If you are going for a Harry Potter Christmas, book ornaments are a given! Even with the full set of books on their own special shelf, you can always use more Harry Potter in your apartment. This particular tutorial works great for both mini-size ornaments that are roughly the size of a postage stamp, and is perfect for smaller trees, however they also look nice on my larger one. I may have to work on making a larger version and update sometime in the near future as well.

Harry Potter Book Ornaments
You will need:
Full color printable – total 21 ornaments per page (Free PDF download!)
Foamboard
Pencil for tracing
Box cutter or X-acto knife and scissors
Thread
Hot glue gun
Ornament hooks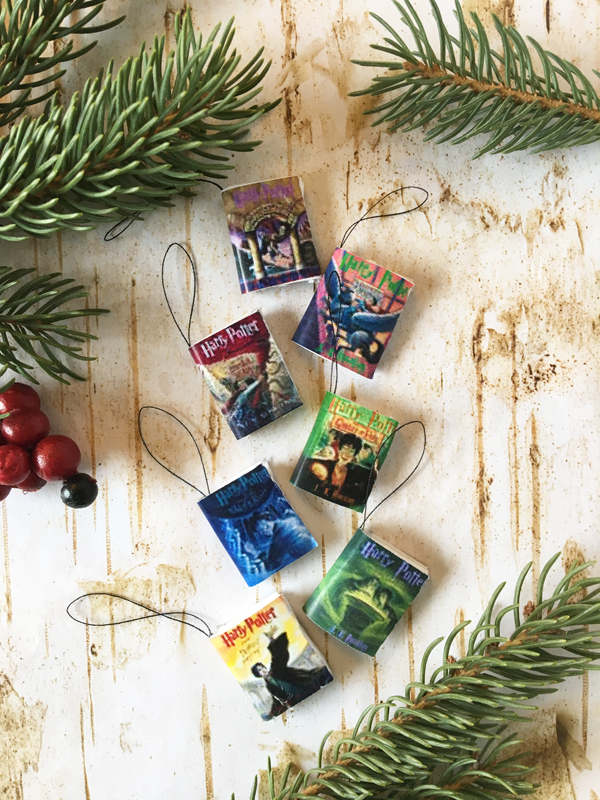 Instructions:
1. Print out the page of Full Color Harry Potter Book Ornaments and cut out each book cover.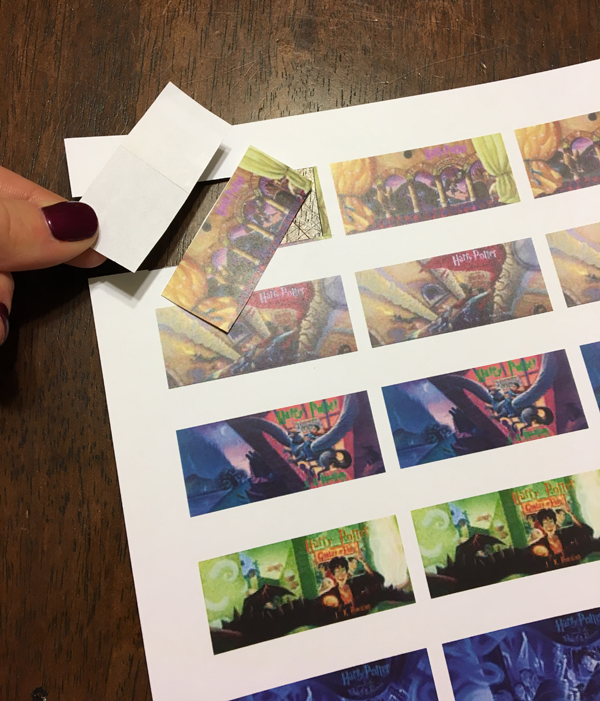 2. Using one book cover as a template, trace out 7 blocks the same size from the foam board. Then, cut each of the 7 pieces into thirds, so you have a total of 21 postage stamp sized blocks of foam board.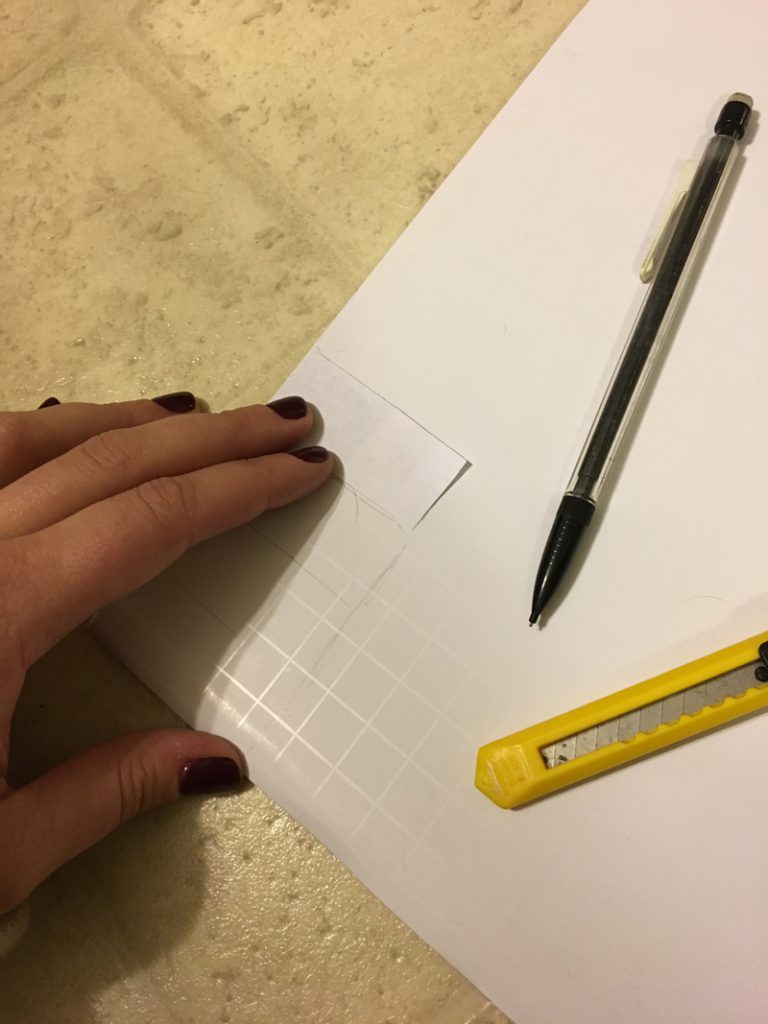 3. Cut out 21 pieces of thread that are 2-ish inches long.
4. Start by folding your first book cover over a piece of foam board and bend so that the "spine" of the book properly lines up with the edge and fold so that the "spine" edge is clearly identifiable, this makes the next step easier.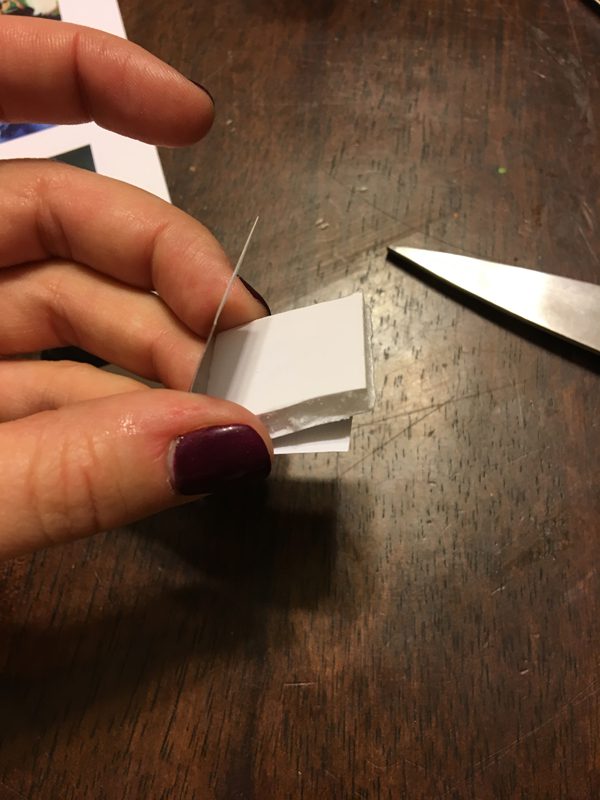 5. Run a line of hot glue down the spine edge of the foam block, and carefully place the thread into the glue so there is a loop sticking out of the top. Quickly before the glue dries, press the folded "spine" of the book cover to the glue. Then add a little glue to each side of the foam board and press down. Let dry while finishing the rest of the ornaments.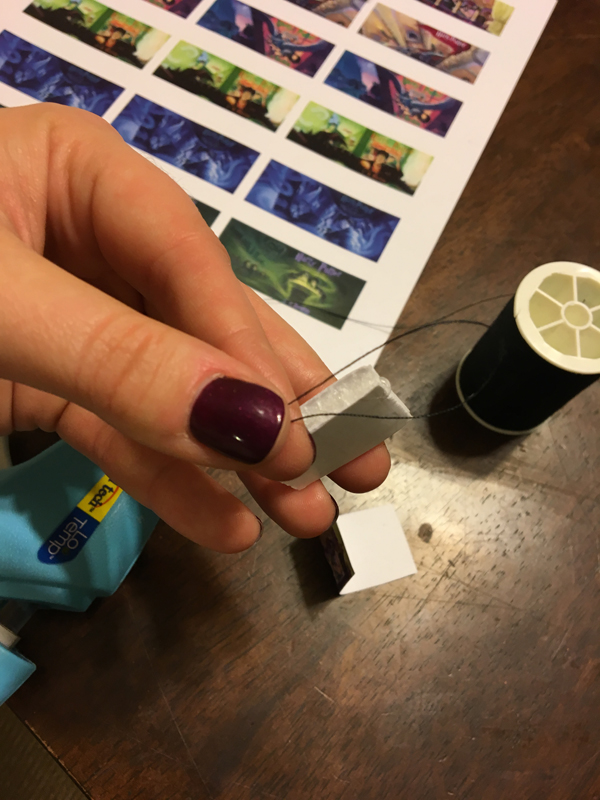 6. You will notice that these are awfully wide at this point, since these book covers included the part of the cover that folds in. Once the glue has dried, cut the long side of the cover down to the correct size.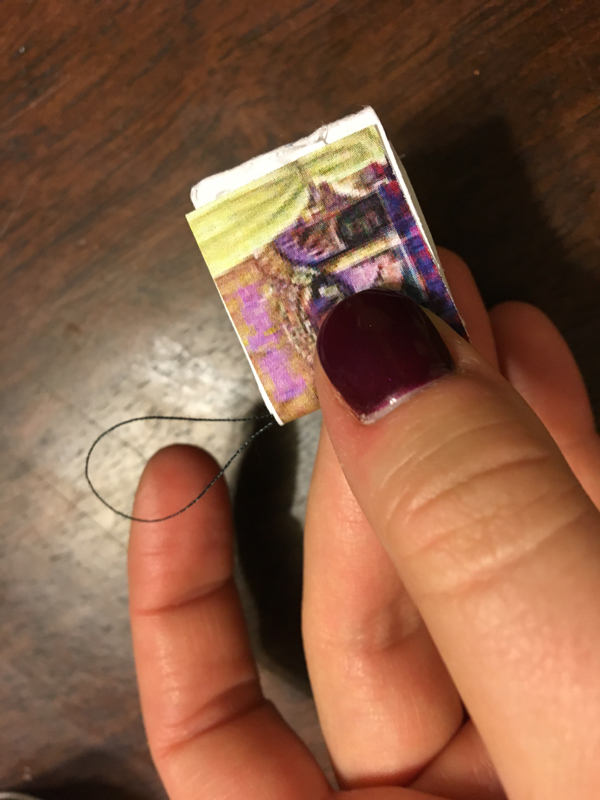 7. You are now ready to hang them on your tree!