Ever since the first train ride to Hogwarts, I have always wondered what "Pumpkin Pasties" tasted like. A fan of pumpkin from a young age, I assumed they were pumpkin shaped pumpkin pies, or maybe a pumpkin version of the Little Debbie pies. Finally, I decided to make my own version of these snack sized treats!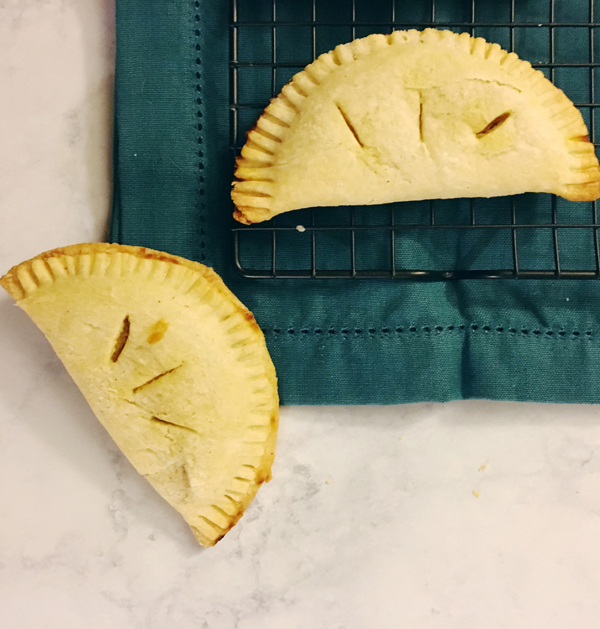 Pumpkin Pasties
You will need:
1 Cup pumpkin puree
1 Tbs evaporated milk
1/4 cup sugar
1 tsp cinnamon
1 tsp nutmeg
1/2 tsp cloves
1 pinch salt
2 pre-prepared pie crusts
1/4 cup milk
Sugar for sprinkling on top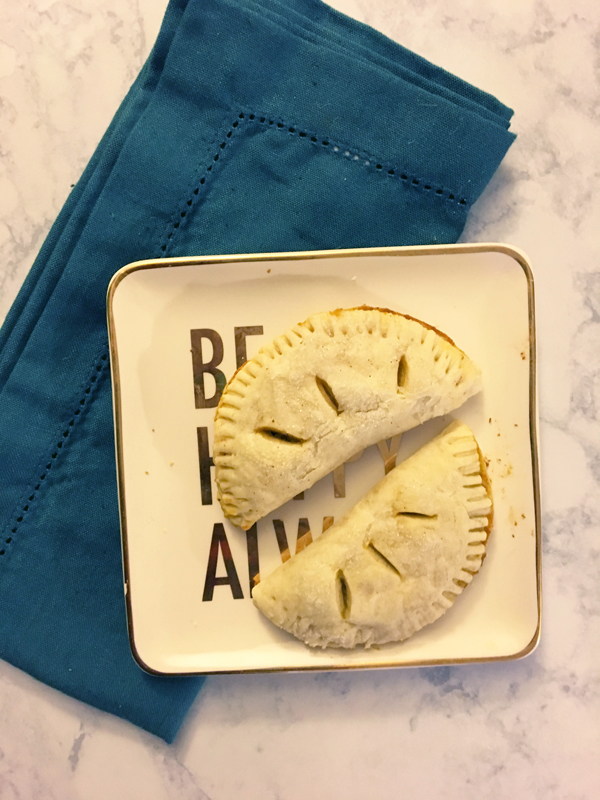 Instructions:
1. Make sure to set your pie crusts out so they are room temperature, which prevents cracking when you unroll. Once thawed, unroll and use a bowl or mug to trace out circles from the crust. Set aside the circles, then knead and roll out the remnants, and cut out as many as you can until crust is used. I was able to get 12 total from both crusts. Set aside.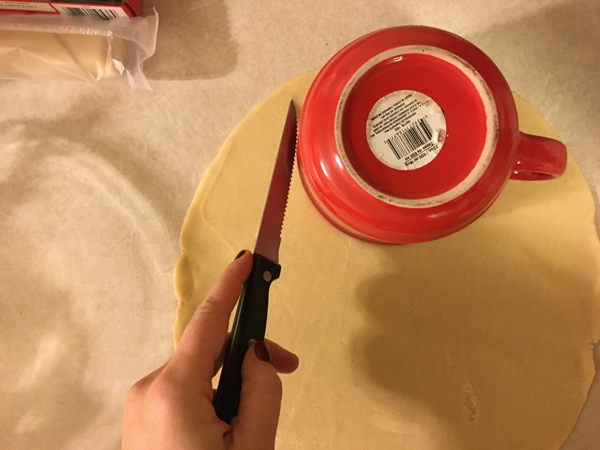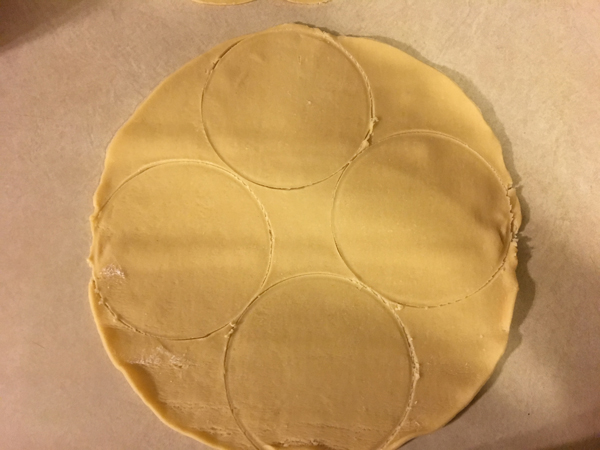 2. Mix the pumpkin puree, sugar, cinnamon, nutmeg, cloves and evaporated milk thoroughly in a small bowl.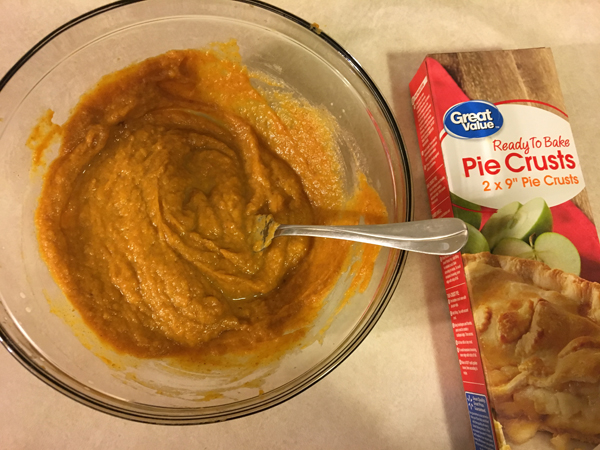 3. Spoon the mixture into the center of one of your crust circles. This you will have to make your best guess as to how much will fit. Fold the crust over the filling in half and press lightly to seal. Any excess that squeezes out can be spooned back into the bowl. Use a fork to press the crust closed.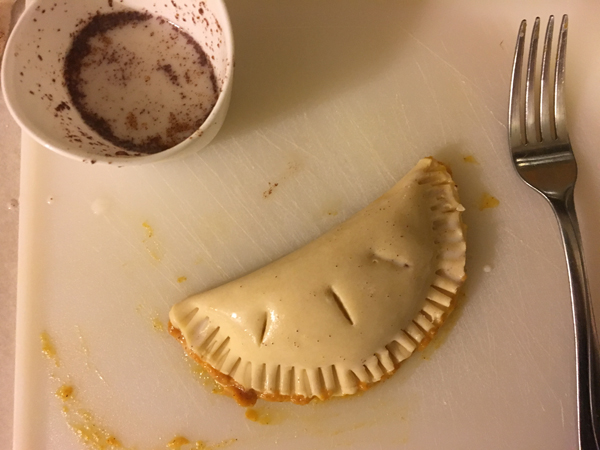 4. Cut a few slits in the top of your pasty. Using a basting brush, gently brush milk on top of the pasty (you can add a few shakes of cinnamon to the milk if you like). Sprinkle the top of the pasty with sugar, and place on a cookie sheet. Repeat with all crust circles.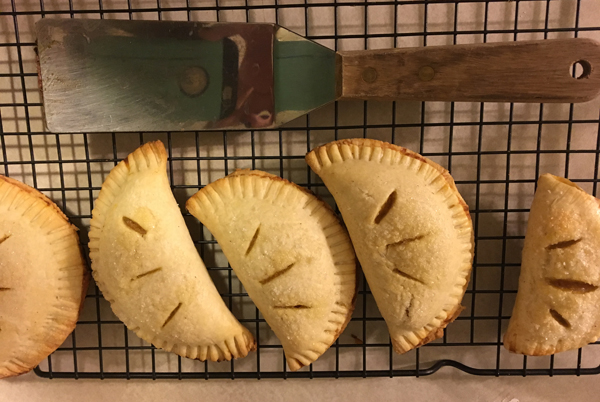 5. Bake at 400 degrees for 25 minutes, or until golden brown. Enjoy!