If you know, you know… the must have spooky haul item this season is the coveted Betsey Johnson skull purse blowing up on TikTok. I've been haunting TJ Maxx and Marshalls the past two weeks just in case it shows up, but no luck so far.
Knowing that Sioux Falls may not even get one of these elusive purses, I struck out to see if I could find it online. I did… but of course it was sold out. Never fear! I did find some super adorable alternatives so you can get your fix, even if you don't manage to find it in your Halloween shopping sprees.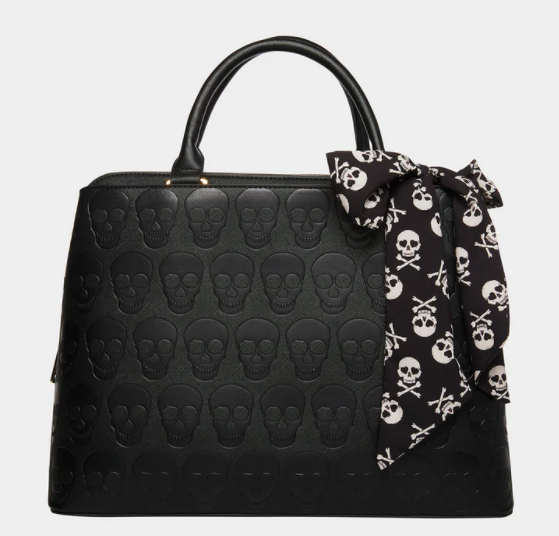 Betsey Johnson Skulltastic Satchel
Im OBSESSED and was super excited when I found the link to this purse, however, it's been sold out here and sold out on the TJ Maxx website, where I couldn't even find the link. You never know, they may restock so I still check every so often.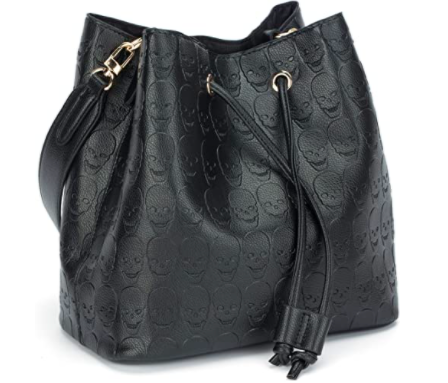 Skull Purses on Amazon
This bucket style skull purse on Amazon was one of the closest I found to the Betsey Johnson skull purse, and it is on it's way! Seriously so excited! I still have my fingers crossed to find the original in my halloween shopping, but this will tide me over if it doesn't manifest.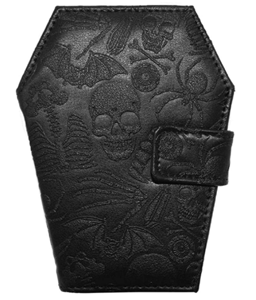 I also found this adorable coffin shaped wallet on that I am considering ordering as well. I have an adorable pumpkin purse, but its a bit on the small side for any of my wallets, so this smaller one might be a good fit.
These three purses also came very close to fitting the bill. All three come with a scarf, which the one I chose did not.
Skull Purses on Etsy
I love promoting small creators as well, and Awesomeskullshop on Etsy has some adorable options as well… and you can get it in other colors than black!
Custom Skull Purse
If you are looking for something a bit different, the Etsy Shop NerdsUndeterred has created some STUNNING custom purse and wallet combos. These are done as custom orders, where you order the purse and I believe can select which print you would like. I highly recommend finding them on TikTok @nerdsundeterred to see more of their beautiful work!