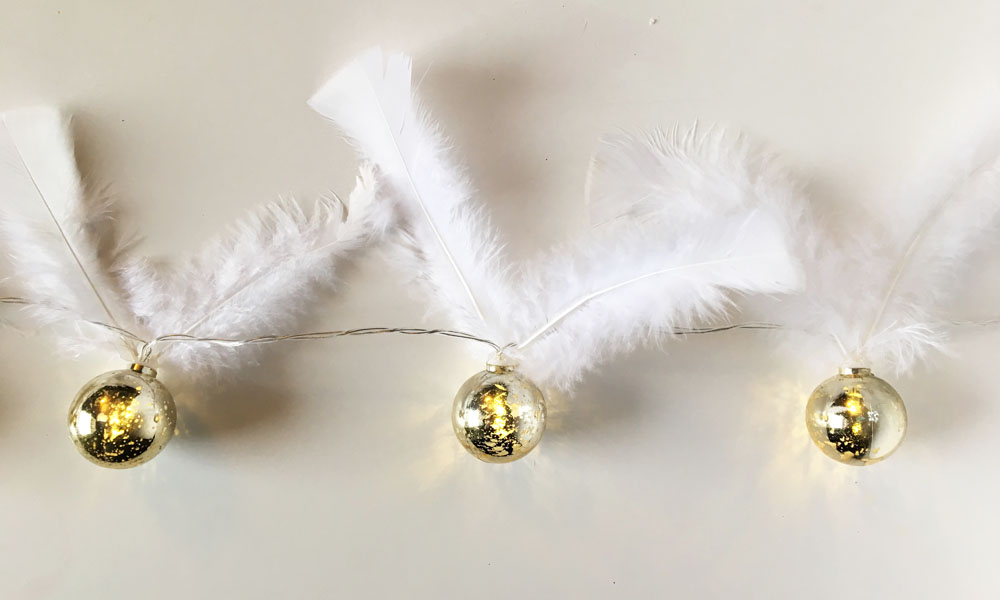 I love Bullseye's Playground at Target, as much as my wallet disagrees. As soon as I saw this little gold globe garland, I knew it was going to become a garland of snitches! The best part? I didn't even realize it was lit up by a battery pack until I made it home! I'm not a fan of excess strings and cords hanging around, so this was perfect to hang on the picture ledge above my TV stand, which is as close as I have to a mantle.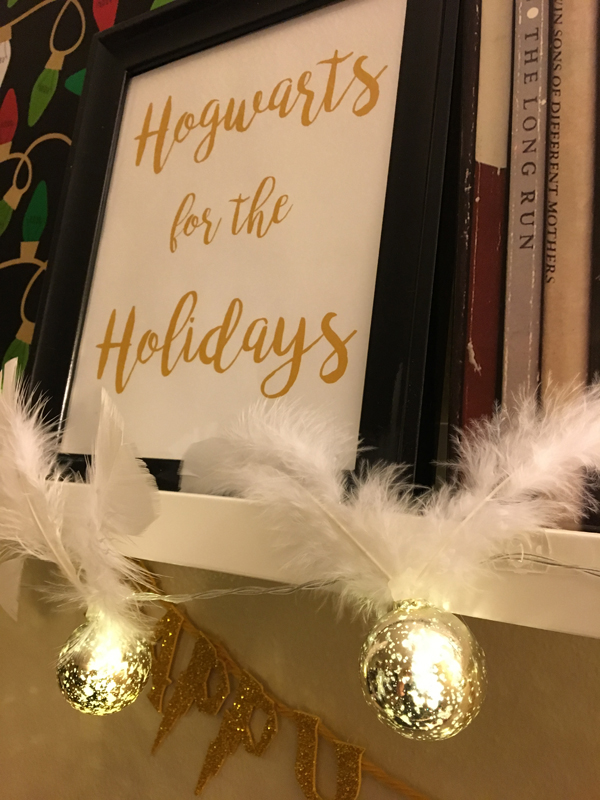 Harry Potter Snitch Garland
You will need:
Gold Globe Lights
White Feathers
Hot Glue Gun
Small 3m ornament hangers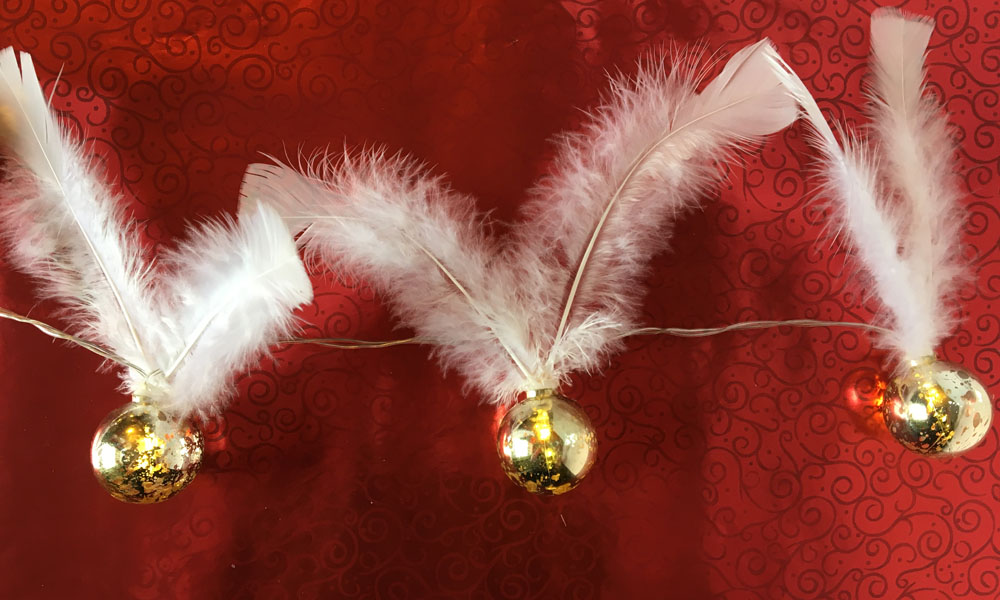 Instructions:
1. This one pretty much goes without saying. Add a large dollop of hot glue, to the top of the globe, then place the tips of the white feathers into the glue and allow to dry.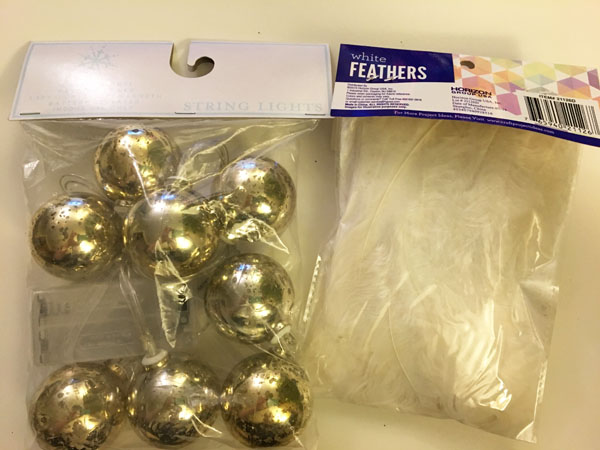 2. 3m hooks are the perfect tool for hanging anything, especially if it isn't heavy and you don't want to leave marks behind on the walls. You usually can get 30+ hooks in a package for around $4.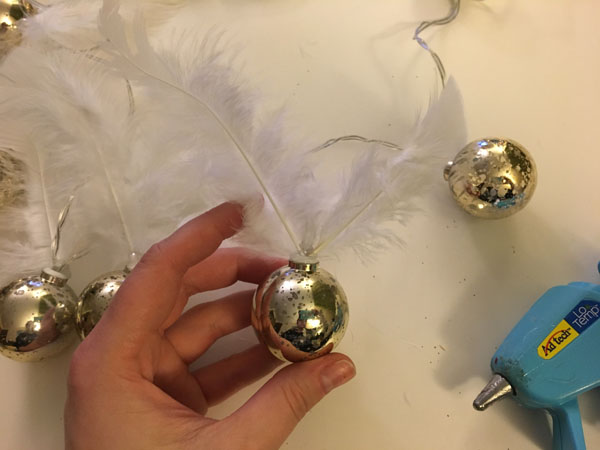 Now you can catch the holiday spirit with these adorable light-up snitches!