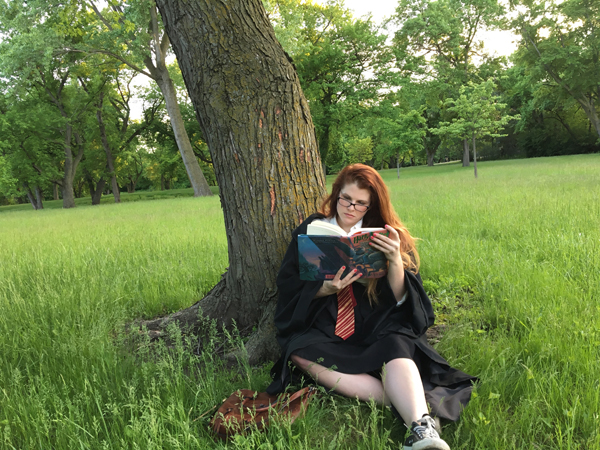 20 years ago, J.K. Rowling published a book that would open millions of minds to the world of magic that is Harry Potter. I read Harry Potter and the Sorcerer's Stone the summer I turned 11, and waited with baited breath for my Hogwarts letter well into the night that late July evening. I then grew up along with the the books and characters and still escape in to this place of everlasting magic year after year.
In honor of the 20th anniversary of my favorite book series yet to be published… The reveal of my Gryffindor Costume!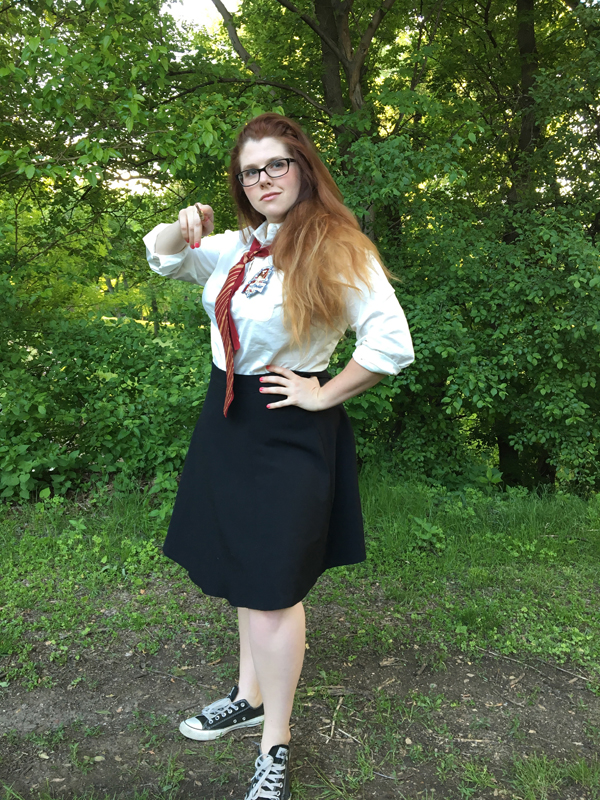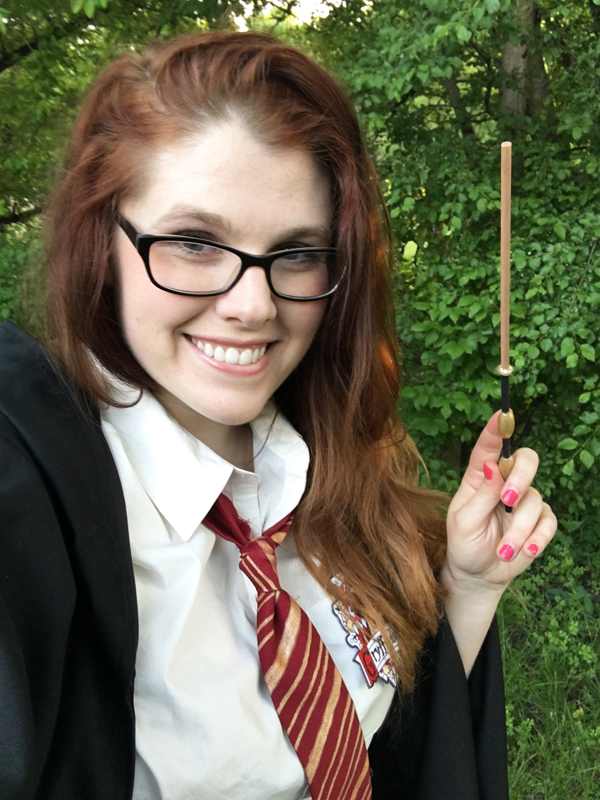 Harry Potter Gryffindor Costume
If you haven't guessed by now, I'm in Gryffindor! Have you been sorted yet? Take the test on Pottermore! This is such a fun costume to wear, and a great one to work on! The cloak was my first project I tackled on my new sewing machine, and for winging it without a real pattern, it turned out pretty decent! I definitely learned a LOT. Tutorial and lessons learned coming soon!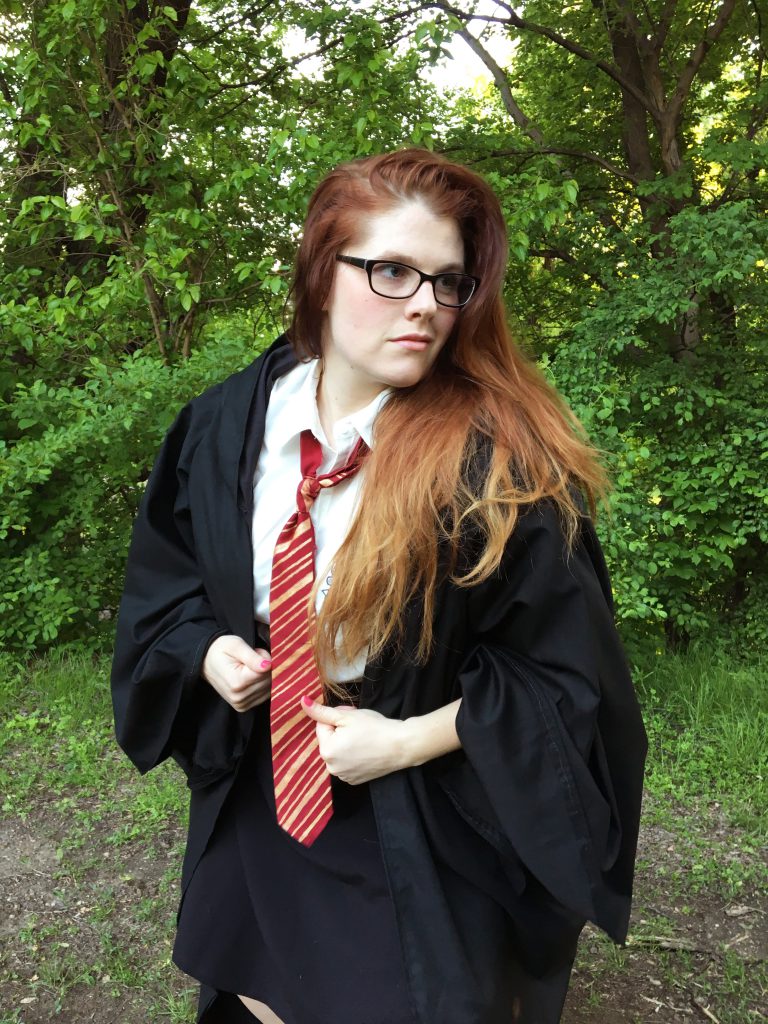 Just your everyday Gryffindor…
To pull off your own Hogwarts House Costume, you will need:
Your Wand (See examples,

part 1

and

part 2

)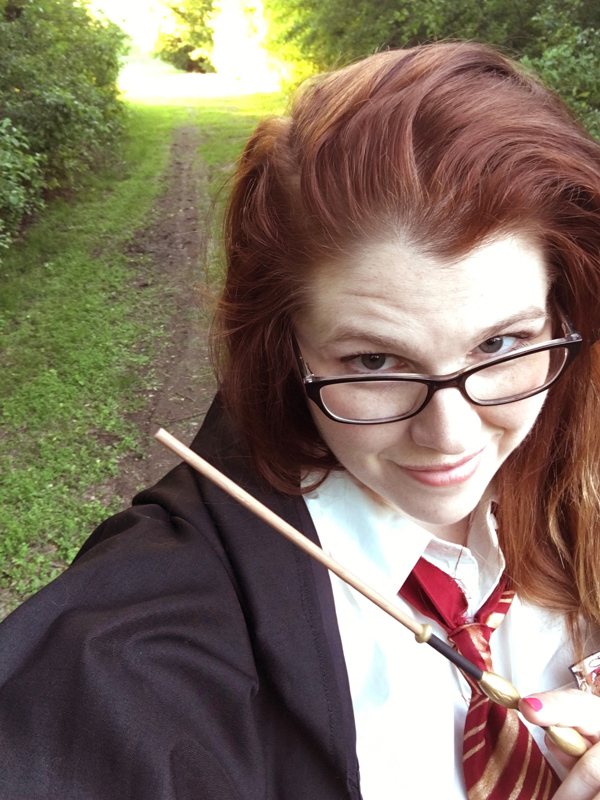 My personal wand pictured here is the "Oxford" in my DIY Wand Tutorial Part 1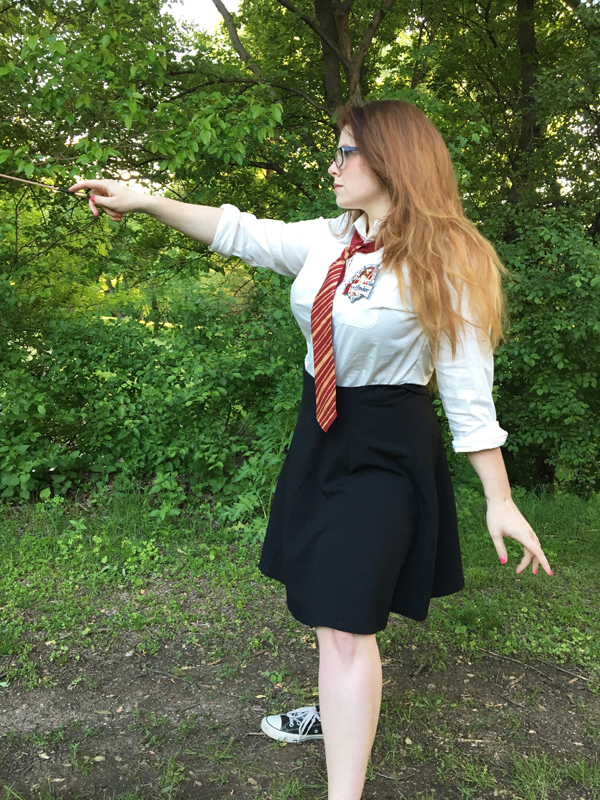 Your Cloak (tutorial coming soon!)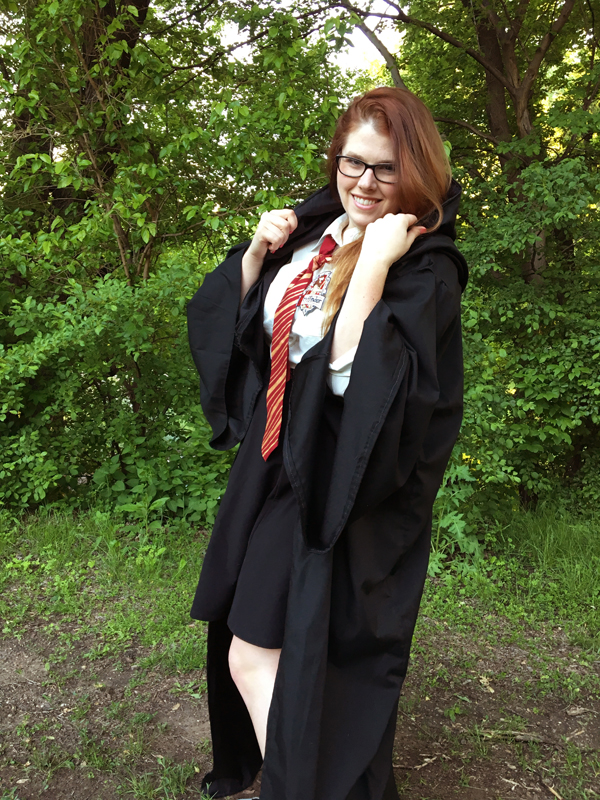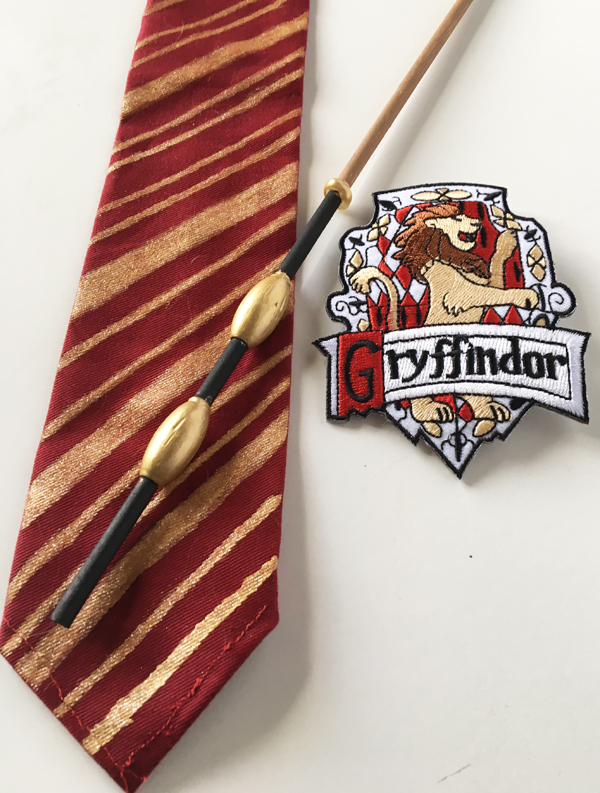 And of course, your Hogwarts school books! Care of Magical Creatures anyone?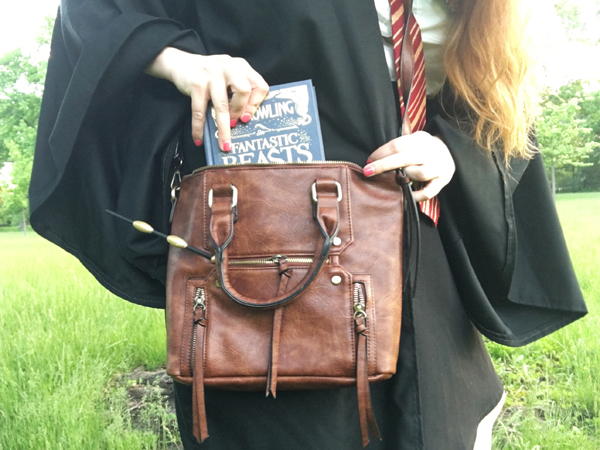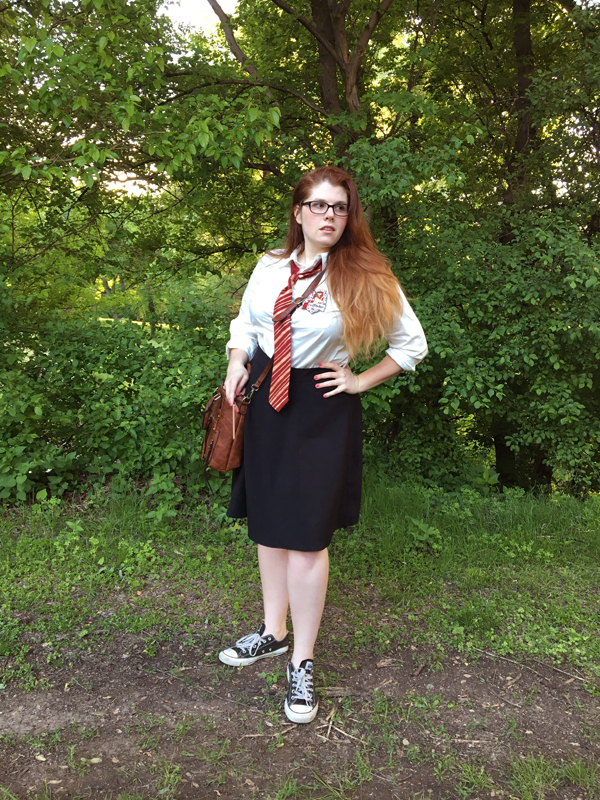 Thank you to J.K. Rowling for showing me that for a writer, magic truly exists.