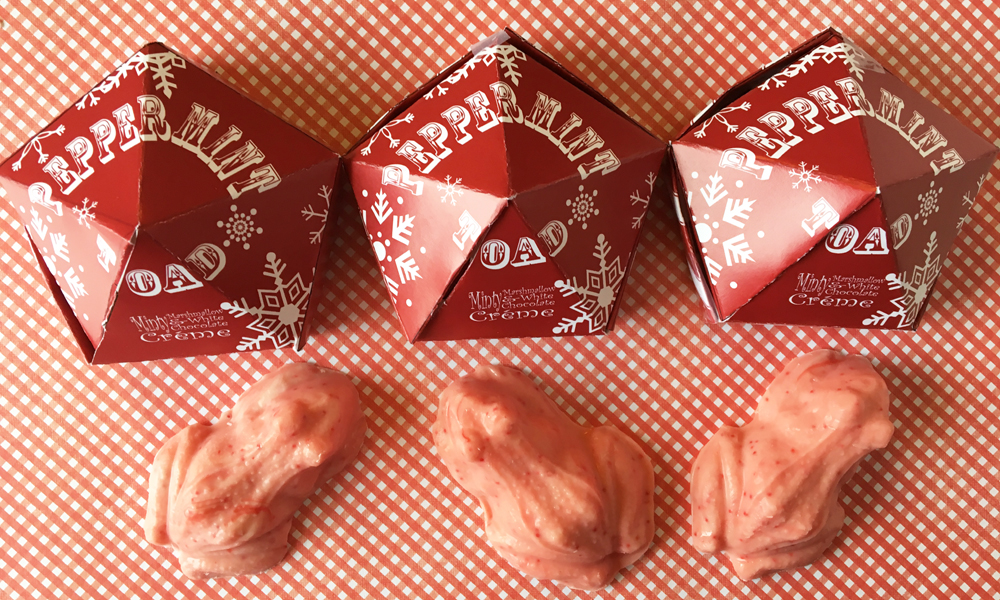 Peppermint Toads were never given a super thorough description in the Harry Potter novels, so there are many ways these could be interpreted, from peppermint patty to a peppermint marshmallow. In this DIY, I went the route of peppermint flavored chocolate, very similar to the Chocolate Frog. I even found the CUTEST peppermint toad printable box to go along with it! A lot of the printables I had found were a blue box, but this red design on deviant art is my favorite!

Harry Potter Peppermint Toads
You will need: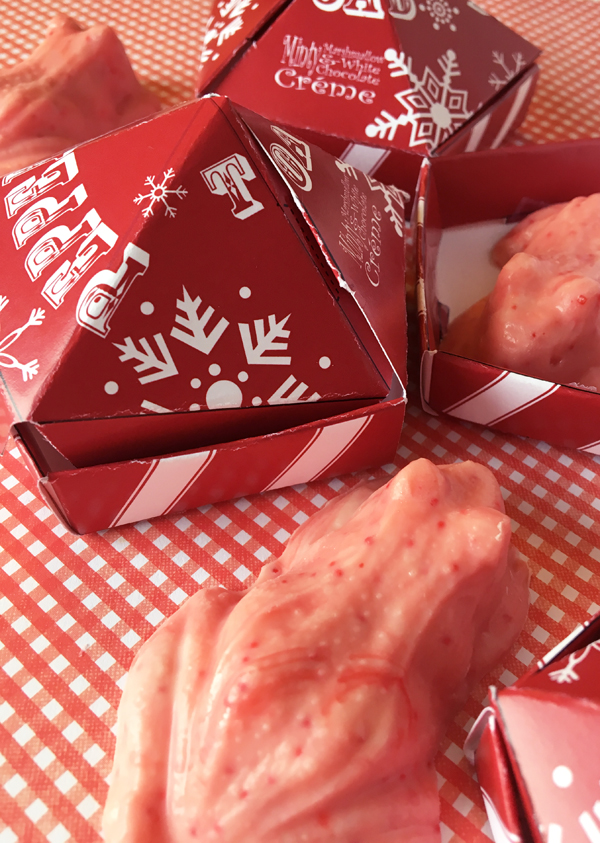 Instructions:
1. These are super fun and easy. The hardest part is unwrapping all of the hershey kisses and placing them in a microwave safe bowl.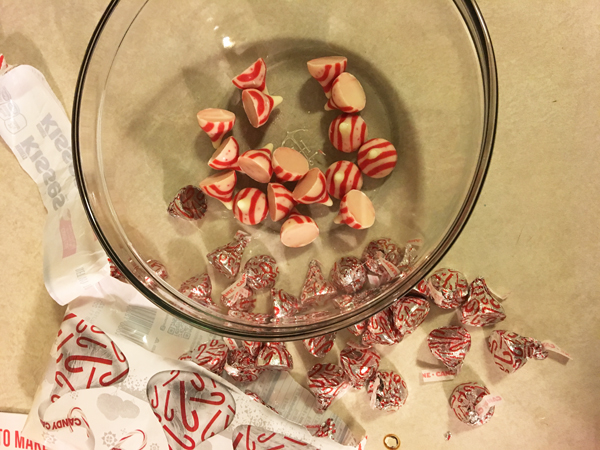 2. Microwave in 30 second intervals until completely melted. Unfortunately, there really isn't a way to preserve the stripes, but the even pink color it becomes after stirring still looks great.
3. Pour into the chocolate frog molds and freeze for 30 minutes to set the chocolate. Allow to sit at room temperature for an hour before placing into your Peppermint Toad Boxes.