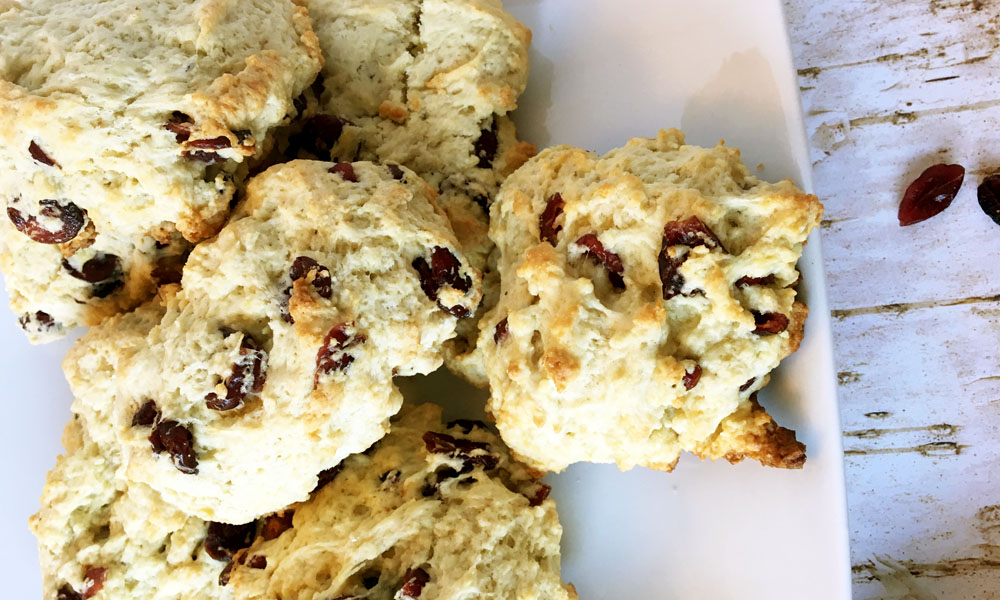 I wanted to make an edible version of of Hagrid's Rock Cakes, and immediately thought of scones. The crust of the scone with the soft bread and fruit inside make it the perfect compromise! Funny enough, the first thing my sister said was, "they are too pretty for Hagrid's cakes!" I do agree… perhaps I will have to try another recipe. For now, these are a fantastic breakfast snack with pops of cranberry decorating the crisp crust of the cranberry and the hint of lemon that lightens the spongy bread within.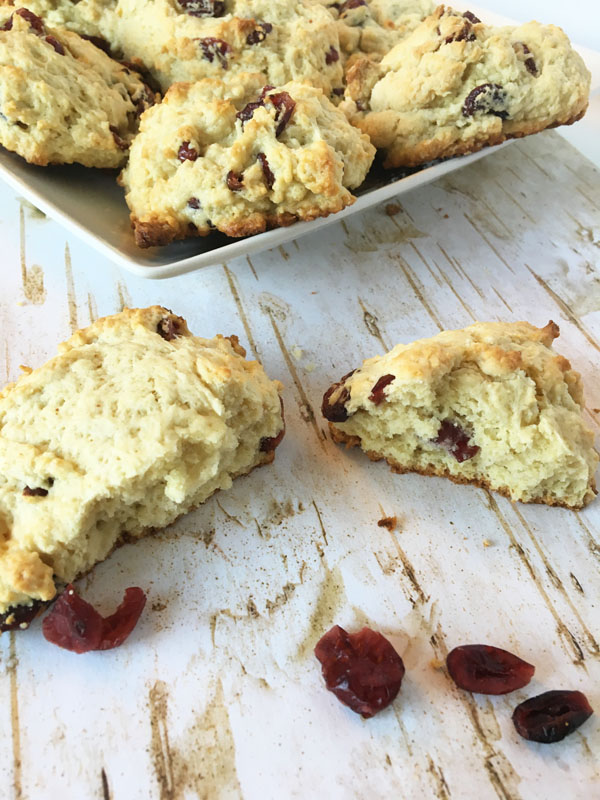 Hagrid's Rock Cakes – Cranberry Lemon Scones
You will need:
2 cups bread flour
1/2 cup sugar
1 tsp baking soda
1 tsp baking powder
1/2 tsp salt
6 Tbs cubed butter (chilled)
1/2 cup milk
2 Tbs lemon juice
1 egg yolk
1 tsp vanilla
1 cup dried cranberries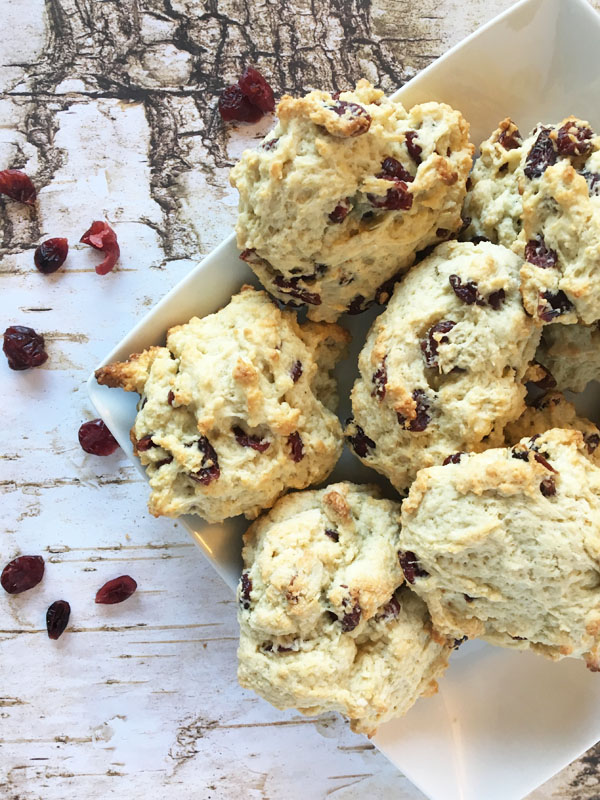 Instructions:
1. Preheat your oven to 400 degrees. Start by sifting or whisking together the flour, sugar, baking powder, baking soda, and salt into a large bowl. Add the cubes of butter, and mash into the dry mix until the butter forms small grains.
2. Mix the milk, lemon juice, egg yolk, and vanilla together in a small bowl and soak the dried cranberries in the mix for 10 minutes. Pour into dry mixture and combine thoroughly.
3. Normally, I would bake a scone as one large cake in a spring-form pan and slice after baking, but for Harid's rock cakes, you can scoop out spoonfuls onto a sprayed baking sheet, roughly 2 inches apart.
4. Bake for 12-14 minutes, until the tops are lightly browned and a toothpick inserted into the middle comes out clean. Allow to cool on a cooling rack and enjoy!