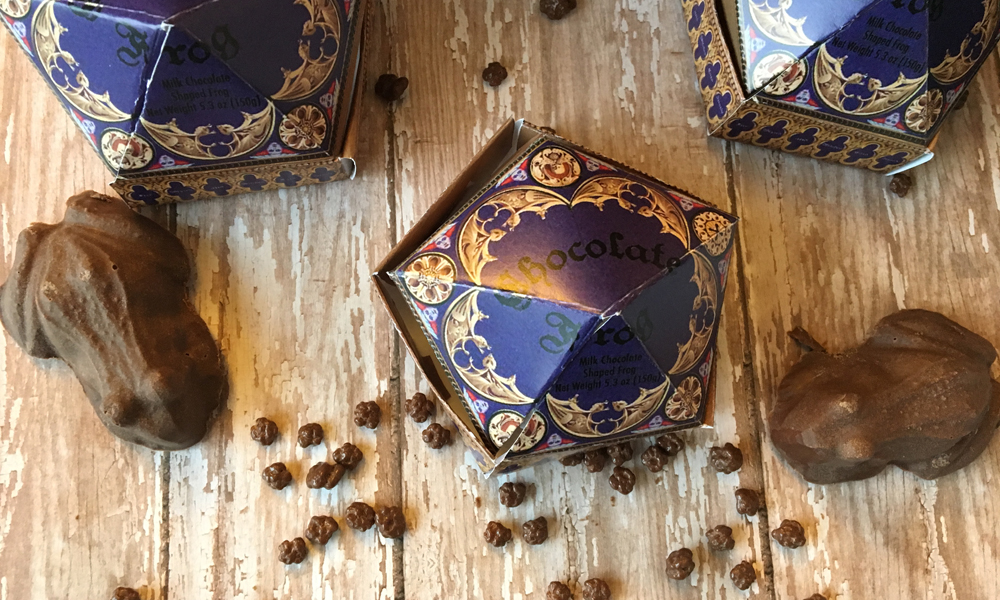 Harry Potter's first ride on the Hogwart's Express introduced him to his best friends, and to the wide array of wizarding sweets. The most notable from that ride were the Chocolate Frogs and the cards that accompanied them. While many tutorials show ways to make a more gelatinous frog that wiggles in a life-like way, I didn't feel they looked quite as appetizing. These chocolate frogs are pure chocolate with a bit of texture added in the form of toffee or crunchy fillings! The best part is these can be ready in just 30 minutes!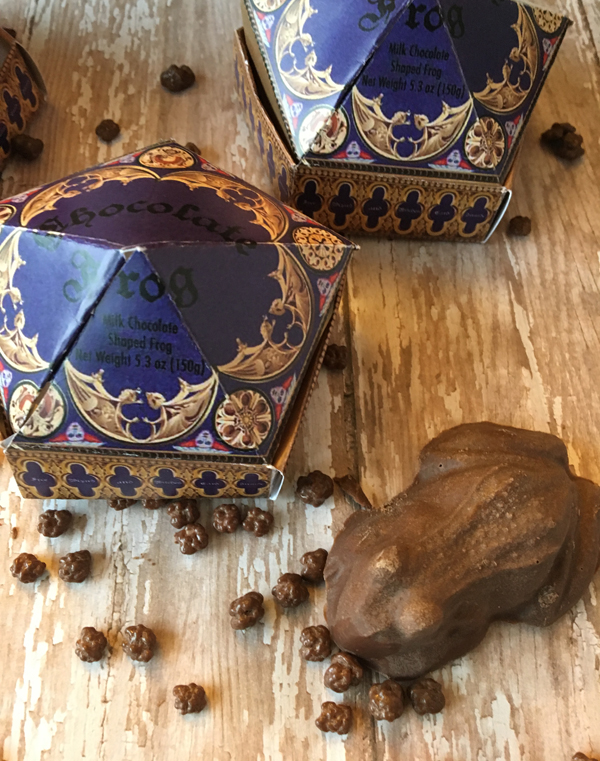 Harry Potter's Chocolate Frogs
You will need:
1 bag of milk chocolate chips
Heath toffee baking bits
Crunch bar baking bits
Scissors & Tape
Instructions:
1. Start by melting your chocolate chips in a microwave safe bowl. Microwave in 30 second increments until melted, stirring in between. Spoon a little bit of chocolate into the chocolate frog mold. You want to use enough so you can spread the chocolate up the sides of the mold, leaving room in the center for filling.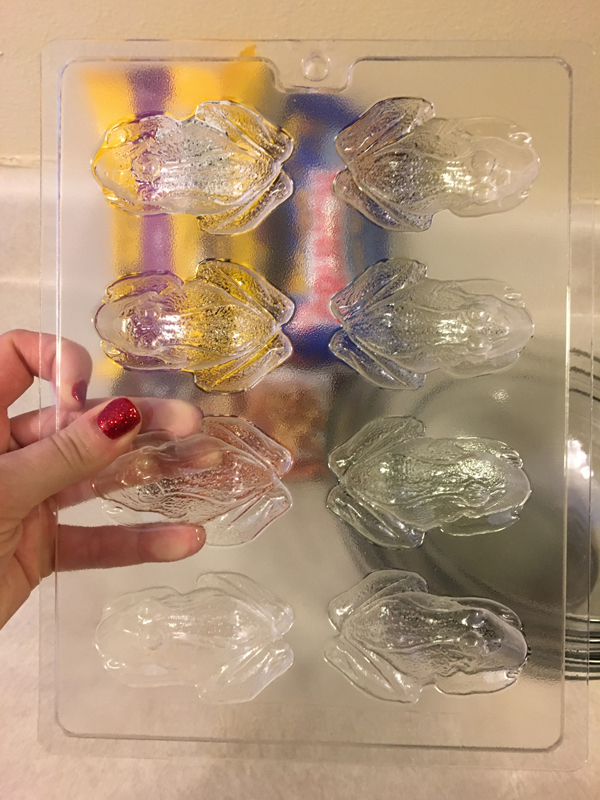 Get the mold here.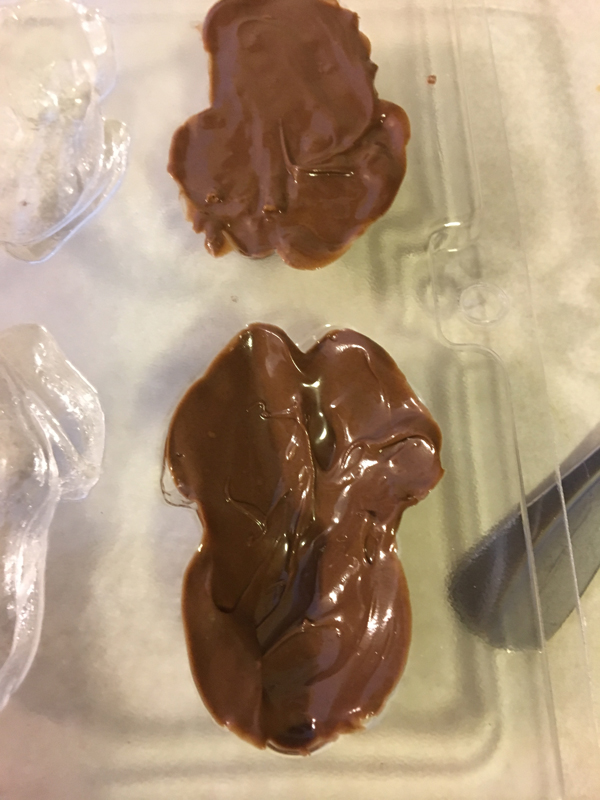 2. Spoon your chosen filling (toffee or crunch bits) into the center of the frog. Leave enough room so that you can fill the rest of the frog with chocolate. Gently use the spoon to drizzle and spread chocolate over the filling, leaving the bottom of the frog level.
3. Place mold in freezer for 3o minutes to all the frogs to harden completely. Gently press the molds like you would an ice tray to get the frogs to pop out. Allow frogs to thaw to room temperature before placing in the boxes (next step).
4. If you want to go all out for your chocolate frogs, you can make these super adorable frog boxes! Using this template, print them out in color on 8.5×11 inch paper, and if possible, use a heavier weight paper. Since I don't have a color printer, I saved the template on a flash drive and had them printed at the UPS store.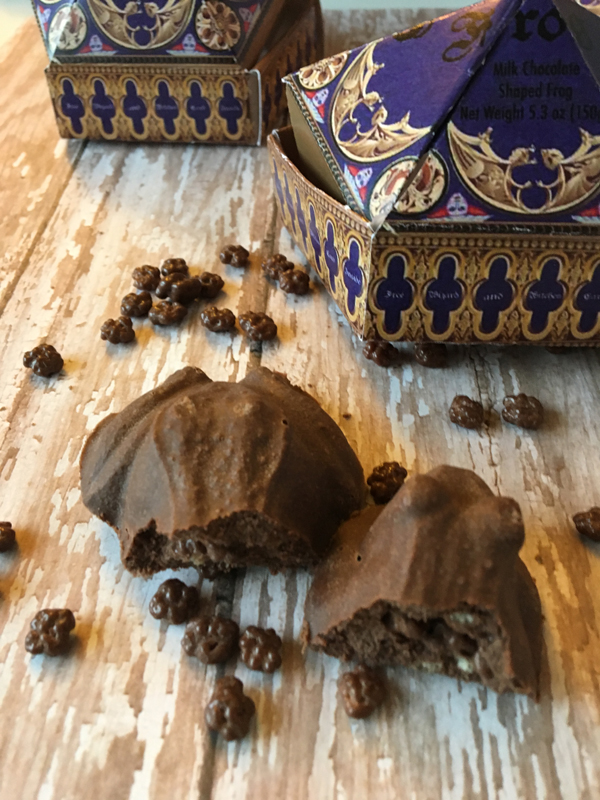 5. Cut them out and fold along each of the lines, taping where necessary to keep it's shape. It's that easy! Props to the designer, these look fantastic!