Another great option for zombie themed, or even just Halloween themed parties is graveyard cupcakes. As it turns out, Peeps has thrown its hat into the Halloween candy ring with Peep Gravestones, and paired with these super cute bone and brain sprinkles and oreos, they make a super cute, and delicious, cupcake!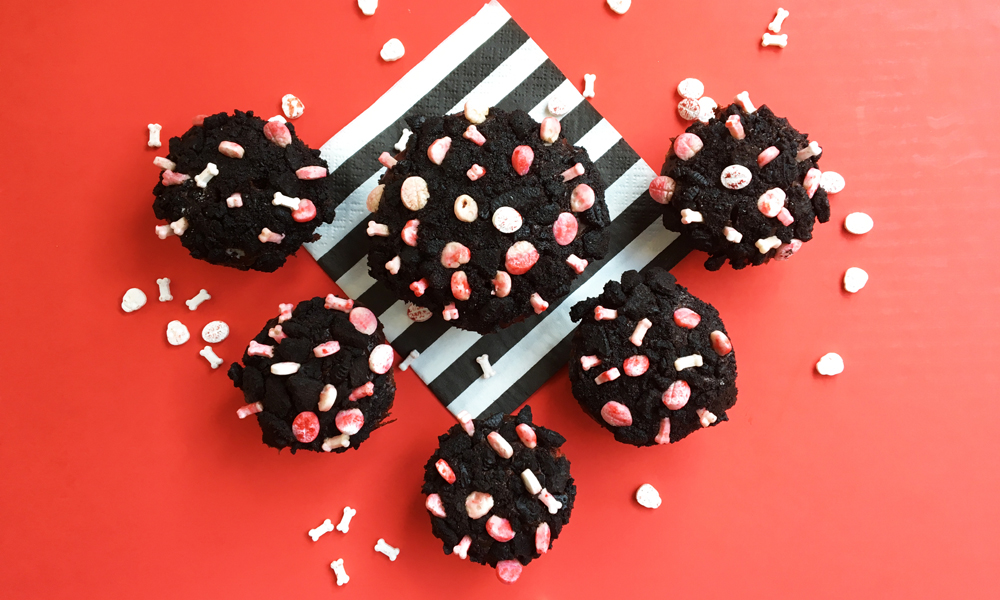 Graveyard Cupcakes
You will need:
Devils food cake mix (plus all required ingredients, usually eggs, oil, and water.)
Chocolate frosting
Oreos
Skeleton and/or brain sprinkles
Peeps gravestone marshmallows
Toothpicks
Note: this decoration includes using toothpicks within the food. Be advised that this is a choking hazard for small children, please be the best judge of what is appropriate for children these may be served to. No one wants a real scare on Halloween. Thanks!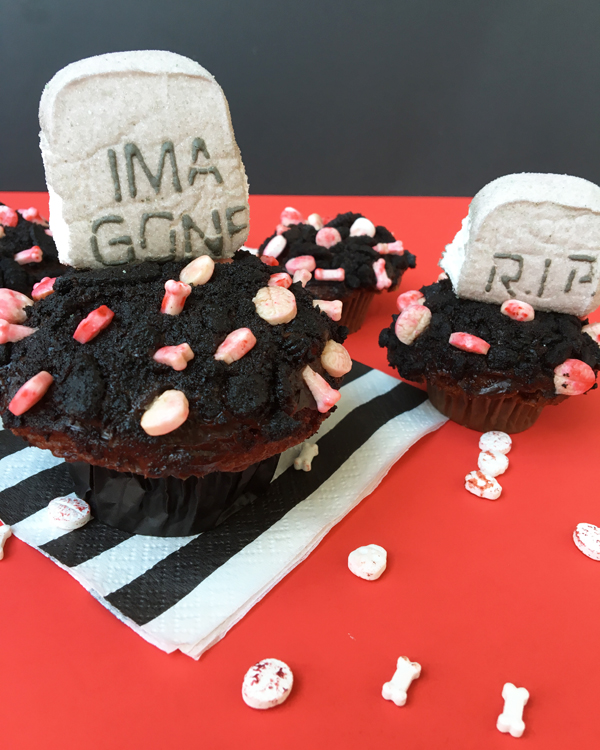 Instructions:
1. Start by mixing and baking your cupcakes according to package instructions. Allow to cool fully.
2. Prepare your "grave dirt" by pulling apart Oreos and scraping out the frosting (what you do with the frosting is your call… no judgement here!). You don't need a full package, I would start with one sleeve and continue crushing more as needed. Place the cookie part of the Oreos into a Ziploc bag and crush into crumbs and small chunks. Pour into a small bowl and set aside.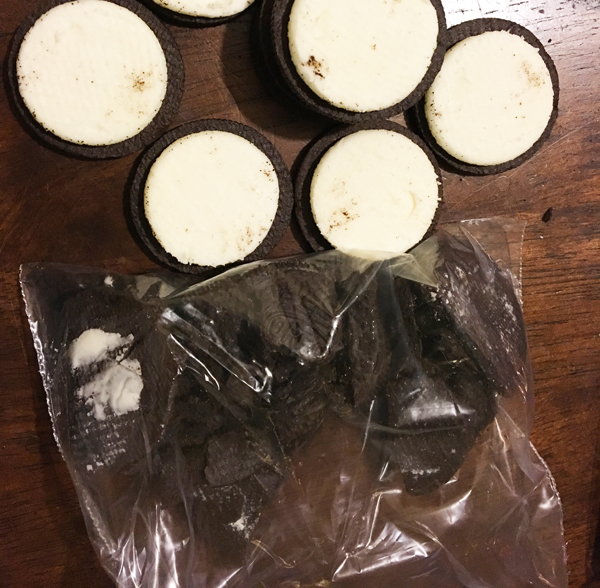 3. Frost cupcakes with a thin layer of chocolate frosting, just enough to be really sticky. Then, turn upside down and dip the frosting into the bowl of Oreo crumbs.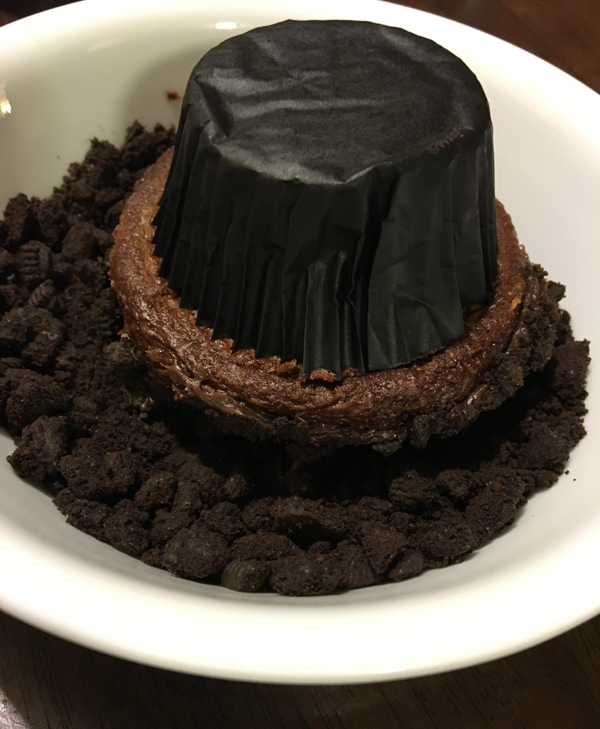 4. Top with the skeleton sprinkles, gently pressing them into the "grave dirt" and frosting.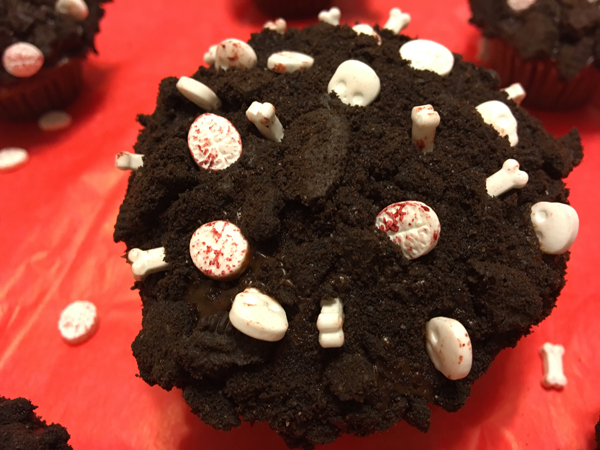 5. *Kid Warning* To top with the gravestone Peeps, take a toothpick and insert halfway into the bottom of the marshmallow. Then, place on top of your cupcake inserting the toothpick to keep it upright. Make sure to remove if serving to really small children.
Enjoy!
Also, just noting that I was surprised how quickly the Oreo crumbs and sprinkles started to get mushy. I decorated these about 24 hours prior to photographing, and while they tasted great, they didn't look as fresh. I would recommend decorating these the day of your party to avoid this issue.