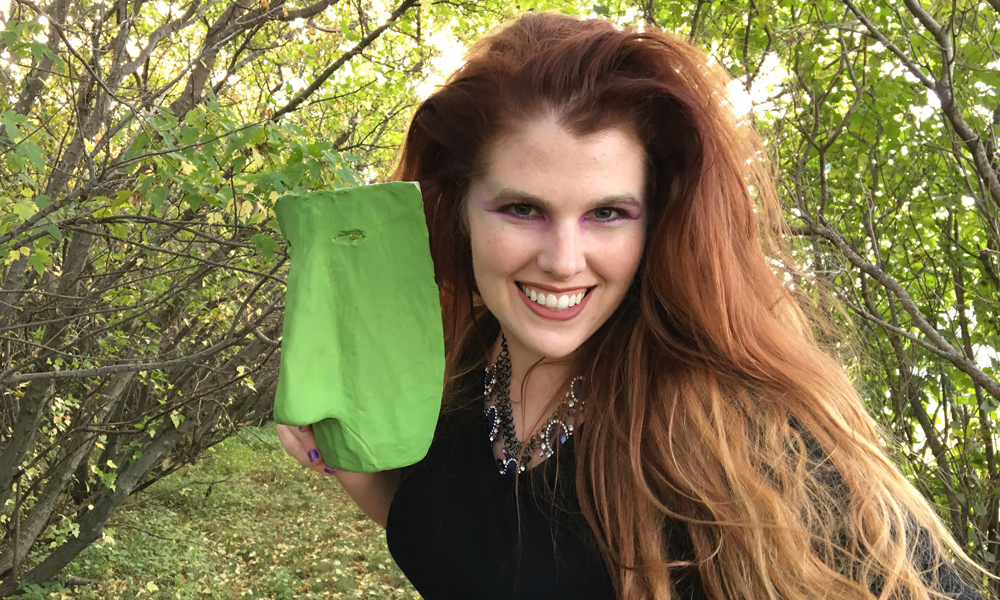 Shock's makeup is a gentle application of her two primary colors, purple and green. This compliments my Shock inspired costume's purple tutu without overpowering the look.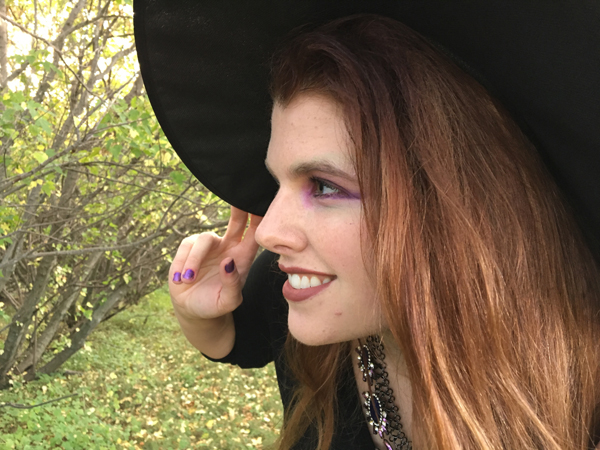 Plus, nothing is more appropriate for a witch makeup look than a cat eye!
Shock Inspired Makeup Tutorial
You will need:
Pale foundation (one or two shades lighter than your usual color)
Translucent setting powder
Purple eyeliner
Purple eyes hadow (multiple shades)
Green eye shadow
Natural dark brown (coffee/latte) lipstick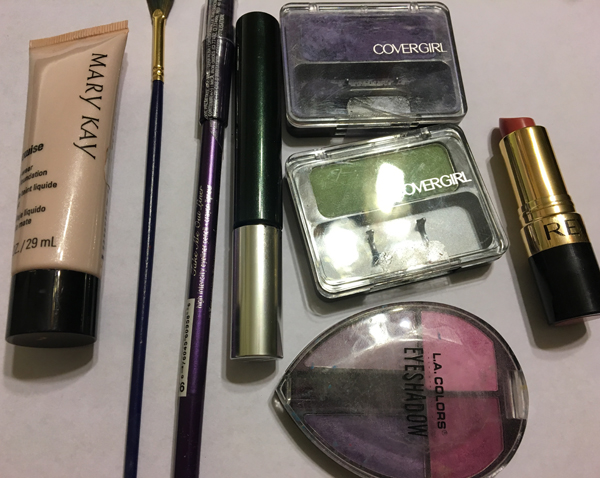 Instructions:
1. This tutorial is fairly basic, as her skirt makes a huge impact and doesn't need to compete with makeup. Less is sometimes more. Start by using a foundation that is a few shades lighter than your usual color. I used my winter foundation.
2. Heavily outline your eyes with the purple eyeliner, bringing up in an exaggerated cat eye. Use a dark purple eye shadow on your lids, then bring up a very light purple under your brow. Bring a warm, medium shade of purple under your eye and up around the cat eye extending towards your temples.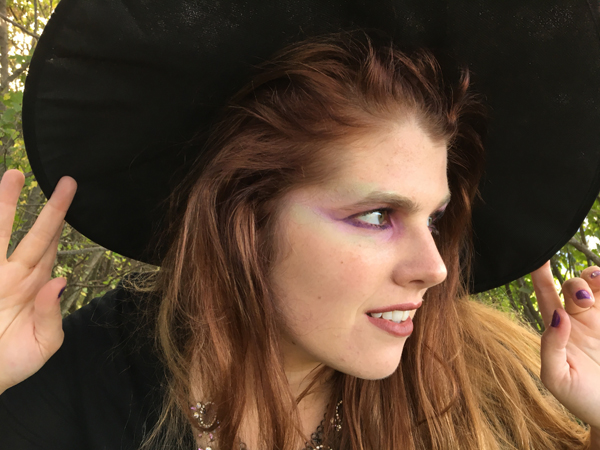 3. Fill in your brows with green eye shadow, and add a hint at the end of the purple, right at the temple.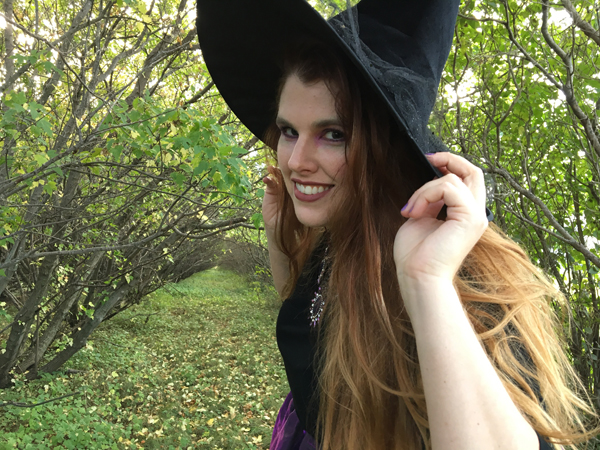 4. Use a natural color (maybe on the darker side) for your lipstick.