I love having a food centerpiece whenever I have a party, and this brain cake is certain to keep your zombie party guests happy. While I am not a fan of the more gruesome zombie treats (some are impressive but just not appetizing!), I think this cake carefully toes the line and will be found delightfully appetizing to both zombies and humans alike.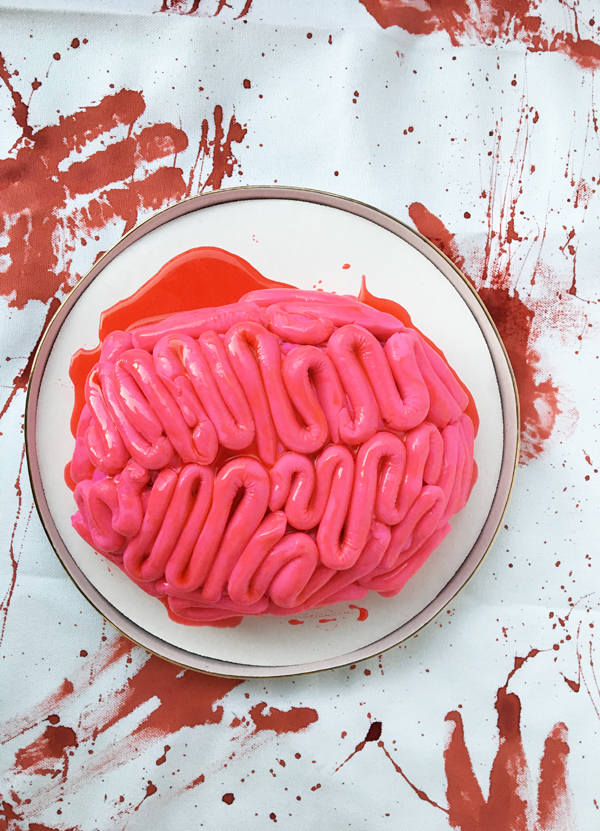 Zombie Brain Cake
You will need:
1 box red velvet cake (plus required ingredients, usually eggs, oil and water)
1 medium metal mixing bowl
1 box white frosting
Red or pink food coloring
1 box pink fondant
Strawberry syrup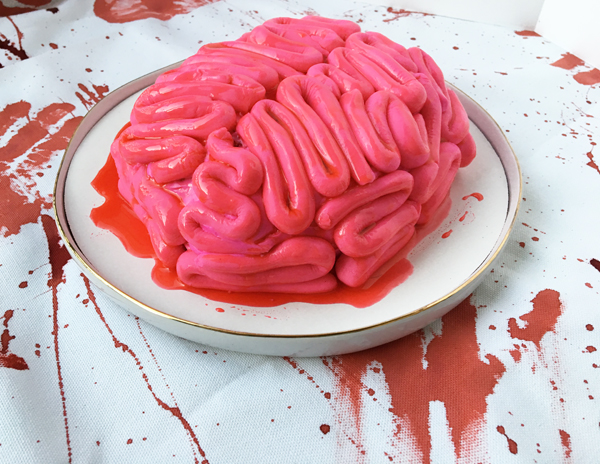 Instructions:
1. Begin by mixing your cake batter, and pouring into the metal mixing bowl. Make sure to spray it liberally with cooking spray first! Bake cake according to package instructions.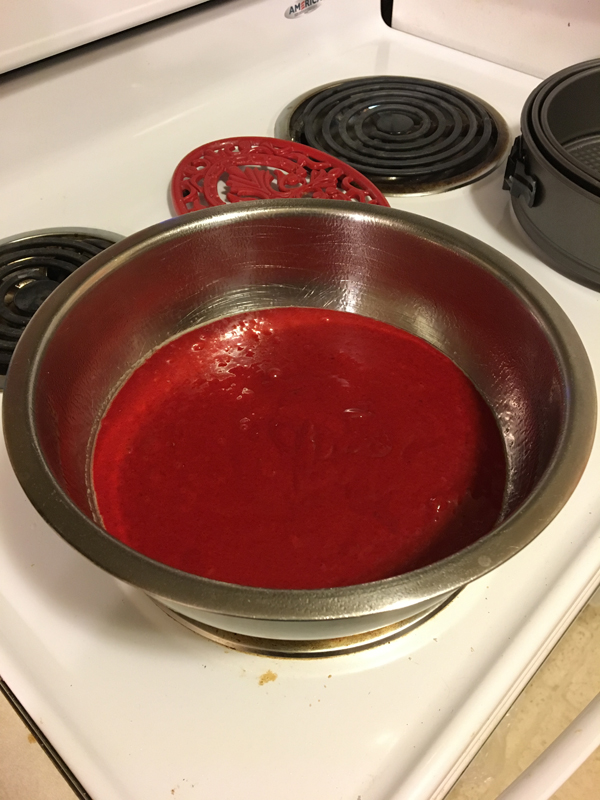 You will likely need to allow it to bake a bit longer than noted, but you should be find if you keep an eye on it. Bake until a fork or toothpick inserted into the center comes out clean. Allow cake to cool completely.
2. Gently pry cake out of the mixing bowl. You may need to cut the flat end level. Place flat side down on your serving platter. Using a bread knife, gently carve the sides of the cake so it more closely resembles the oblong shape of a brain.
3. Mix the food coloring into the white frosting until you have a shade similar to the fondant. Very lightly frost the cake, with just enough to make it sticky.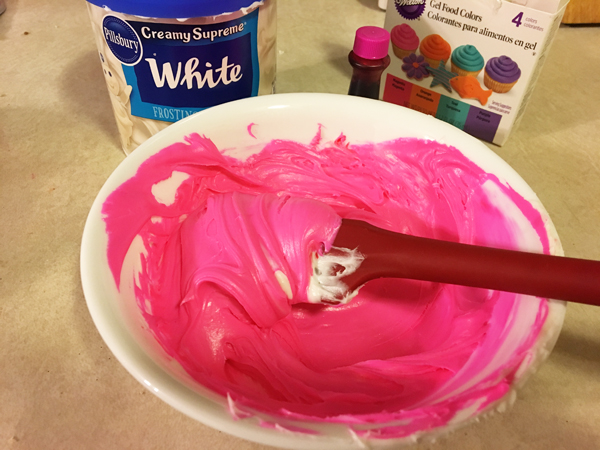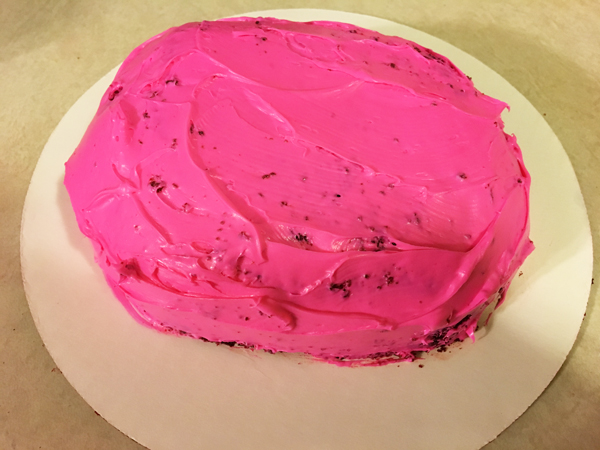 4. Roll the fondant into long, ¼ inch tubes. Apply to the cake in swirls. Make sure to leave the center line uncrossed by frosting.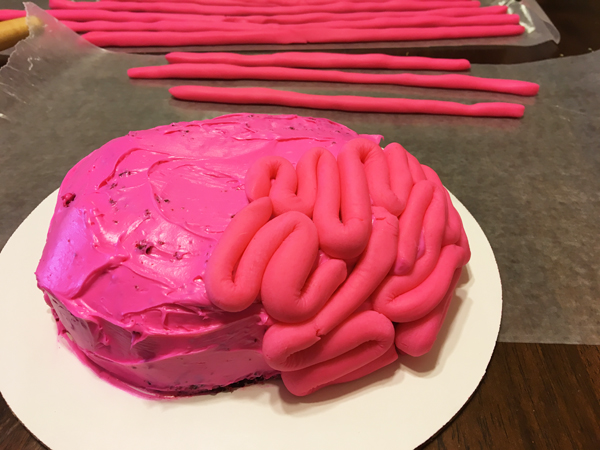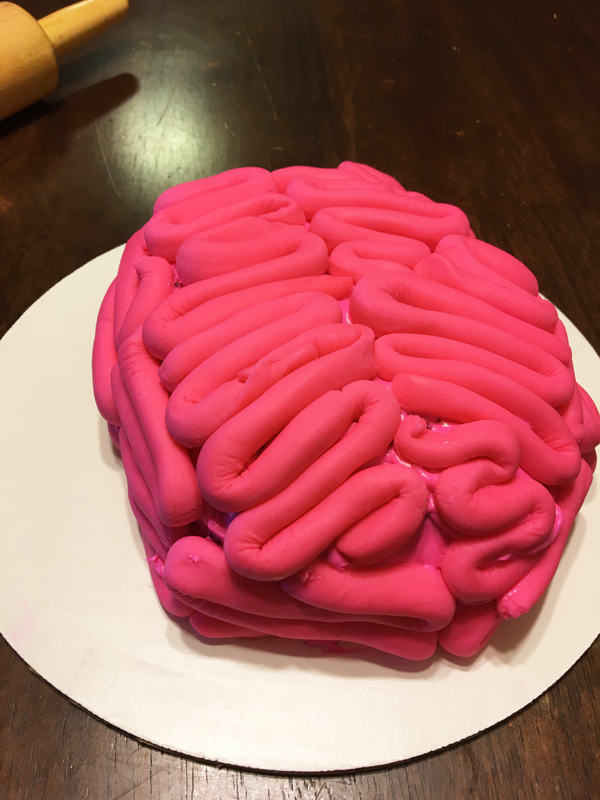 5. Drizzle the strawberry syrup over the cake, and gently brush (with a clean paper towel or basting brush) to coat the frosting. Then enjoy!