While I finish preparing my zombie makeup tutorials, I have also been getting all of my Halloween decorations up! Of course, if I am doing Zombie costumes, I will also have Zombie decor. I didn't want blood and caution tape up all month, so I opted for a few items with a bit more class… and what is classier than a Victorian silhouette?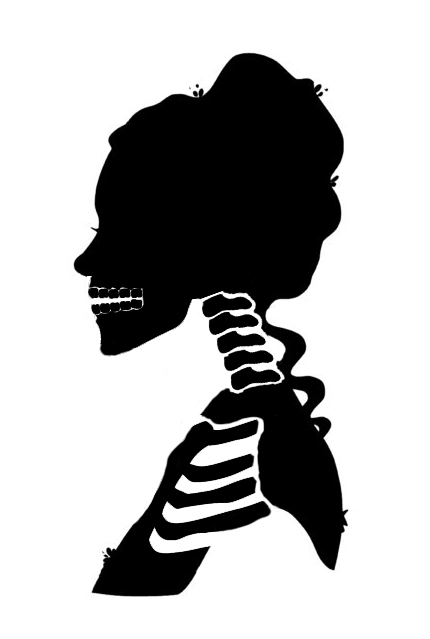 Victorian Zombie Silhouette
I had a vision of printing off a Victorian silhouette of a zombie, just something simple and elegant. Much to my dismay, I didn't find anything along those lines online, so in true DIY fashion, I made my own!
That said, this isn't a DIY, but my first FREE download(pdf)! This PDF prints letter size (8.5×11 inches), and all you need to do is cut the sheet to fit your frame! You can also download just the image and size on your own when printing. Please download, print, and share!