You can find all kinds of zombie cupcakes on Pintrest, and so many of them are fantastically done! That said, I'm not a huge fan of eating super gory looking food. I know it might just be jelly filling… but sometimes it just isn't the most appetizing, you know? Instead, I wanted to try something that was still zombie themed but more fun and whimsical. While browsing at Micheal's, I found the perfect candies to craft my cupcakes… Zombie Bites!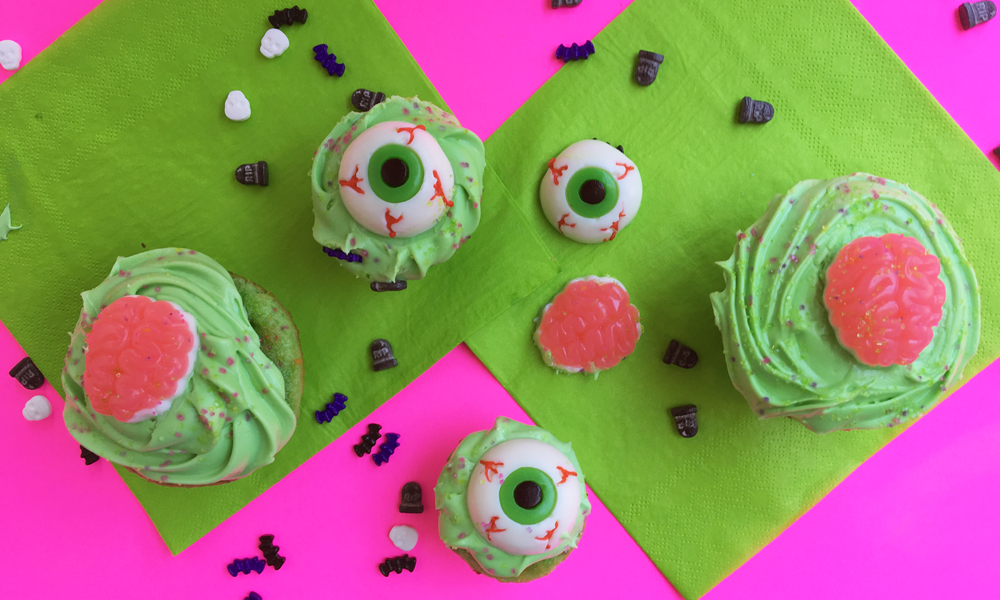 Zombie Bite Cupcakes
You will need:
White cake mix (plus required ingredients, usually egg whites, oil and water)
White frosting
Green Food Coloring
Purple and green sugar sprinkles
Zombie Bite gummies
frosting gun
green or white cupcake liners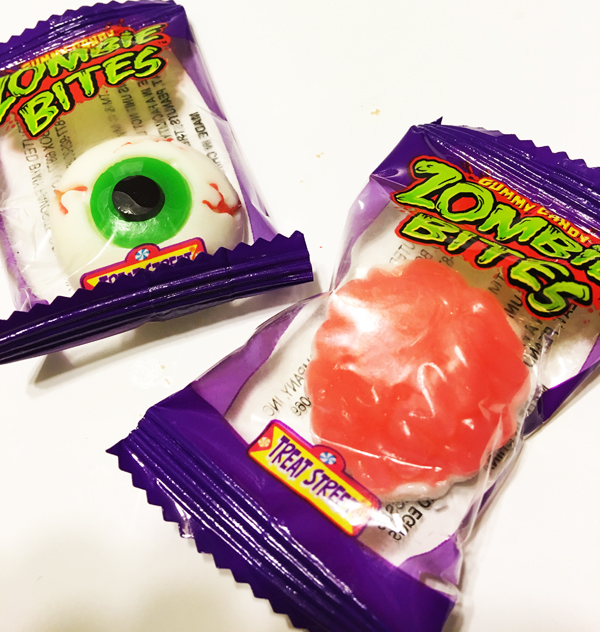 Instructions
1. Pre-heat your oven. Mix the cake batter according to instructions. Add green food coloring until the batter is your desired hue.
2. Fill your green or white cupcake liners and bake according to packaging instructions. Keep an eye on it, as the tops will start to brown in the last few minutes. Allow cupcakes to fully cool.
3. Mix green food coloring into the white frosting until you have your desired hue. Load a frosting gun (get one, it will change your life!) and using a star tip, frost each cupcake.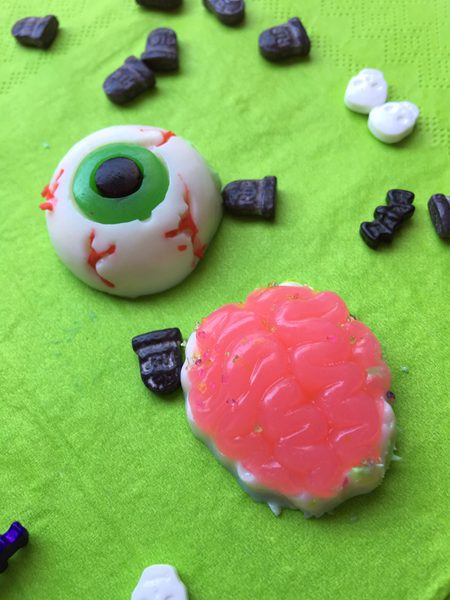 4. Place a Zombie Bite gummy brain or eyeball on each cupcake. Top with green and purple sprinkles to give the frosting some sparkle and dimension.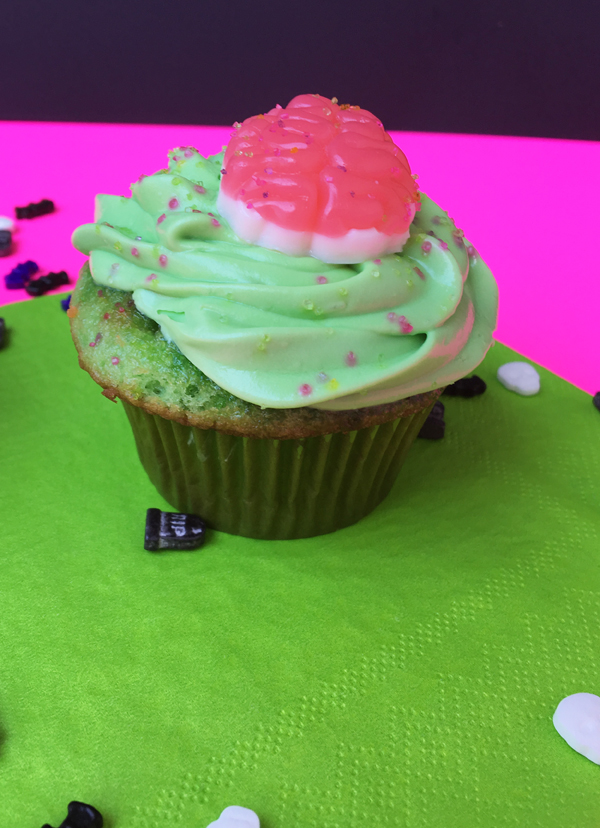 See, zombie-themed foods can be light hearted too! These would be perfect for a kid's zombie party, or for those of us who are just a little bit picky with our Halloween delicacies 😉