A fun extra detail you can do for your zombie look is to give yourself an undead manicure! I even have to say, once it was cleaned up, I wouldn't have minded keeping it on a little longer if it had been a bit closer to Halloween!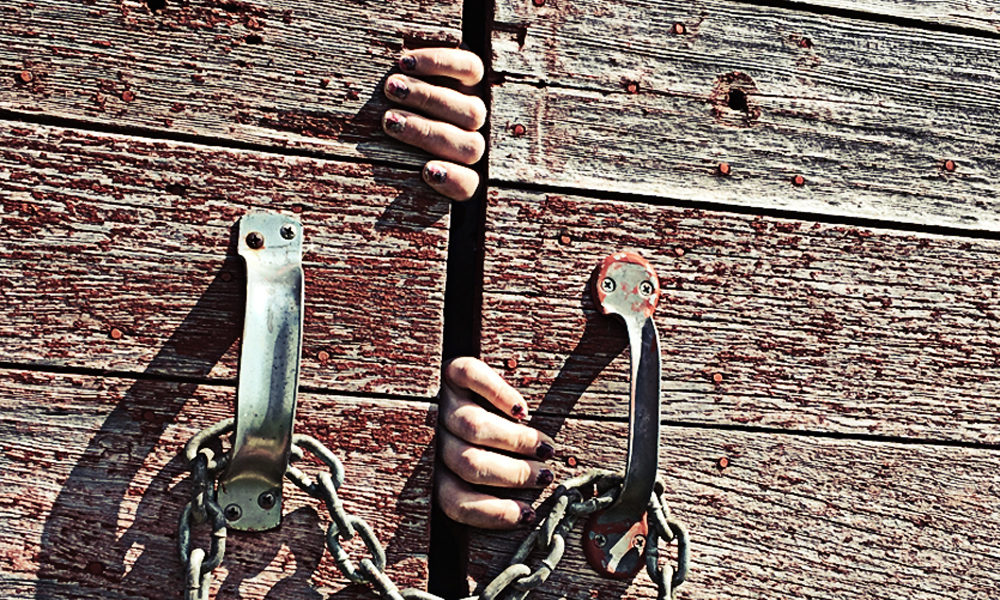 Zombie Manicure
You will need:
Black, red, and flesh colored (nude) nail polish
Clear coat (optional)
Q-tips
Polish remover (if you want to clean up the edges)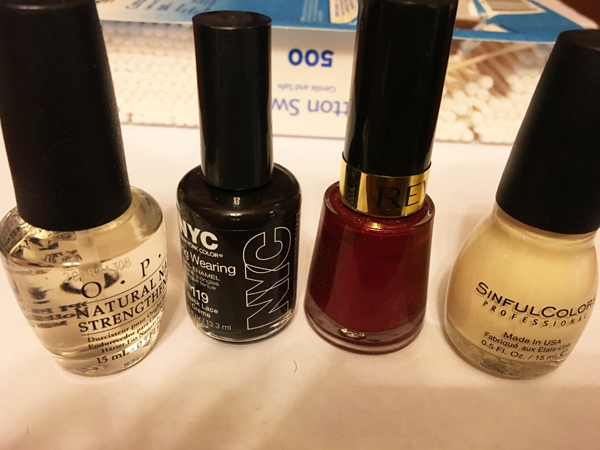 Instructions:
1. Start by giving yourself a flat coat of the flesh (nude) colored polish. This pic shows it when I was attempting to look nice… silly me! I later decided to intentionally make it messy, so don't worry too much about giving yourself a clean manicure unless that is the goal. Allow to dry.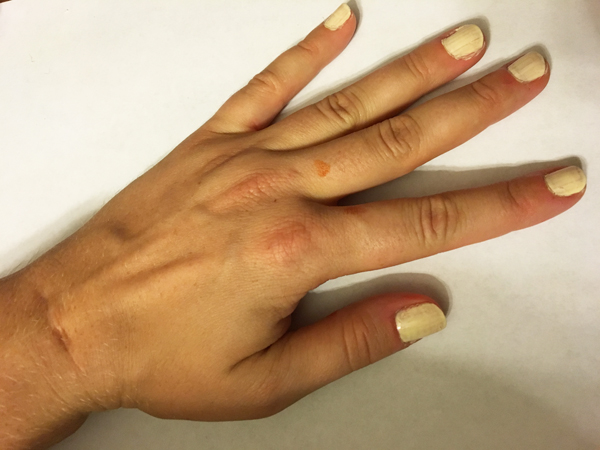 2. Dab red polish onto a Q-tip and dab along your cuticles and up onto your skin. Allow to dry. Repeat this step and layer with the black nail polish. Allow to dry.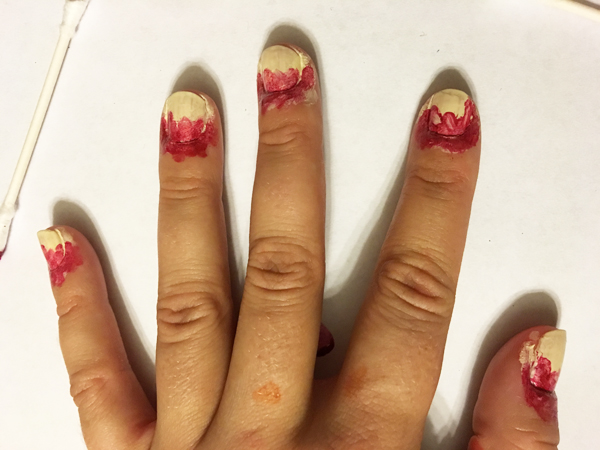 3. Put a thin, messy coat of the flesh colored polish on top of the two layers. Allow to dry.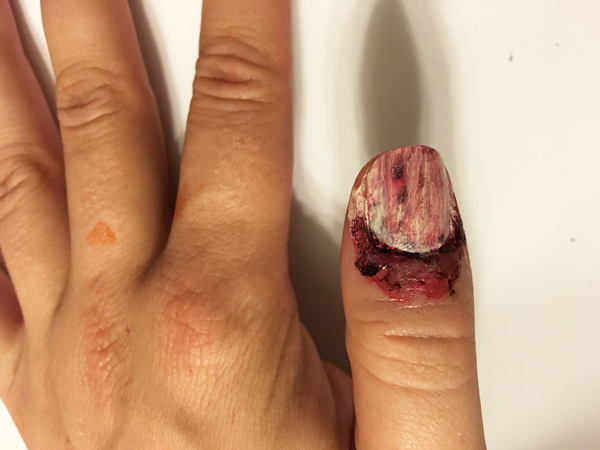 4. Top with a clear coat and allow to dry. If you like, you can clean up the messy edges with polish remover and it looks nice this way as well, as you can see below. With your new manicure complete, you are ready for a night on the town… or should I say go out for a bite to eat?