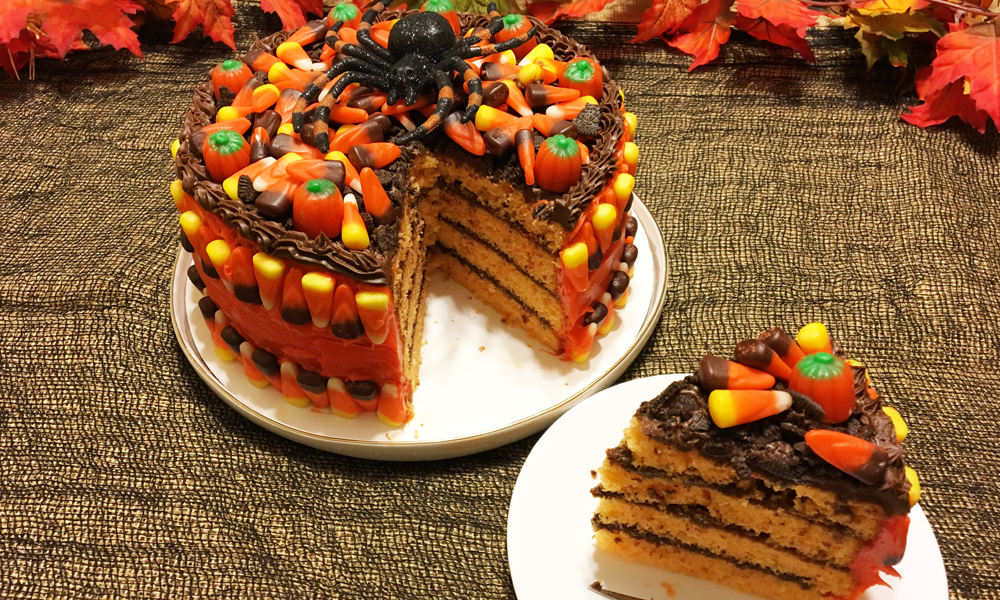 After a recent gathering with friends where I was served chocolate dipped mandarin oranges sprinkled in sea salt, I immediately knew how to make my upcoming Trick or Treat Halloween cake! Instead of using food coloring to color a white cake orange, I went with Orange Supreme cake and chocolate frosting for a delightful flavor twist on this Halloween themed cake decor.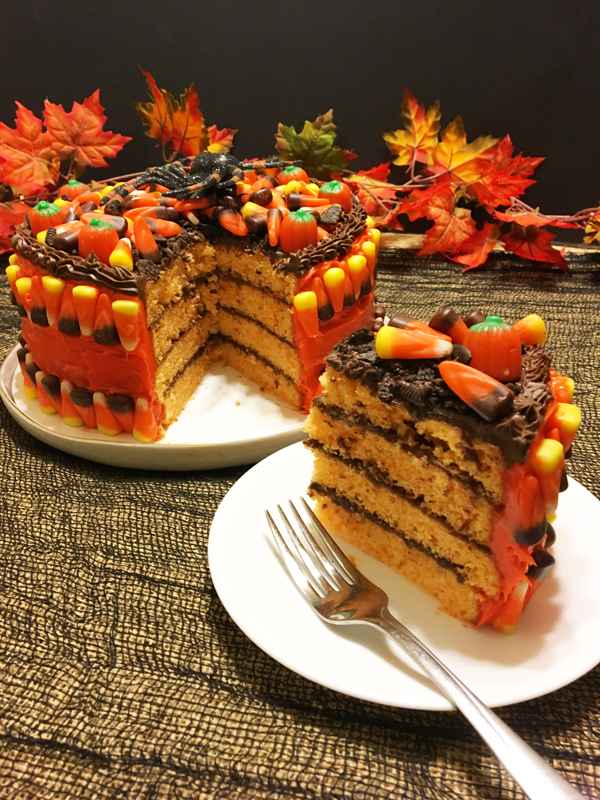 Trick Or Treat Halloween Cake
You will need:
2 boxes of Orange Supreme cake mix (and required ingredients, usually eggs, oil, and water)
circular spring-form pans
Non stick spray
1 can of chocolate frosting
Sea Salt
1 can of orange frosting (or white frosting with orange food coloring)
1-2 bags of Halloween Candy Corn Mix (Includes chocolate and pumpkins)
Oreos
Frosting Gun
Cake plate (or cardboard base)
Cake decorating lazy susan (optional, but helpful)
Plastic spider (optional)
Instructions:
1. Start by mixing the cake according to box instructions. Pour half of the mixture into the springform pan (it helps to have more than one of the desired size, but one works just as well). Bake according to instructions, then pop from pan and set aside on a cooling rack to cool fully. Repeat until you have four circular cakes baked and cooled.
2. Using a bread knife, cut the tops of each cake flat. It helps to cut halfway across, then cut down and remove half, then turn the cake and repeat to get it cut as level as possible.
3. To start the stack, place the first layer upside down on the cake plate so that the cut side is face down. This prevents crumbs from getting into your frosting. Frost the top of the cake with chocolate frosting, leaving about 1/4 inch of the edge un-frosted, which will keep it from mixing into the lighter outer frosting. Sprinkle with sea salt.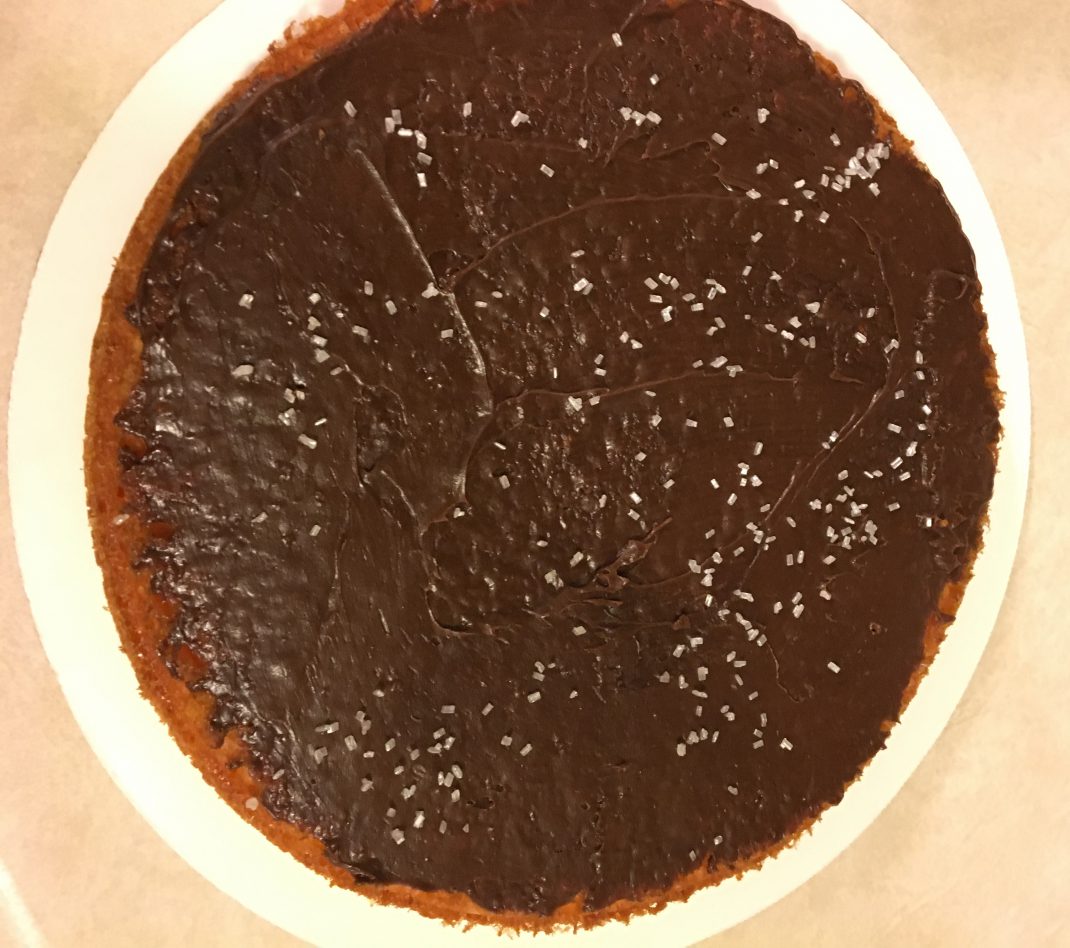 4. Repeat step 3 with remaining layers of cake. You can frost the top the same as the others, but skip the sea salt.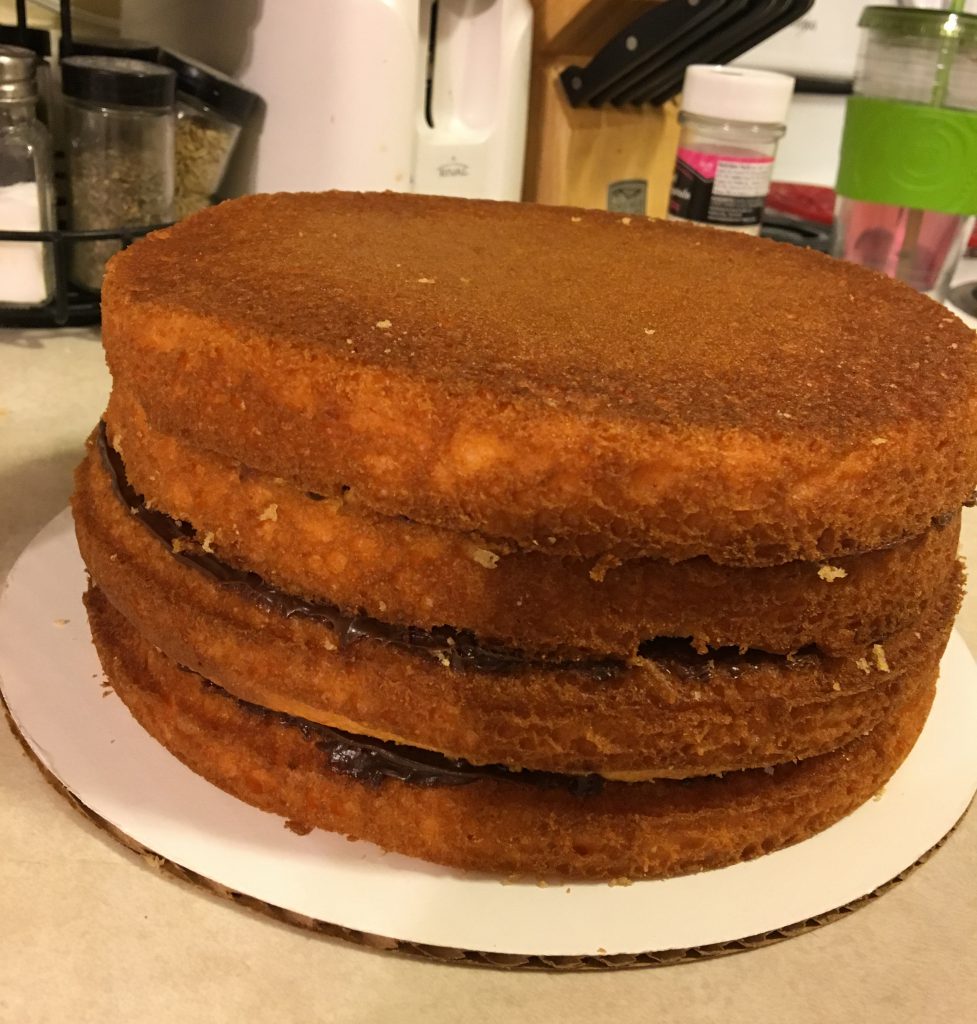 5. Place cake on top of a decorating lazy susan if you have one, which allows you to turn the cake easily while frosting. If you don't have one, no worries! Frost the outside of the cake evenly with orange frosting.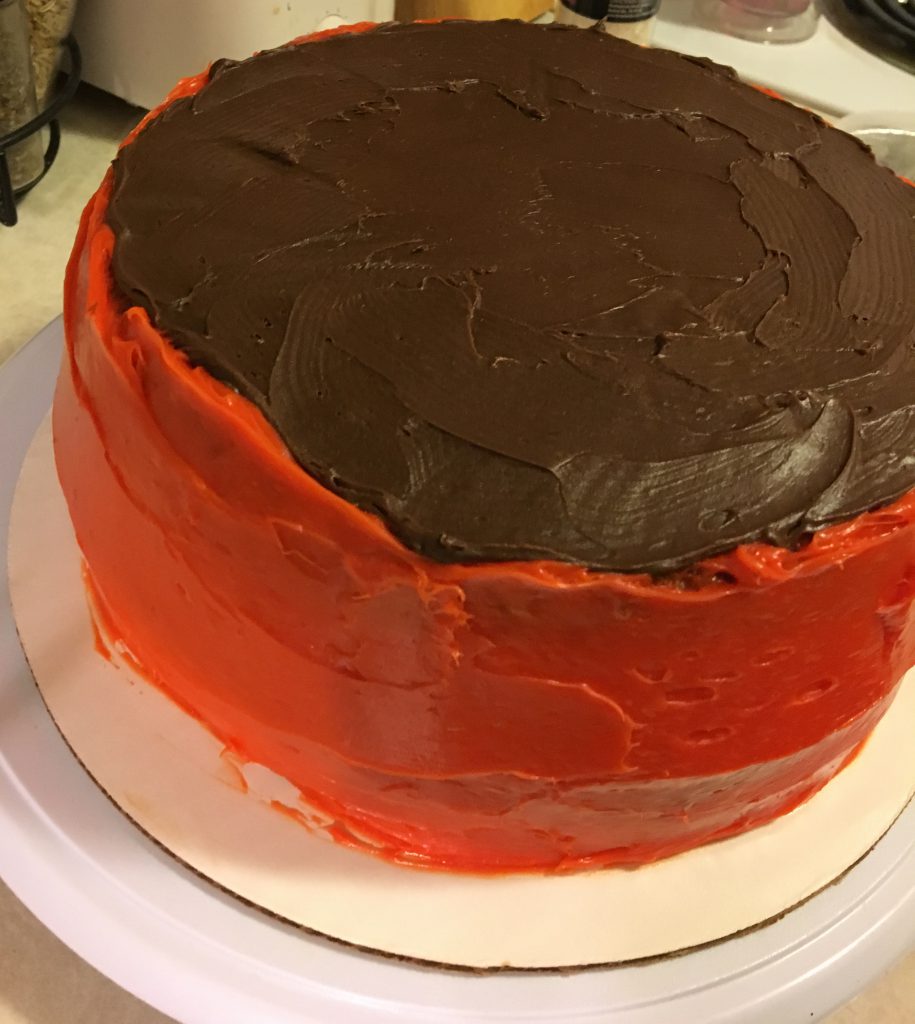 6. Carefully bring the chocolate frosting on the top out to meet the orange on the sides so it is barely touching. Then load remaining chocolate frosting into the frosting gun and use a star tip to frost a line around the top of the cake. Instead of one line, I made "dots" by pressing down slightly on the frosting gun before moving forward a centimeter.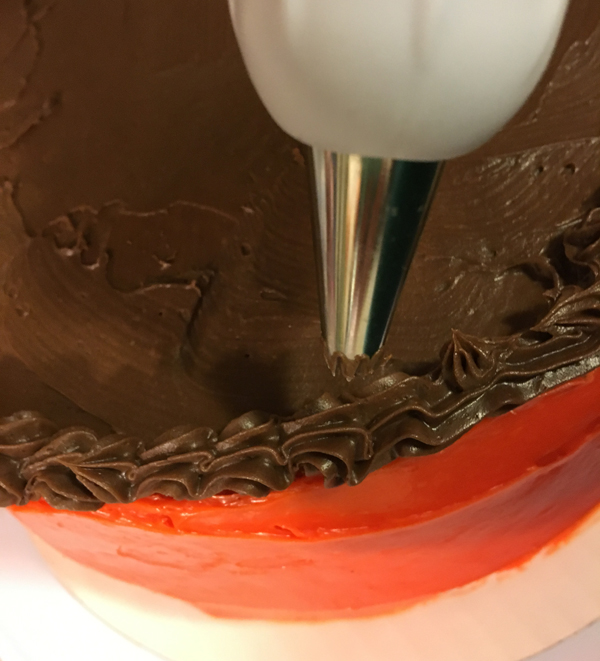 7. Alternating regular and chocolate candy corn, decorate the top and bottom rim of the cake. Crush the cookie portion of the oreos in a bowl or ziplock bag and sprinkle on the chocolate portion of the cake top, being careful not to get it on the outer ring.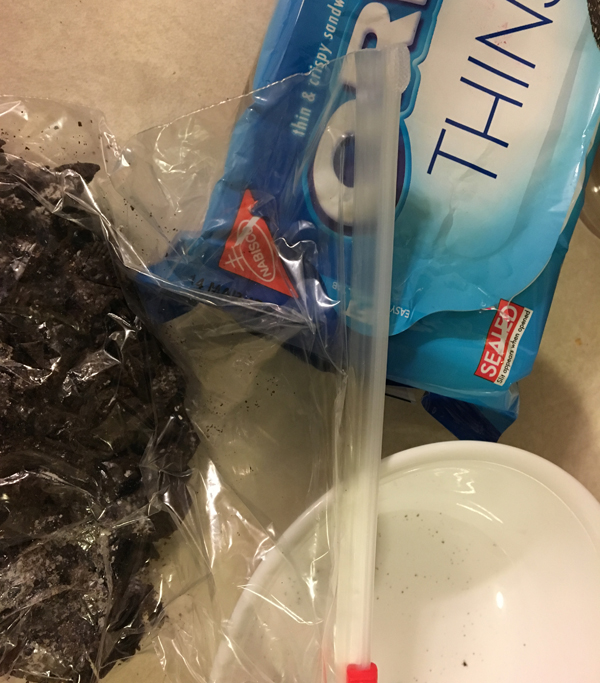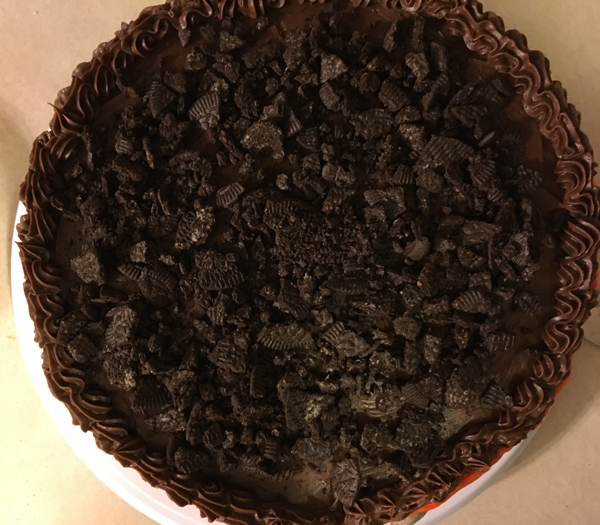 8. Place candy corn pumpkins evenly around the top of the cake, then fill in with remaining candy corn.
Finally, top with a spider to guard the spoils of trick or treat candy!