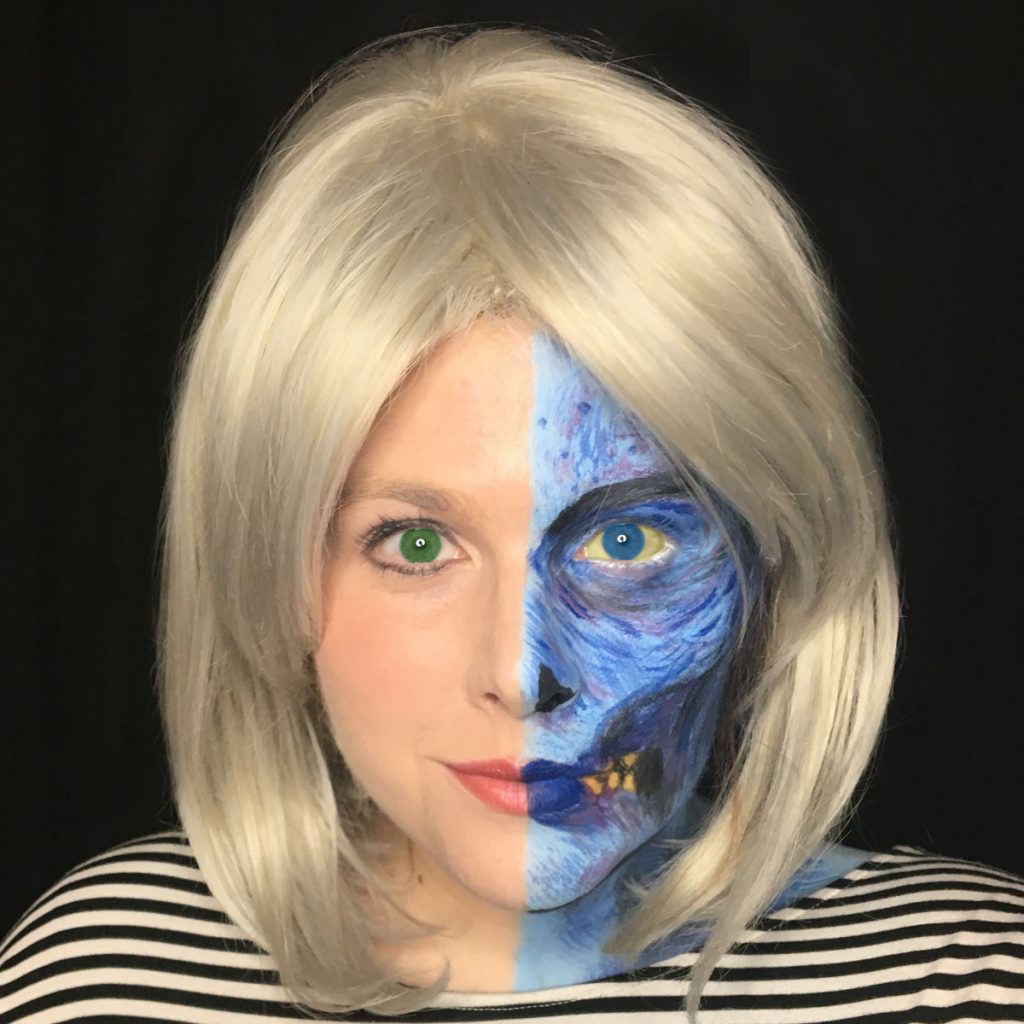 Are you a fan of the show iZombie? Then you may know of Liv Moore, but do you know about Gwen Dylan? This look is modeled after the cover of iZombie: Dead to the World, Gwen Dylan is the original iZombie heroine, a revenant zombie that must eat brains once per month to retain her mind, which is easy, seeing as she is a gravedigger. Many of the same themes apply, including experiencing the memories from the brains she eats, but it goes much further into the world of fantasy creatures.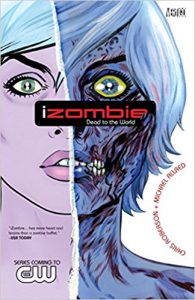 You GUYS this might have taken over as my absolutely most favorite makeup so far. I'm so pleased with it! Seriously, I wanted to post every picture I took, but ended up scaling it down to my top favorites, and this may have to become a full scale cosplay!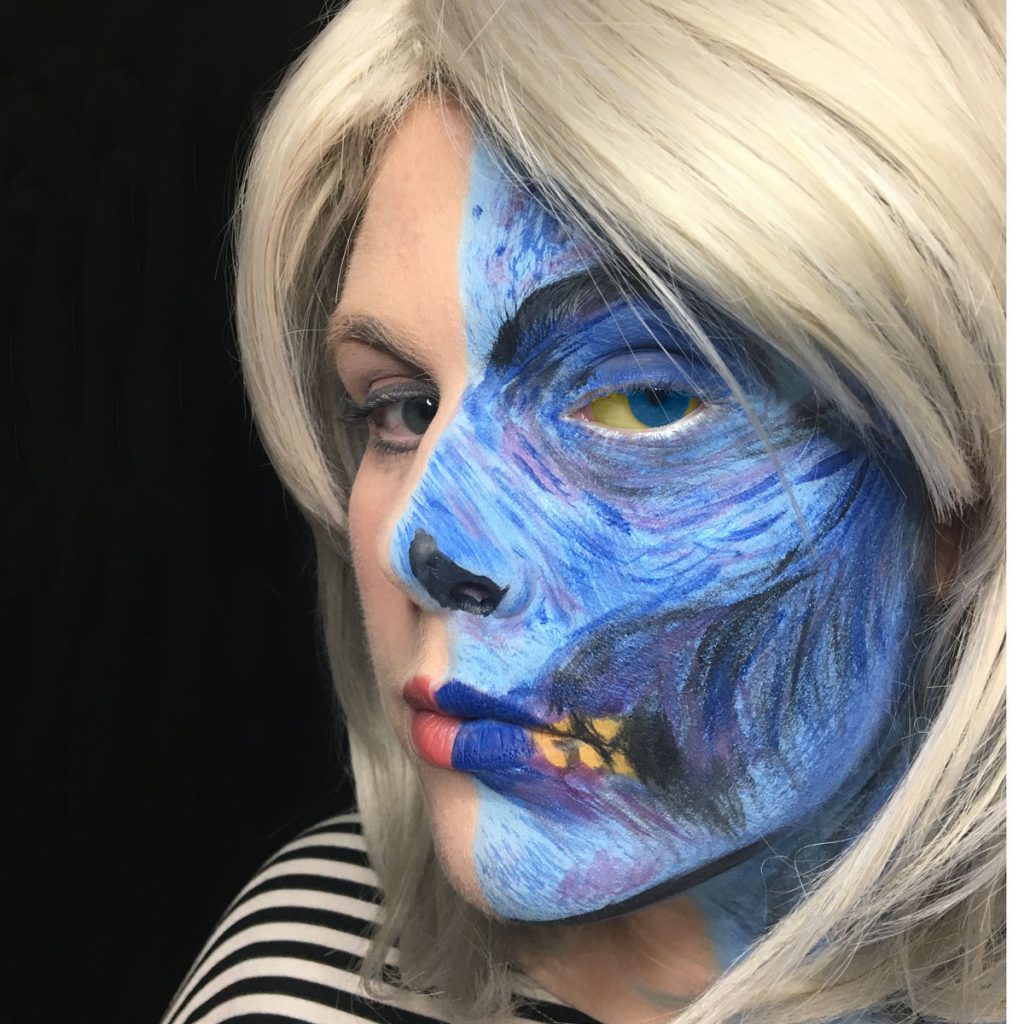 This looks was made using two Mehron Paradise Paint Palettes (water activated paint). Light blue base was from the Mehron Nuance Palette, and the dark blue, yellow, black, and red (mixed with blue for purple hue) was from the Mehron Basic Palette.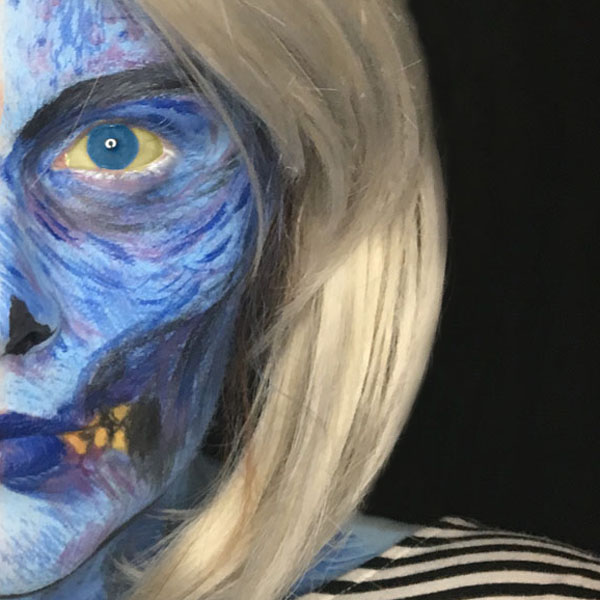 Eyes were done with photoshop, and once I got started, I couldn't stop myself! I had to go all out and mirror the look. Seriously, you don't notice how asymmetrical our faces are until we have to mirror them. Even the half face looks a bit strange to me because I actually did the makeup on the right half of my face, which, in photos, ends up being the opposite of the cover artwork, and it took me awhile to get used to seeing my face backwards!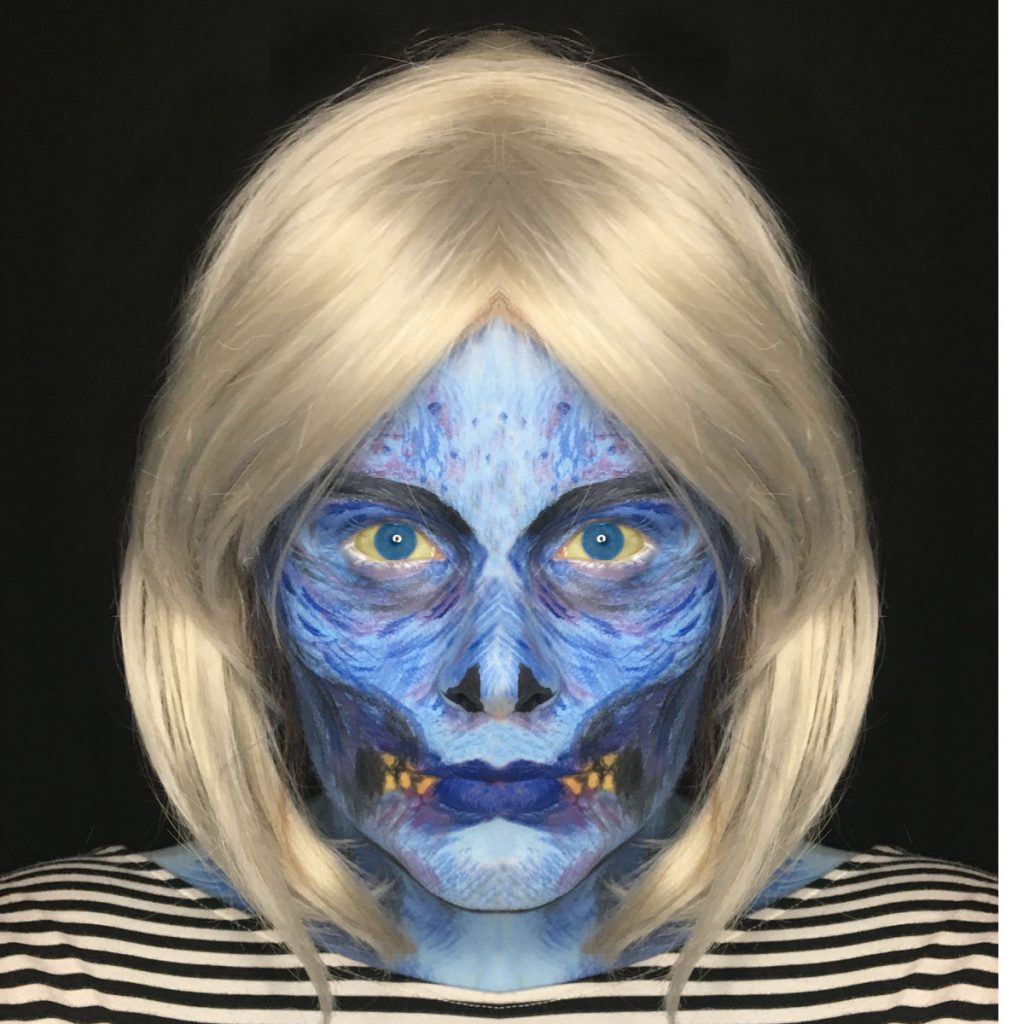 Make sure to follow me on Instagram as @madlikealyce to see these looks as soon as they are finished!