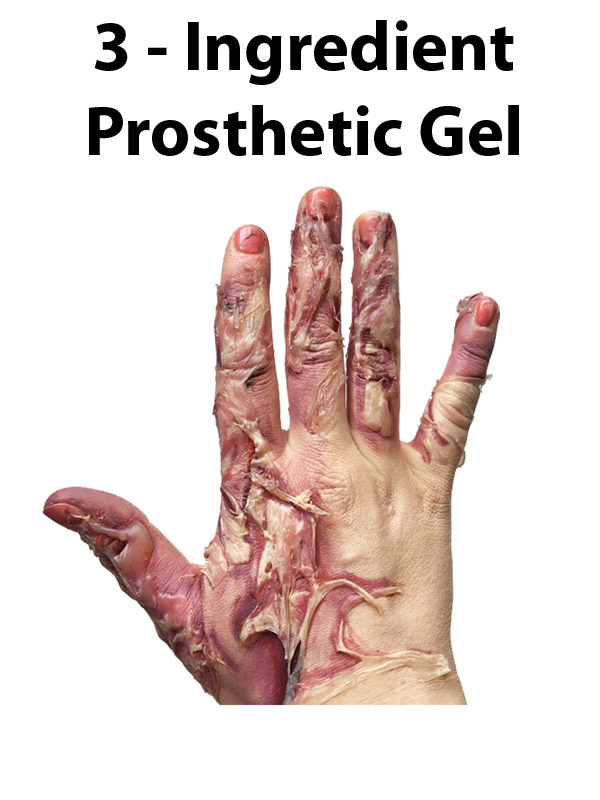 Hey Guys! I have probably mentioned it 100 times, but my absolute favorite SFX Makeup tool is a quick and easy to make prosthetic gel that is made from 3 ingredients easily found at your local grocery store. With Halloween just around the corner, I wanted to make a quick video so you can get started on your next look!
3 Ingredient Special Effects Prosthetic Gel
You will need:
1 Package of Knox Gelatine (in the baking aisle)
1 TBS water
1 TBS Glycerin (in the first aid section)
Seriously, I cannot express the temperature warning enough. You must let this cool down or YOU WILL BURN YOURSELF AND 1ST OR 2ND DEGREE BURNS ARE NOT FUN. You want to make the hand in the video using your special effects skills, not do it for real because you didn't wait.
I kid a little… you probably wouldn't burn your hand that badly, but always, always test it on your skin first, especially if you are applying it to someone else! This can be a great way to pull of fun looks, and it is far more easy on sensitive skin than using latex (which some people have allergies to) or spirit gum and pros aide, since they can be pretty harsh and require special removers.
Be safe, and let the world of sfx open for you!