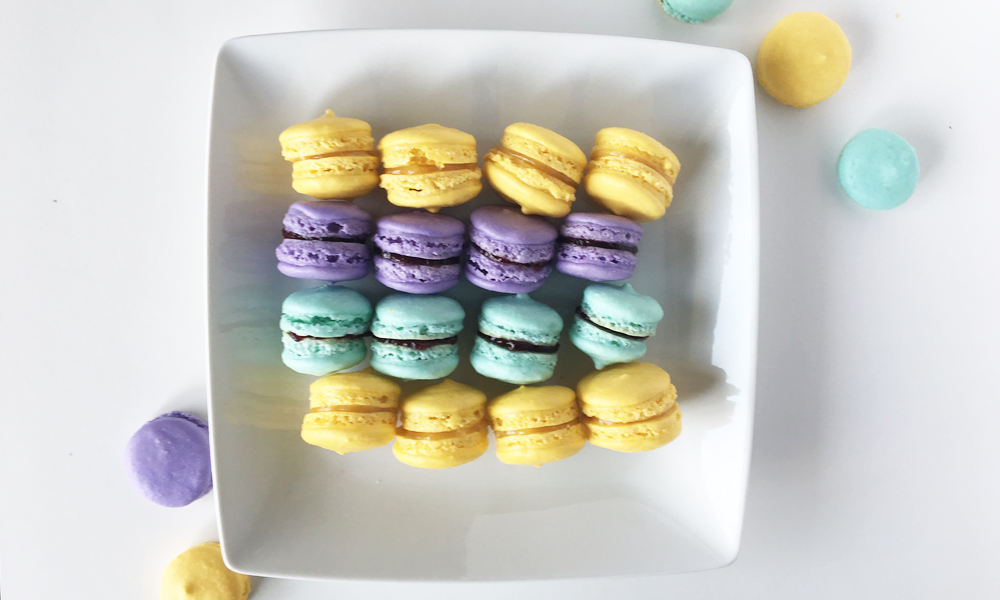 It was shortly after moving to Sioux Falls that I discovered the delightful delicacy that is the macaroon. We are incredibly lucky to have an award winning Patisserie right in downtown, which I often visit. I've always had it as a goal to learn how to make these, but I admit I was a bit hesitant to try, hearing just how difficult they can be to accomplish.
For my Alice in Wonderland Mad Tea Party, I wanted to have an assortment of brightly colored desserts, and macaroons fit the bill perfectly, but $2 a pop, while certainly worth it for the occasional treat, simply wasn't going to cut it for the number I would need. So I dug into research to learn the tricks and pitfalls I could come across, bought my ingredients, and dove in!
Mastering the Macaroon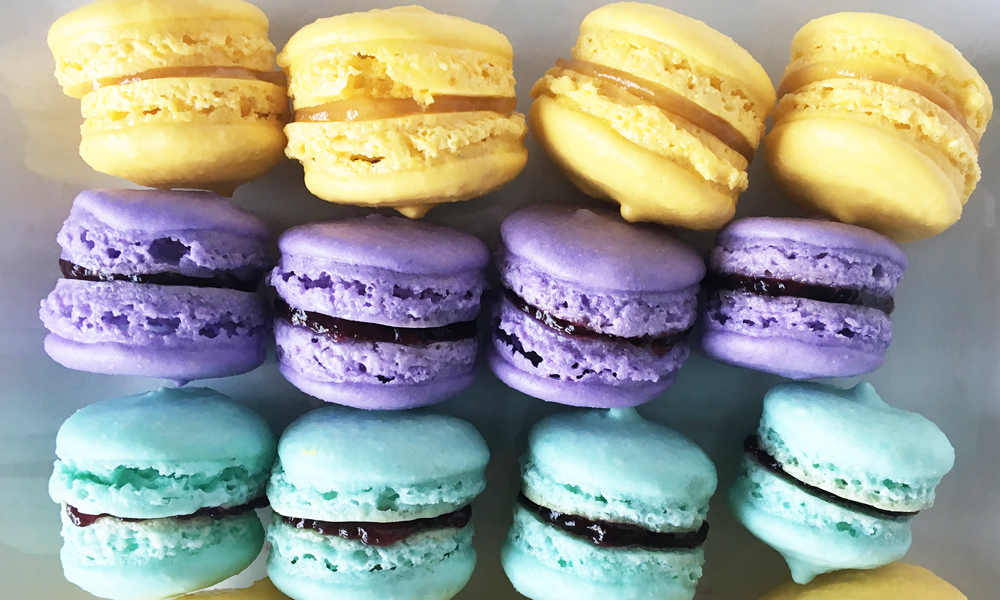 Ingredients and Instructions
For my macaroons, I followed Wilton's French Macaroon Recipe. It emphasized the importance of doing all of your prep work in advance, so I got out all of my gel food colors, frosting gun (instead of piping bags), and parchment paper.
They had a great picture of piping the batter onto parchment paper with equivalently sized circles. I made my own by tracing a bottle cap with a pencil, then flipping the parchment paper over so the pencil marks were on the bottom, but were still visible through it.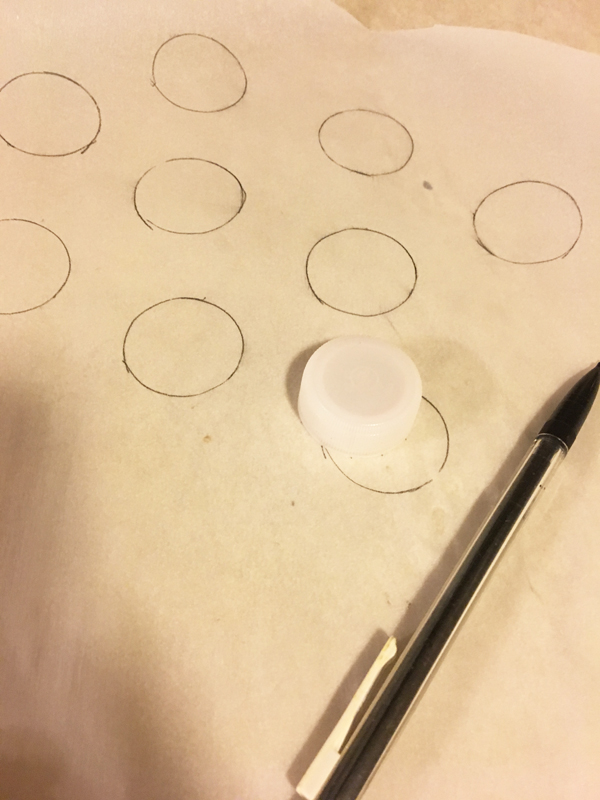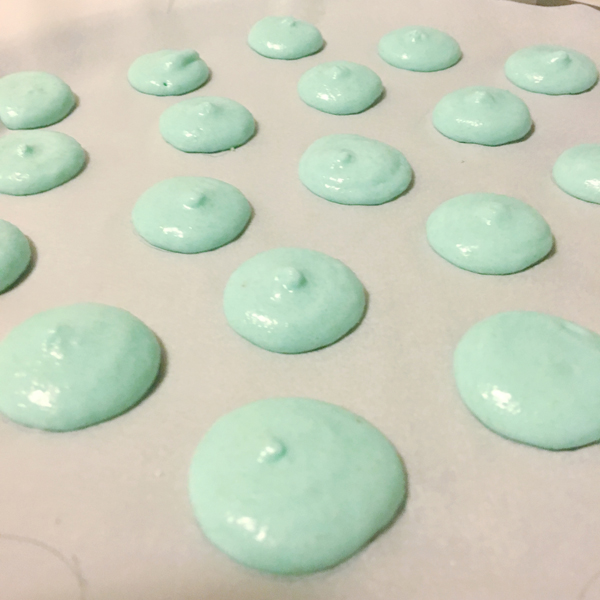 Based on what I had read, I was already guessing that my first batch, a lovely robin's egg blue, were going to have some issues (see those peaks?) but since I wanted at least 4 or 5 different colors, I was excited to troubleshoot each batch!
Trouble Shooting Your Macaroon
Half of the reason I even attempted the project was this incredible troubleshooting guide from Sweet and Savory by Shinee. I found this Pintrest image, which is a quick and fast reference guide as to what went wrong, and her article goes into incredibly helpful detail!

So my first batch was under-mixed, based on the peaks that didn't fall completely into the rest of the shell once piped. That said, even though they are not technically perfect, they still tasted amazing!
More Mixing
So, more mixing was required, which I did (counting the "folds") for my second and third batches of yellow then purple. With my purple batch, I was thisclose to that perfectly smooth shell… and I suspected the meringue was not being beaten enough.
Just Beat It
I had inherited my grandmother's old Sunbeam stand mixer, but with limited space on my countertops, I sadly had not actually used it for a project, defaulting to a small electric beater that was easier to store. Needing a much longer time with the mixer, I broke it out and gave that meringue a good working over.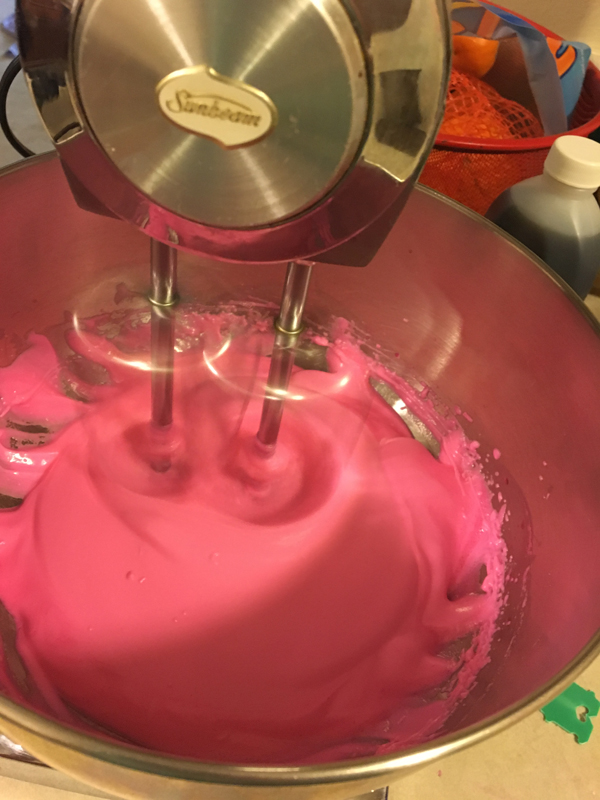 And this worked! The combination of appropriate mixing for the meringue and the almond flour and sugar mixture did the trick, giving me these amazingly perfect macaroons! 4th time's the charm!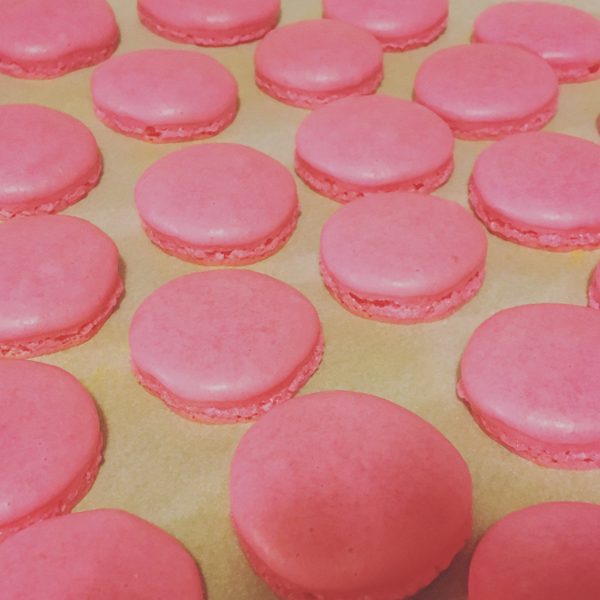 It really is a skill…
And it's a skill I still haven't really acquired. My fourth time appeared to be a fluke, because in repeating my process for the final batch of orange, I ended up with smooth, but hollow, shells. This was likely me getting overzealous with my stand mixer "quick fix" and actually over beating the meringue. So, it's a work in progress. The best part, however, is that after 5 batches, macaroons no longer intimidate me, and I feel that I can produce decent amateur baker quality macaroons to share with friends and family, and that works for me!