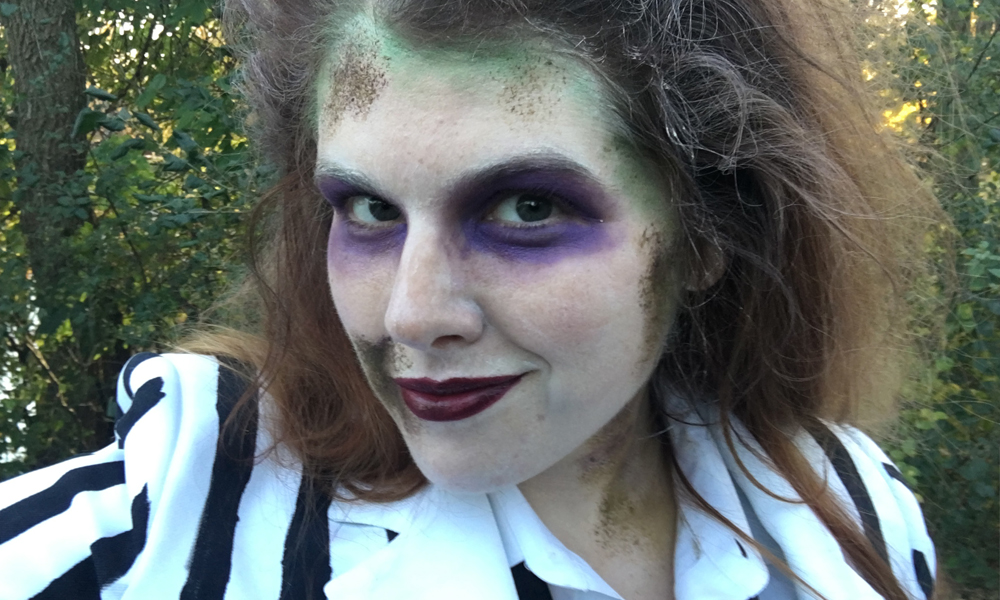 BEETLEJUICE!
My dad was invited to a Tim Burton themed wedding this October, but much to my dismay, he had already purchased a costume online. NOOOOOOOOO! That did inspire me to make my own Beetjuice costume that would fit a lot better than the pre-made costumes.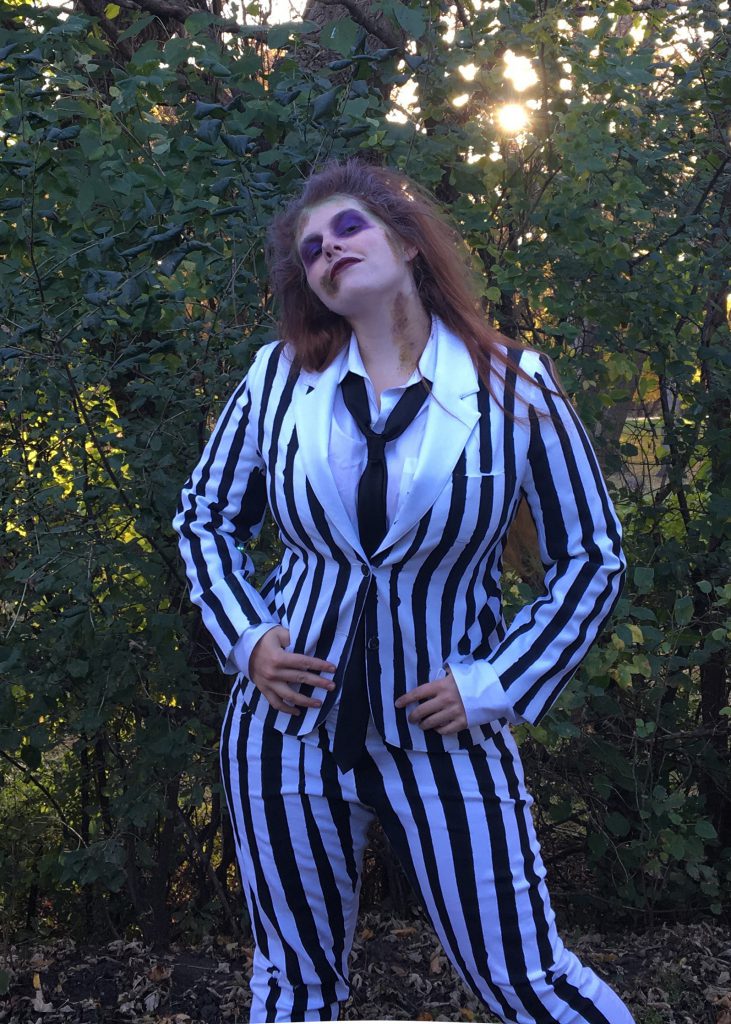 DIY Beetlejuice Costume
You will need:
White jeans or pants
White blazer
White men's button up shirt
Black tie
Black acrylic paint & brush
Masking tape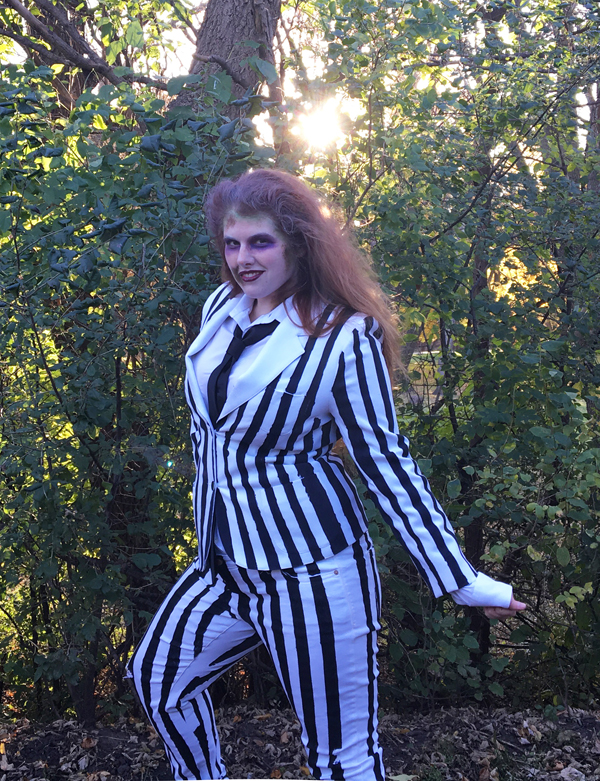 Instructions:
1. Start by using 1 inch masking tape spaced 1 inch apart over the entire surface of the blazer and jeans. Follow the lines of the jacket and sleeves, as well as the lines of the jeans for best results.
BEETLEJUICE!
2. Carefully paint the exposed fabric with the paint and allow to dry. This is going to  take awhile, so plan a few days before the event you want to wear it to. Paint one side of each (it helps to put a trash bag underneath. Allow to dry overnight, flip, and finish painting.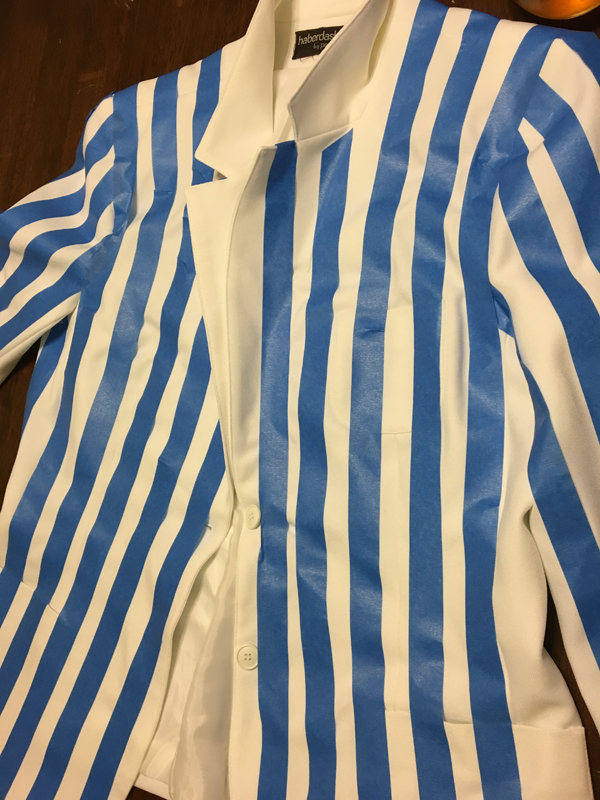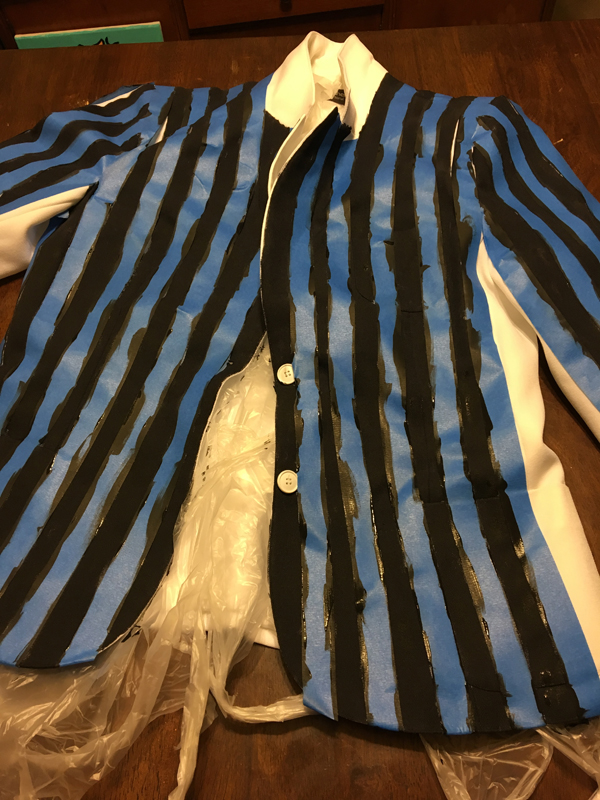 3. Easy peasy! Wear with a buttoned up men's white shirt and black tie, loosely tied. Don't forget the makeup!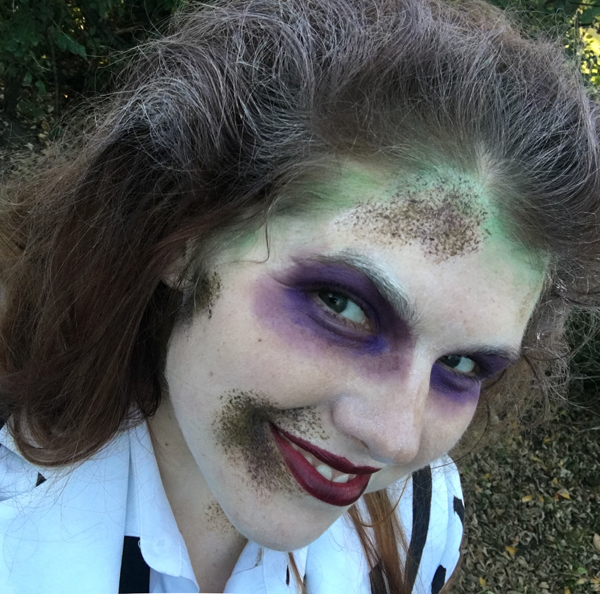 beetlejuice…