When setting up your zombie themed party, this tablecloth is easy to make and a fun little extra pop for any display setup (I also think they could make a great set of curtains, or even as a canvas artwork to hang!). Whether doing a simple buffet or a full scale tablescape, this zombie tablecloth is sure to impress your undead guests!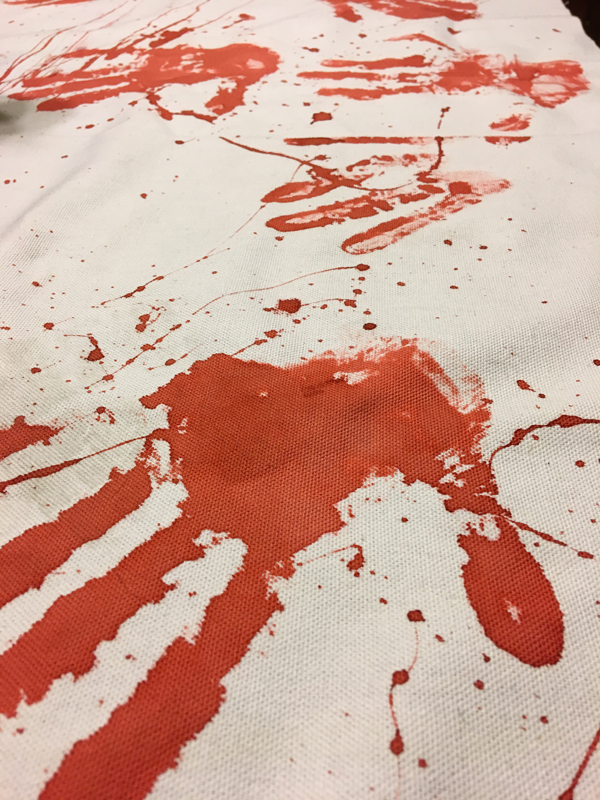 Zombie Table Cloth
You will need:
Fake blood
Disposable latex gloves
White table cloth
Plastic drop cloth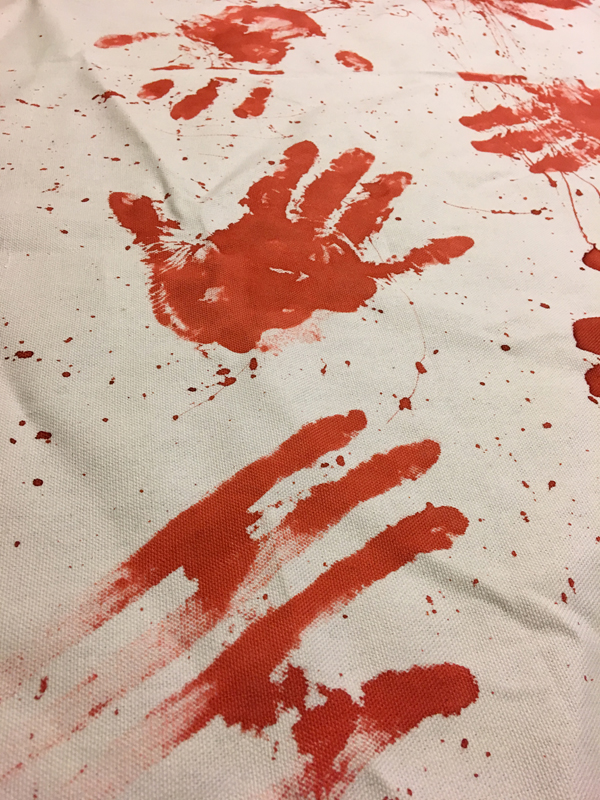 Instructions:
1. Start by laying your tablecloth on top of a plastic drop cloth. You don't necessarily want to lie this directly on any surface, as fake blood stains like you wouldn't believe!!! It is even difficult to get off of concrete.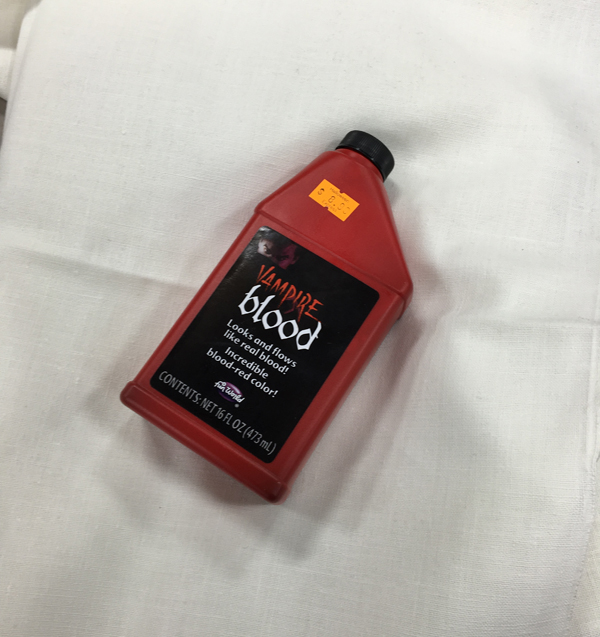 2. Before applying any blood, also put on disposable gloves, as this will stain your skin and nail beds as well. Pour a little bit of blood into your hand, smush around for good coverage, then press down on the tablecloth. Repeat until you have good coverage.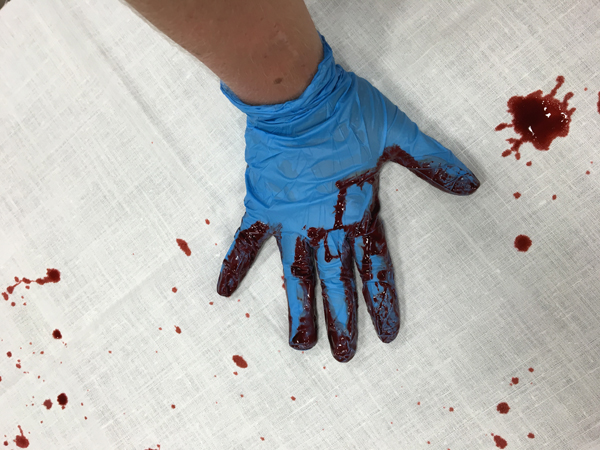 3. Before pressing your hand into the tablecloth, you can also flick your hand towards the fabric to get spatter patterns in addition to the hand prints. Finally, you can also gently drag your fingers to leave smear marks.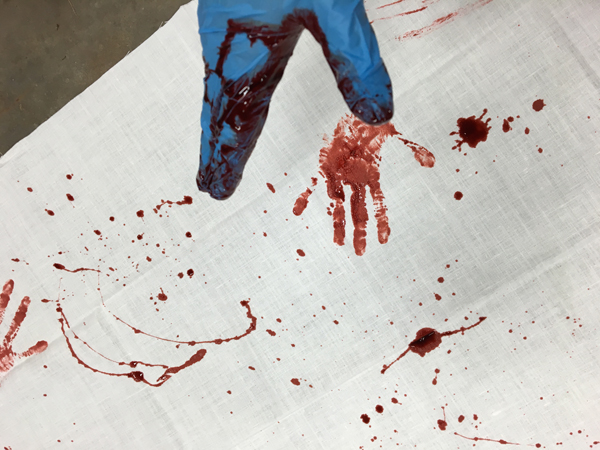 4. Allow to dry completely before setting on any furniture surface.