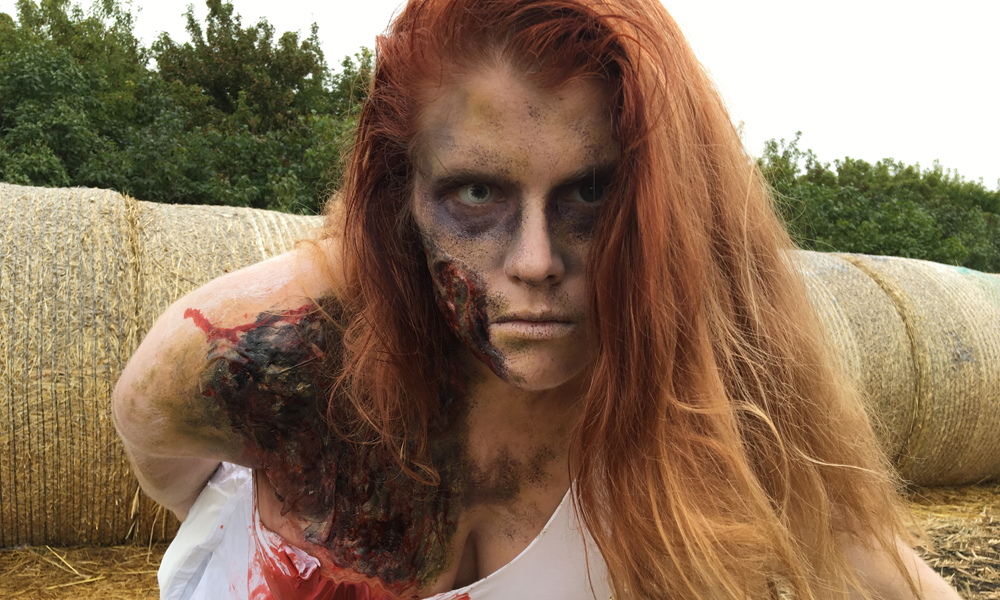 This zombie makeup wound tutorial shows the incredible flexibility of my absolute favorite zombie costume tool: the prosthetic gel. This gel is by far the most versatile and easy to use Halloween Makeup tool I have ever used. Not only is it easy to apply and remove, but it is made from cheap materials you can find in any grocery store and the results are more authentic and flexible than many prosthetics you can buy in the stores.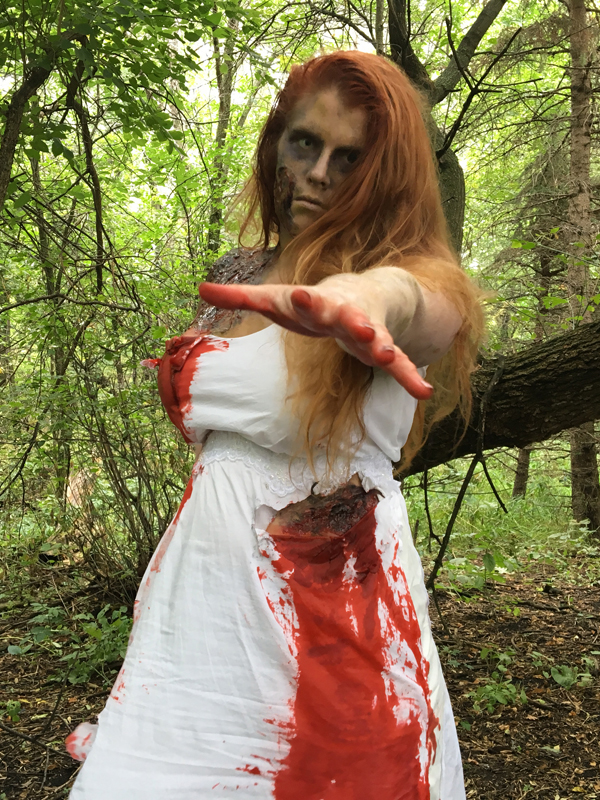 Just a friendly zombie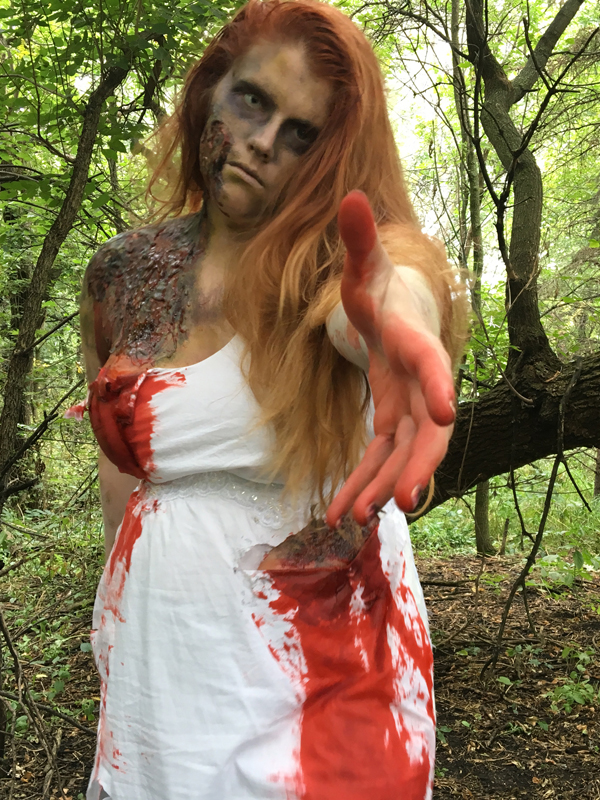 Reaching out…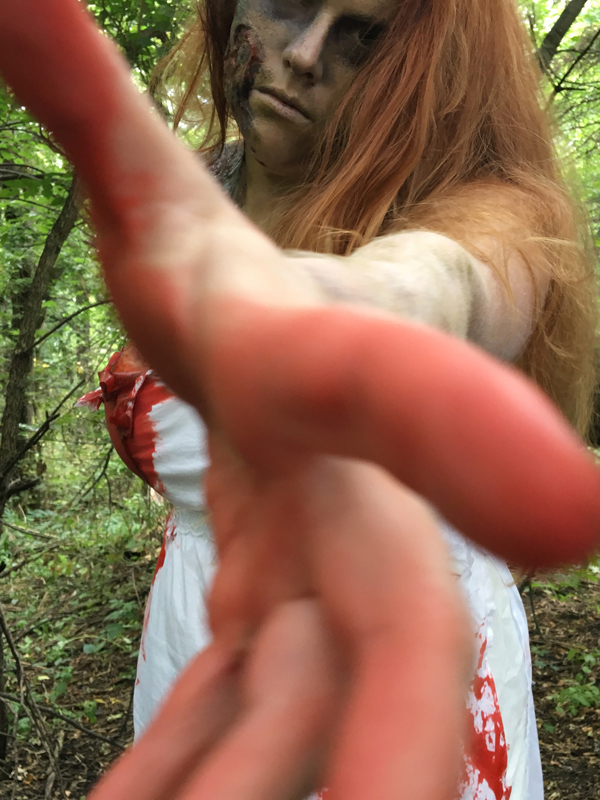 To shake your hand?
Zombie Bite Wound Makeup Tutorial
The most important to me, however, is how quick it is to create an awesome zombie look or wound without the need for complicated techniques. Here is how to make a zombie bite wound, a shotgun wound as seen in my "Shotgun Wedding" Zombie Bride, and an abdominal wound, also seen in the zombie bride costume tutorial.