Oh the best laid plans. I had great plans this weekend for experimenting with new makeup looks but I came down hard with an awful head cold. I'd have to blow my nose within minutes and ruin everything. It sounds like the perfect time to snuggle up on the couch in my flannel pjs, watch some BuzzFeed Unsolved Murders (On Prime Video, seriously, watch this!!!) and catch up on posts well beyond overdue.
Dreaming of a Red Dwarf Star
I'm not even close to being the first person to take on a Galaxy makeup but I have been wanted to do this for quite some time with a twist… I wanted to create it and include the red dwarf star, Ra, from Girl in Space. Ive mentioned it a few times, and Season 1 is quickly coming to a close, so you should get on it! I don't have an official tutorial, but thought I could leave some details on how you could create this look yourself.
Galaxy Makeup
For this look, I used water activated Mehron paradise paints.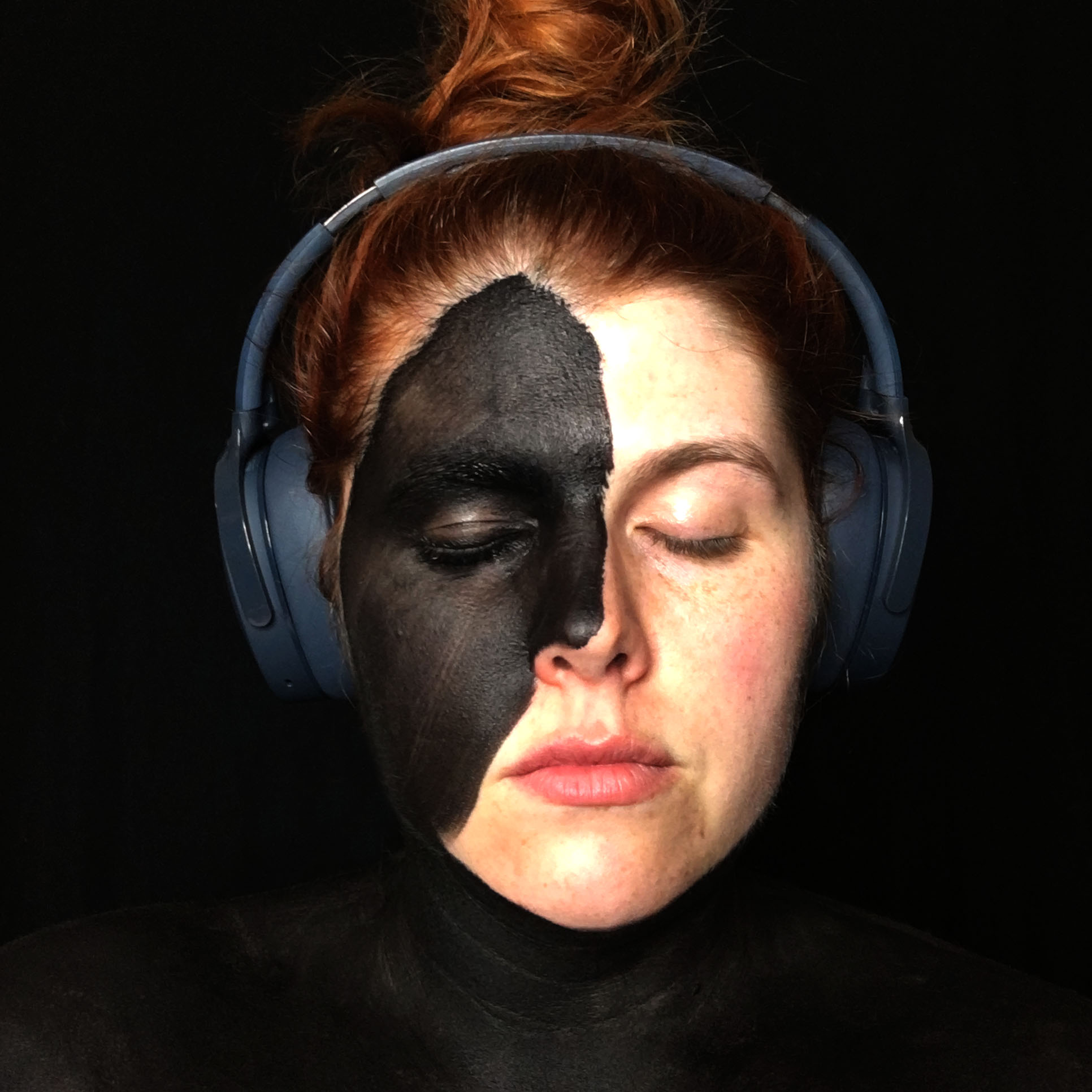 Step 1. Black yourself out. This process will take awhile, so the headphones above were key. Technically, if you know where you want to have other colors, you can avoid the areas, but I felt that might lead to harsher differences between the black and other colors. To get a really solid coverage, you want to criss-cross your brush strokes in an X pattern, which will give you a more opaque color more quickly.
Step 2. Using a wet paper towel, wipe away the black in regions you want to add color. I liked doing it this way since you wouldn't cleanly remove the black, and you can build the look as you go without pre-planning.
Step 3: Use cosmetic sponges to add galaxy color splashes or in my version, a large star. Below is a picture before adding my purple wig where you can see the full range of colors added on my face, neck, and shoulders.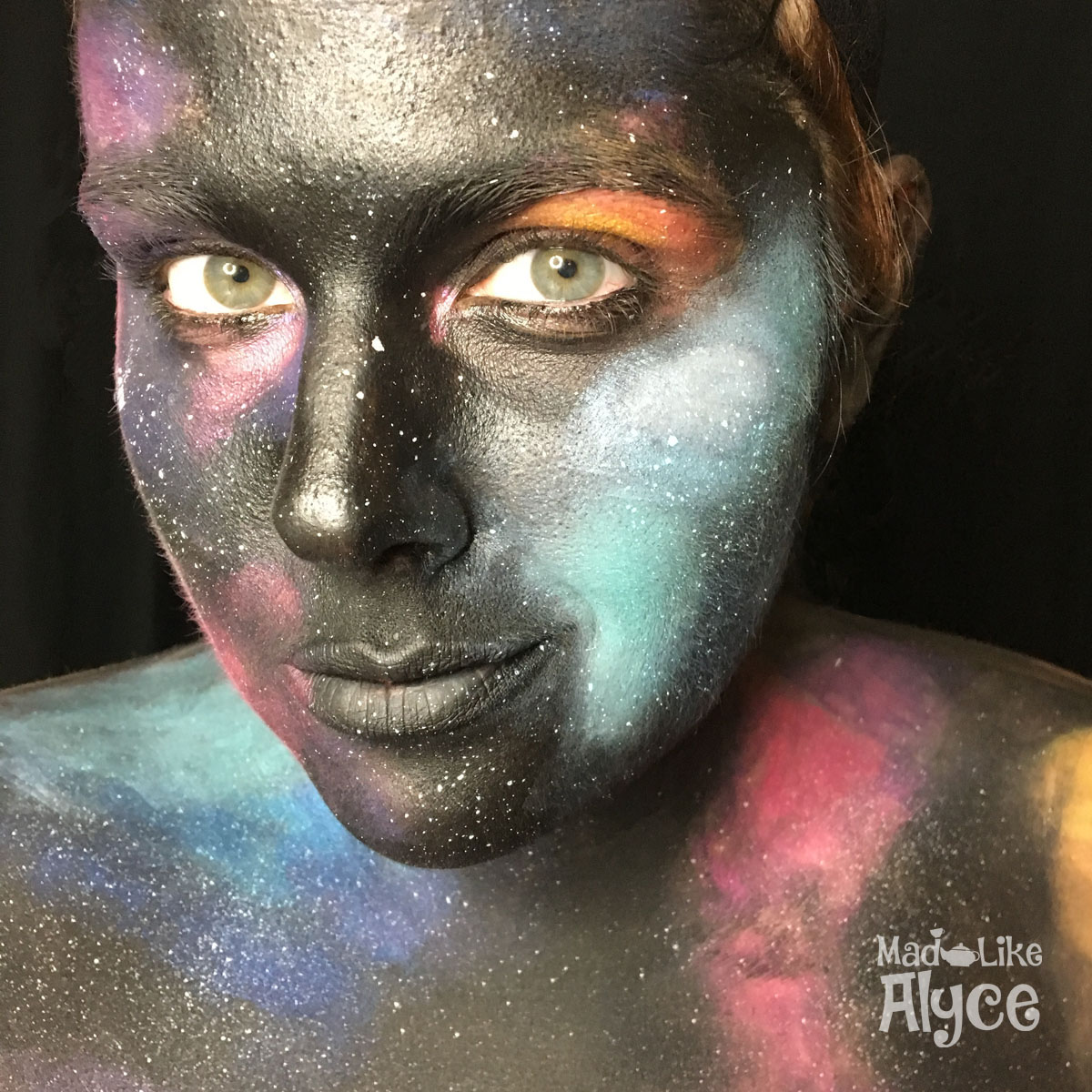 Step 4. Finally, use a stiff bristled brush, such as a chip brush, dip it in white paint, and run your thumb over the bristles to spatter it on the top to create the illusion of stars.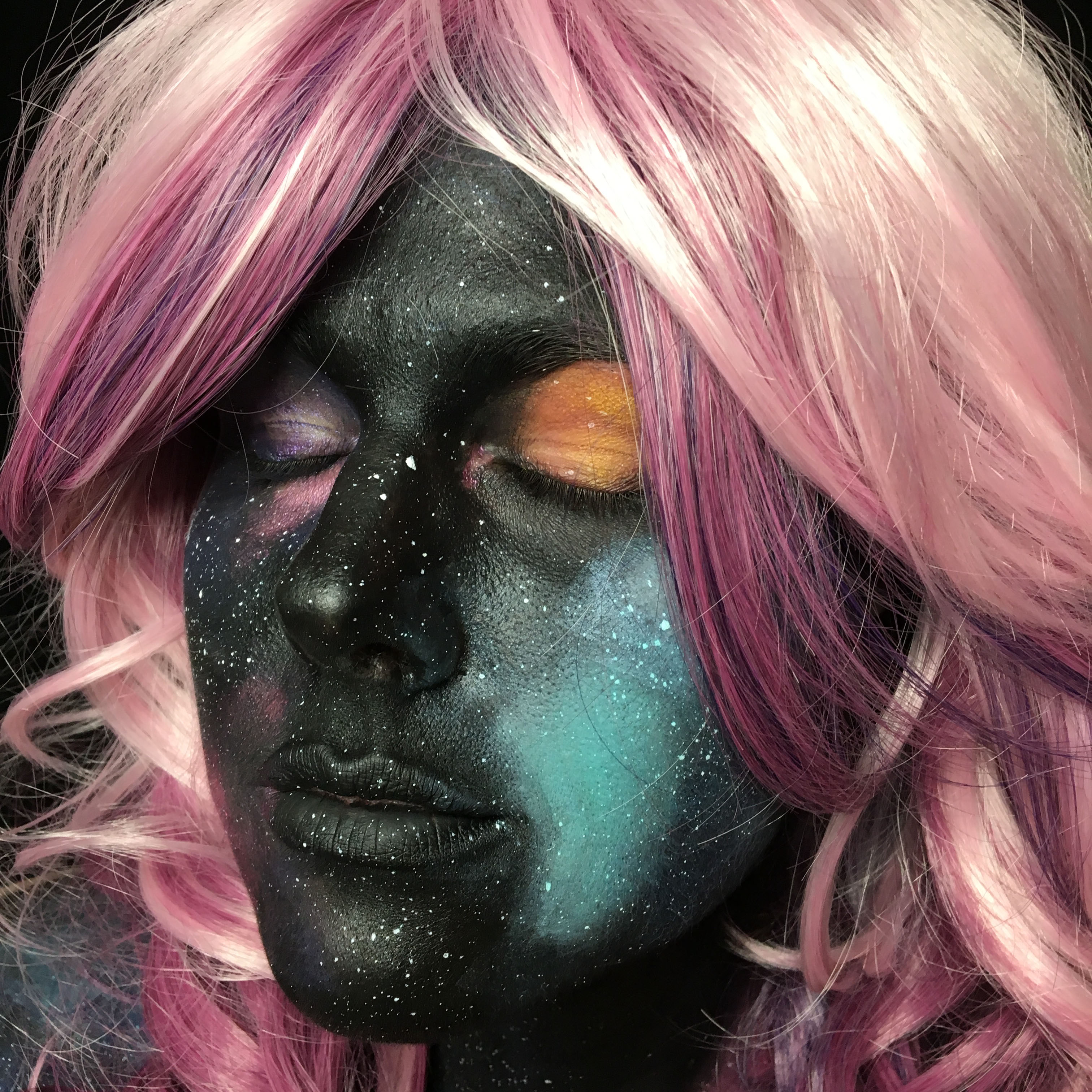 In my makeup, Ra is depicted as a reddish-orange star over my eye. Overall, I really loved how this turned out, and might even try to do it again with a slightly different color palette.