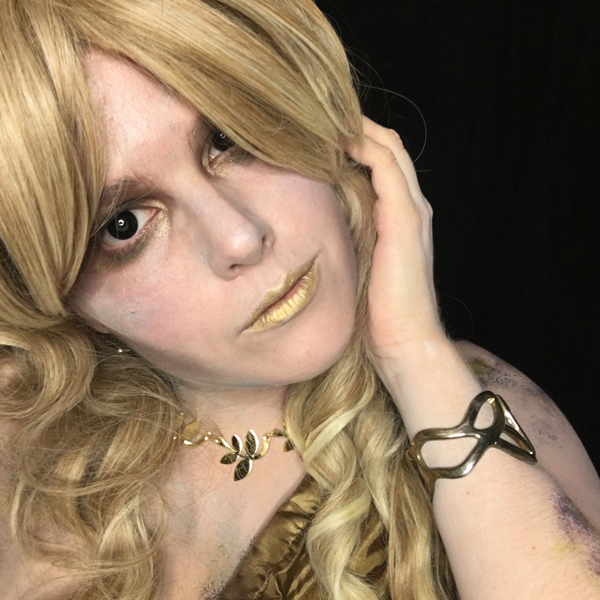 Here is my entry for round 3 of the #StrikingFEAR contest on Instagram (make sure to follow me!). Inspired by the recent excitement around the movie IT, I wanted to create a character from another of my favorite Stephen King novels, Rose Madder. The book is set in the late 80s or early nineties but I would imagine that it would be produced in the style of many of his older movies from the 80s such as The Shining, Carrie, or Salem's Lot.
Dark Goddess Makeup Tutorial: Rose Madder
Note, this post uses affiliate links. Learn more about what this means here!
Products used in this video are:
Woochie cream makeup in Dead Guy Grey

Light green cream makeup from the zombie color set from Woochie

Dark brown, bright gold, golden tan, and shimmery forest green eyeshadow. Specifically, make the gradient gilded gallery, reflection, and landscape from the Tarte artist palette.

Gold aqua color from the

Mehron brilliant palette

Wig is from Rockstar wigs, and is the classic wavy in blonde fade.
Contacts are black contacts from spookyeyes.com.
About Rose Madder
This novel is unique to me because it includes elements of Greek mythology which is a different angle for Stephen King, and also because it covers the topic of domestic abuse, and with October also being domestic abuse awareness month I felt that it was very timely. In the book, Rose Madder is an "almost goddess" that saves the main character, Rosie, by showing her how to empower herself and escape from her abusive husband.
One of the reasons I love Stephen King novels is because he illustrates just enough of the character for your imagination to kick in and fill in the horrifying details that make it real and terrifying for each individual. Because this has never before been made into a motion picture I was really excited to be able to make my own spin on how Rose Madder would appear.
Rose Madder has an ethereal beauty and raw feminine power, however, something is off… something not quite human. The shadows under her skin would be perhaps leprosy, perhaps something worse, and her eyes are rabid with madness. "Don't look at her face! That is not for the likes of you."
She was fascinated by the texture of the woman's back, her bare shoulder, and the lower part of her neck. The skin was finer than watered silk. But farther up on her neck… Rosie didn't know what those grey Shadows lurking just below her hairline could be, and didn't think she wanted to know. Bites were her first wild thought, but they weren't bites. Rosie knew bites. Was it leprosy? Something worse? Something contagious?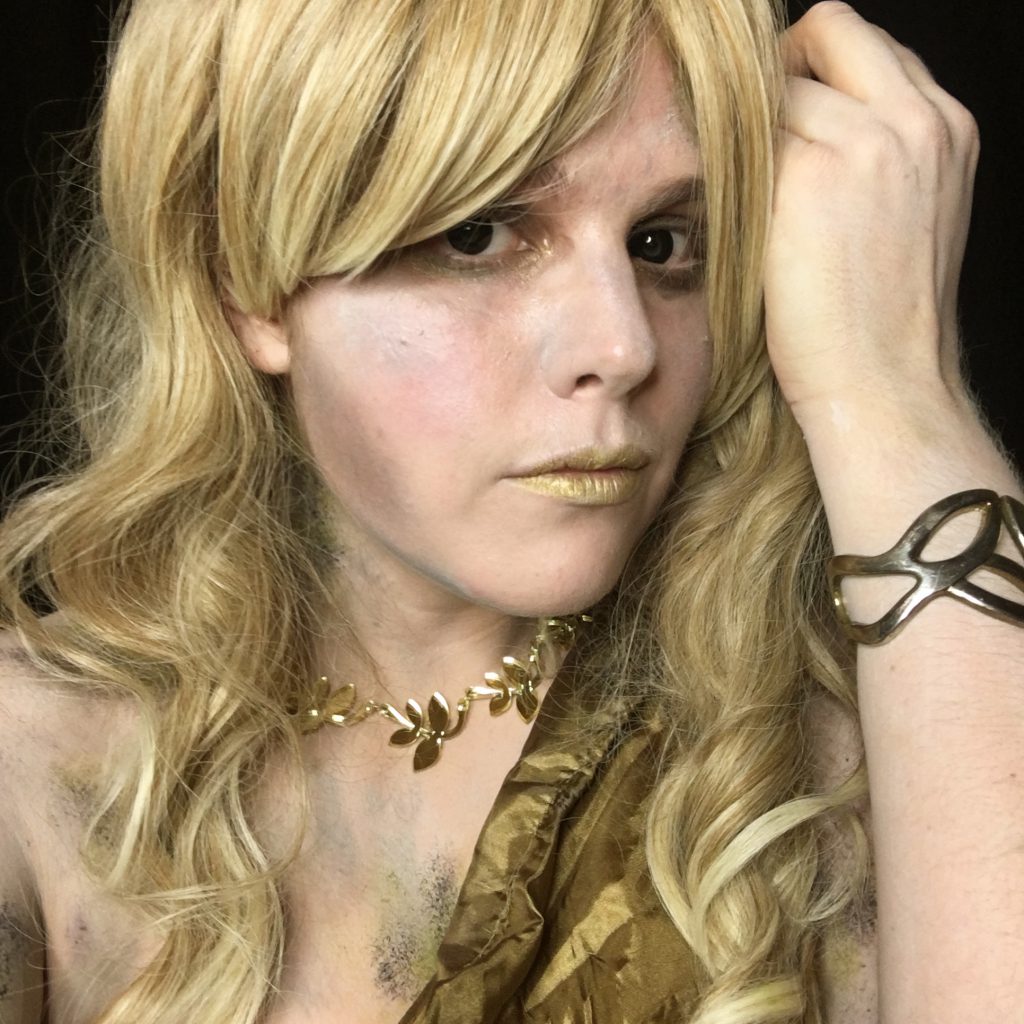 What books have a character that is so hauntingly powerful that it really stuck out to you?