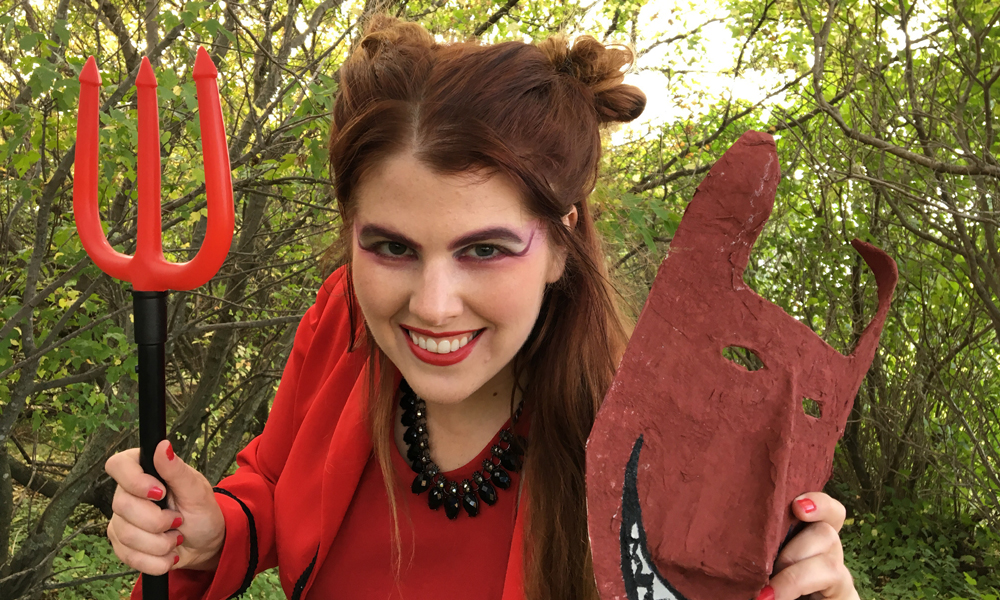 I love Oogie Boogie's henchmen, Lock, Shock and Barrell! While you can always do the traditional red jumpsuit, but I had really wanted to try my hand at a mock tailcoat and using a second hand blazer, I made my own take on a "Lock Costume" from Nightmare Before Christmas, or a Female Devil costume.
Kidnap Mr. Sandy Claws
I wanna do it
Let's draw straws…
Jack said, "We should work together"
Three of a kind
Birds of a feather
Now and forever
Wheeee!
Kidnap the Sandy Claws
Lock him up real tight
Throw away the key and then
Turn off all the lights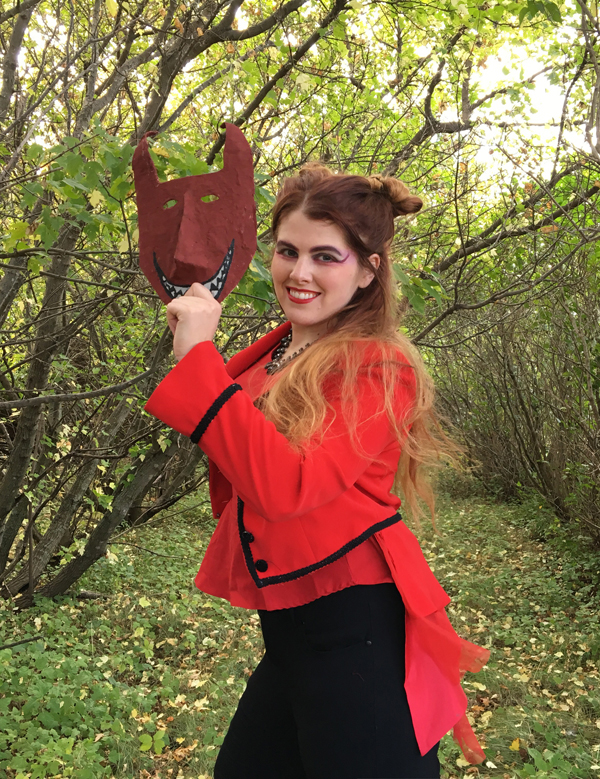 DIY Lock Costume (Female Devil Costume)
This DIY really does depend on what you use, but the general idea can work on many different types of jackets. Have fun with it. Here is what I used for mine:
For the Jacket:
1 Red fitted blazer
Ornate black buttons (# needed to replace existing)
Black trim
Red tulle
Red silk
Hot glue
Scissors
Hem tape & Iron (optional)
For the rest:
Red peplum top
Black costume jewelry
Black (or red) dress pants
Black (or red) heels
Pitchfork
Lock Mask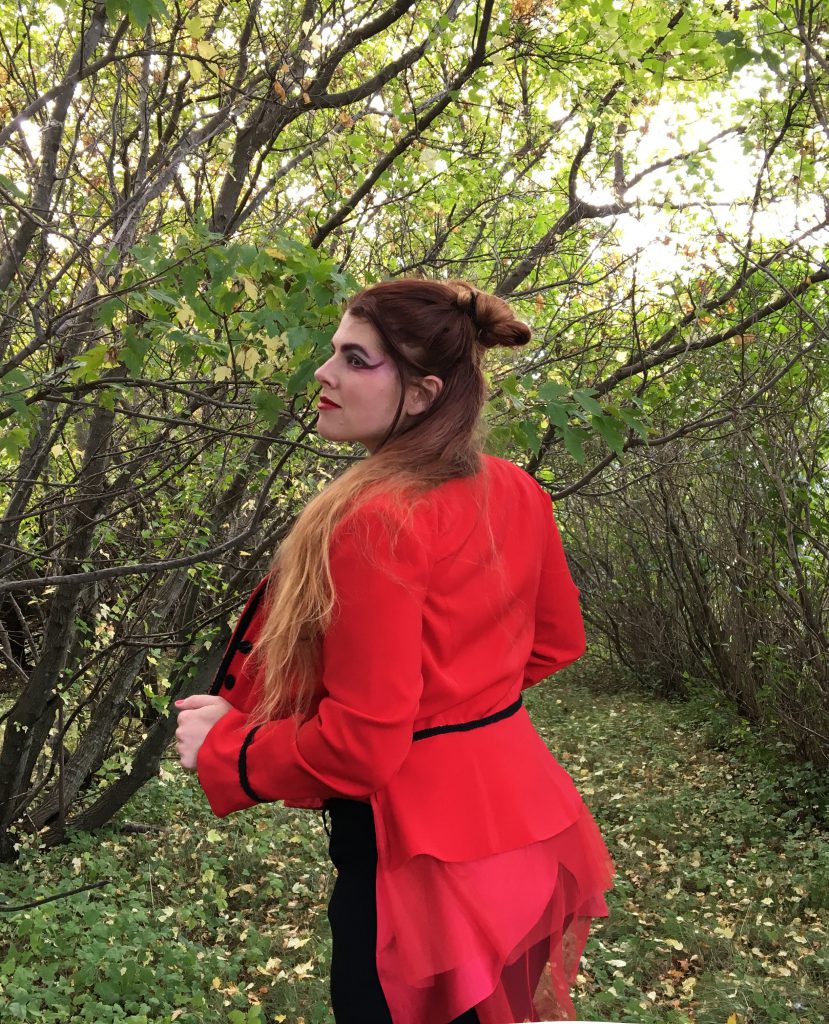 Instructions:
1. Start by finding an appropriate trim and hot glue around the edges of the coat and arms, likely following existing trim or seams. Hot glue might not seem like the best method, but it works great for quick detail work and as long as you won't need to machine wash, and is quite durable. Note, you if cropping to a tail coat, only trim above where you might be cropping in step three, and come back to this step later if necessary.
2. Replace the buttons with a different shade, color, etc so they have more impact.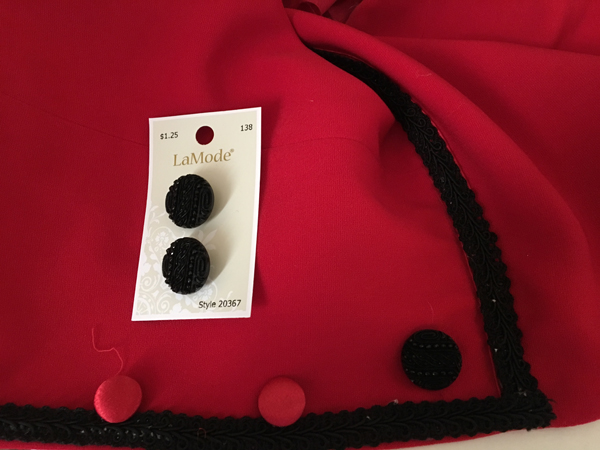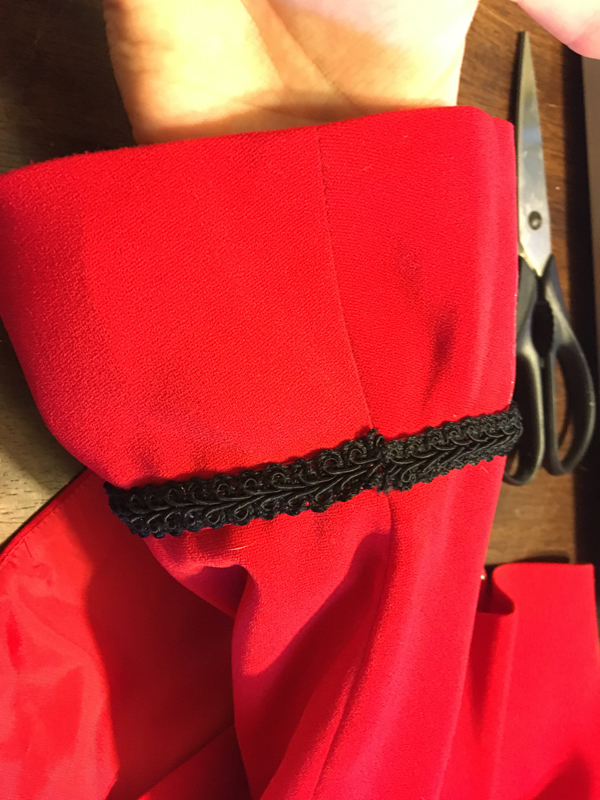 3. To emulate the tailcoat look, trim back the jacket in the front at chest level, just below the ribcage, and cut it back not quite to the seams on each side.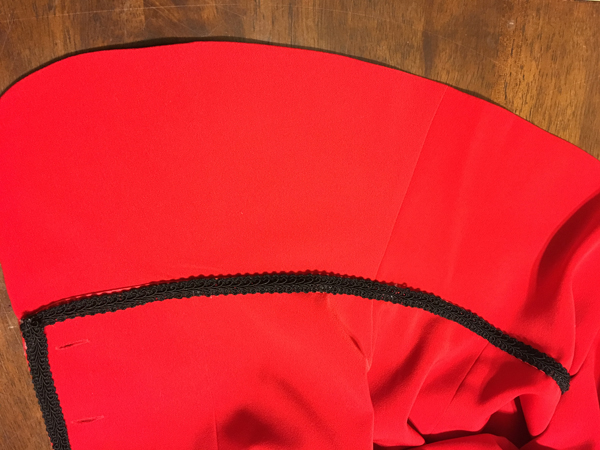 4. Flip the coat over so you can hot glue in a layer of red tulle across what still exists of the back (up to the cropped section on each side). Then, add a layer of red silk.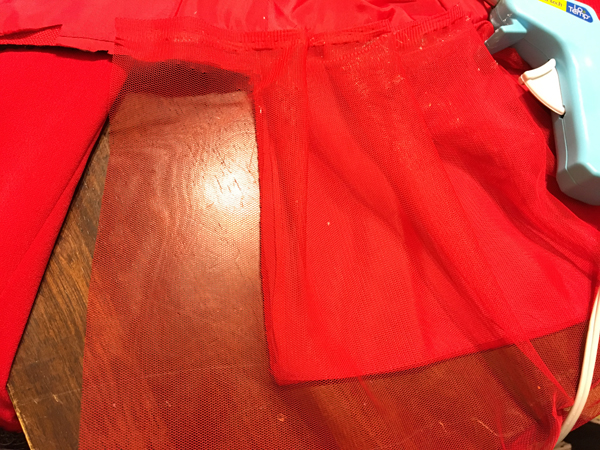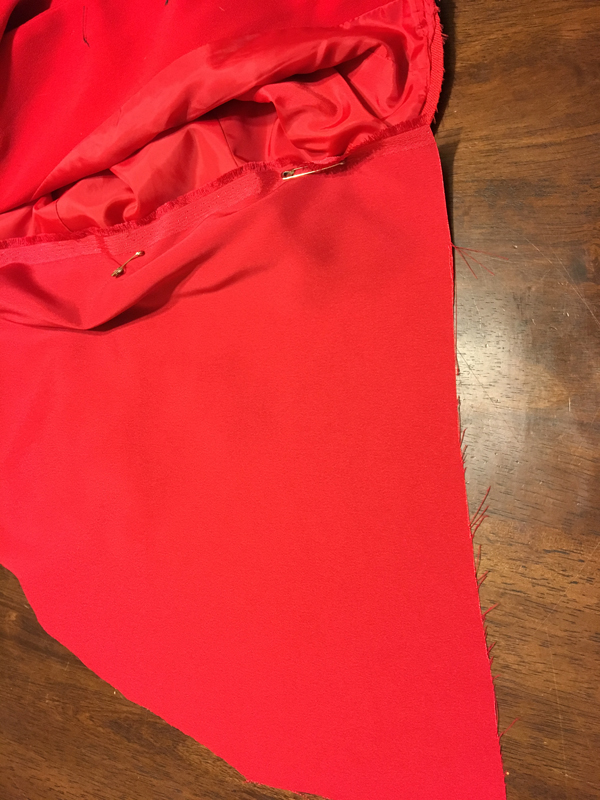 5. Cut the red silk into a tailcoat pattern, then cut the tulle to match. Use hot clue or actual hem tape to hem the edges of the silk.
6. Pair with a red shirt in a similar hue. If you have a pair of red pants and heels, all the better! If not, black will do and I balanced mine with a black necklace.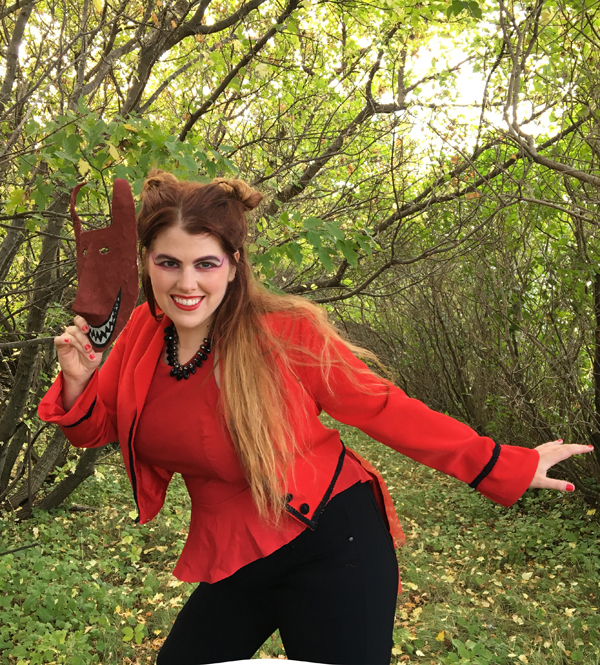 7. Finally, don't forget a pitchfork ($3 at Walmarrt), Lock Mask and Lock Makeup to complete the look.