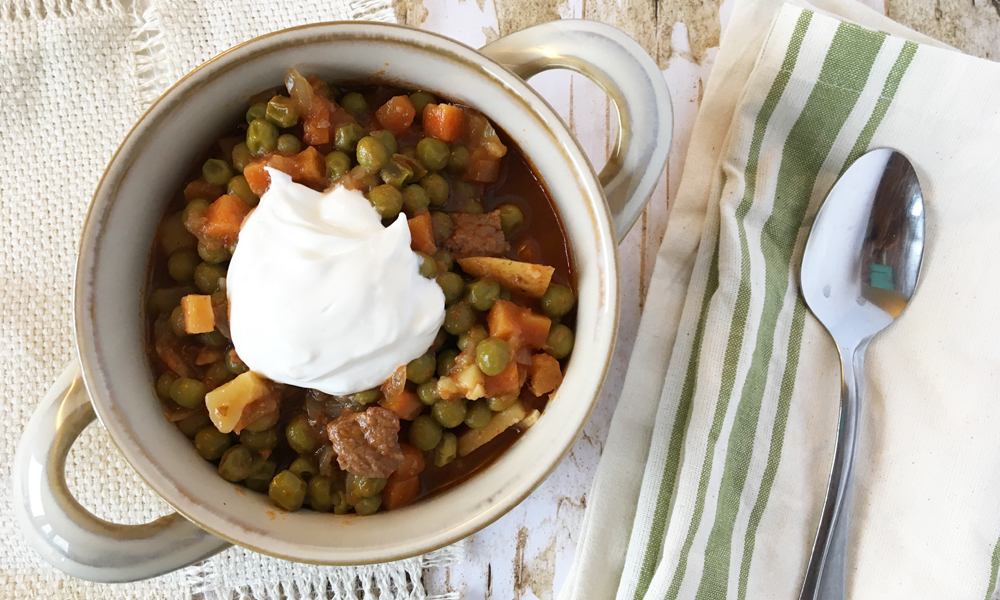 As common with Bosnian food translations, this Bosnian pea stew, called Grasak (pronouced Graw-shack) literally translates to just "Peas." Imagine my confusion when Damir's response to what was for supper was simply "peas." It took a little bit before I realized that he didn't intend to serve me a bowl full of peas for supper… I mean, I know I need to eat more vegetables, but seriously!
This dish is actually a fantastic meal made with stew meat and plenty of other vegetables, not just peas, and is something I try to make every few weeks and is fairly easy, although it takes longer to cook than I was used to… Damir insists it needs to simmer for at least an hour, as I am coming to find most Bosnian meals do. I think this would also be a great crockpot meal, but I would double or triple the water if doing so.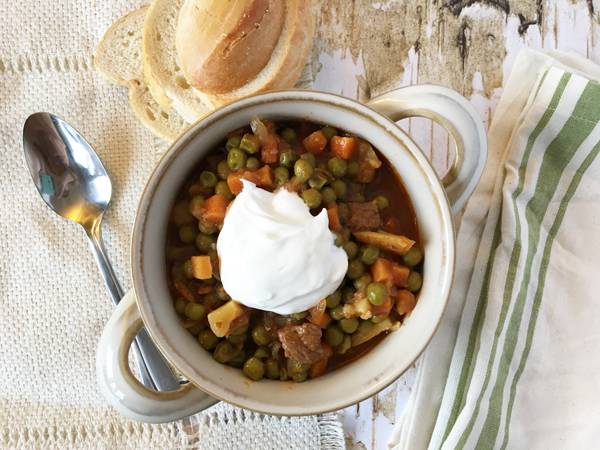 Bosnian Peas: Grasak
You will need:
1/2-1 lb of beef stew meat, sliced into even smaller chunks
1 TBS vegetable oil
1 yellow onion, diced
3-4 cloves of garlic, minced
16 oz bag of frozen diced peas and carrots
8 oz (1/2 bag) of frozen peas
1 large russet potato, peeled and diced (or four small golden potatoes)
8 oz can of tomato sauce
4 cups of water
2 TBS of Vegata (seasoning salt)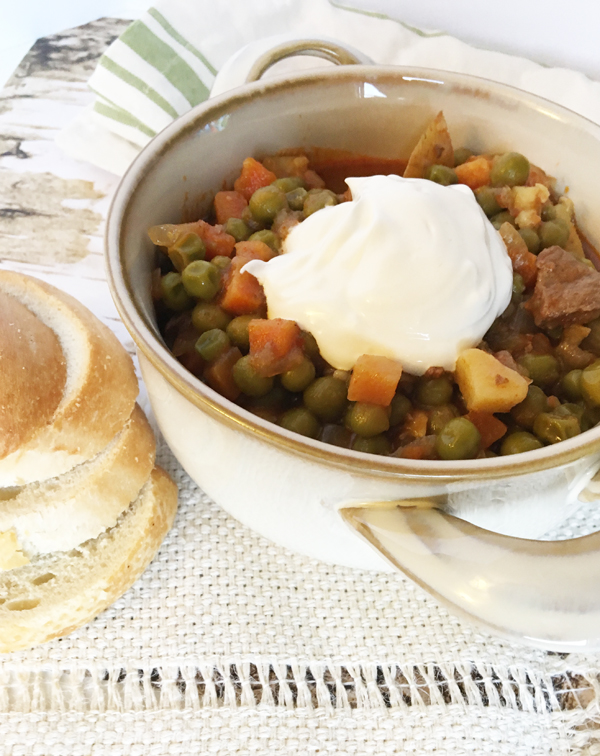 Instructions:
1. Start by browning the meat, onion, and garlic in the bottom of a stock pot with oil. Once browned, add the water, tomato sauce, peas & carrots, and Vegeta to the pot and simmer on low.
2. Check this often. If the water boils down to the top of the peas, add another cup of water. Cook for roughly an hour. If making in a crockpot, cook on low for about 4 hours, and increase water to 8 cups.
3. Serve with sour cream and bread!