It's not a true Mexican celebration without a Margarita! Actually, that is a totally "white girl" thing to say, but ever since getting the best Margarita of my life when in Cancun, I am a huge margarita fan. Plus, these cupcakes were too cute not to try!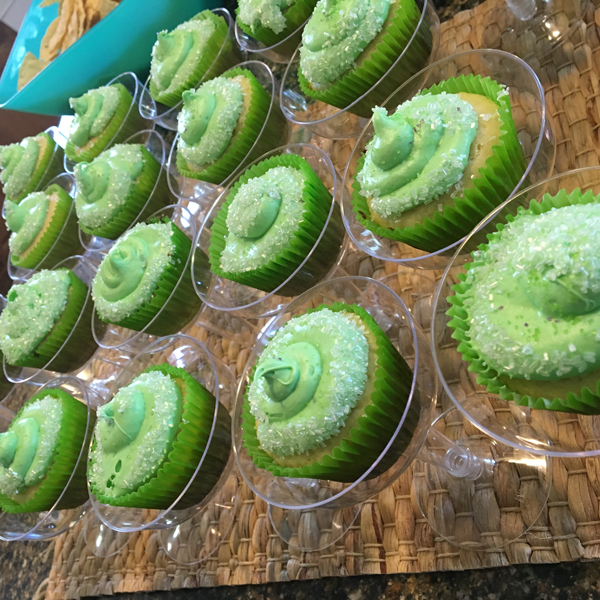 Margarita Cupcakes
You will need:
For the cake
1 box lemon cake, plus ingredients listed on the box.
Lime juice
Green food coloring
green paper cups
For the frosting & decor
1-2 tubs white frosting
1 lime, plus a grater for zesting
Green & yellow food coloring
Large sugar sprinkles
Frosting gun* Not necessary, but highly useful
Plastic margarita glasses (you can find these at most party supply stores).
Instructions:
1. Mix the box cake, but substitute half of the required water with lime juice. (I actually did all of it for lime juice, but my sister said they were way too sour for her. I liked it, but agree the flavor was strong, so go with half of it to be on the safe side).
2. Add green food coloring to batter until it is a light green. Bake in cupcake tin in green cupcake wrappers according to instructions on box.
3. Scrape the frosting into a large bowl and zest 1 lime into the frosting.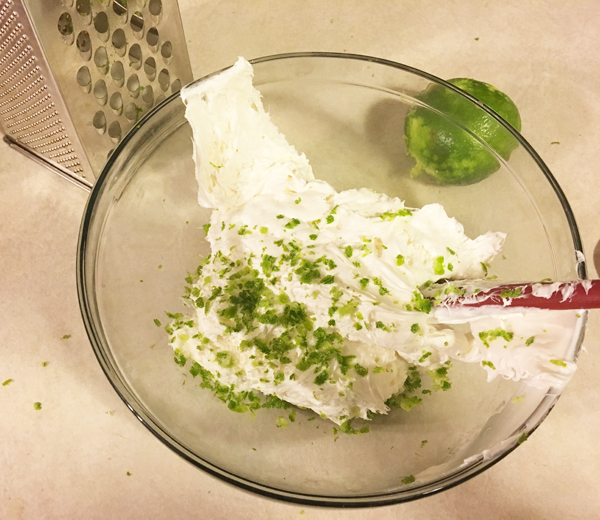 Add green and yellow food coloring until it is a nice, vibrant lime green. I usually added the green and yellow in a 2:1 ratio.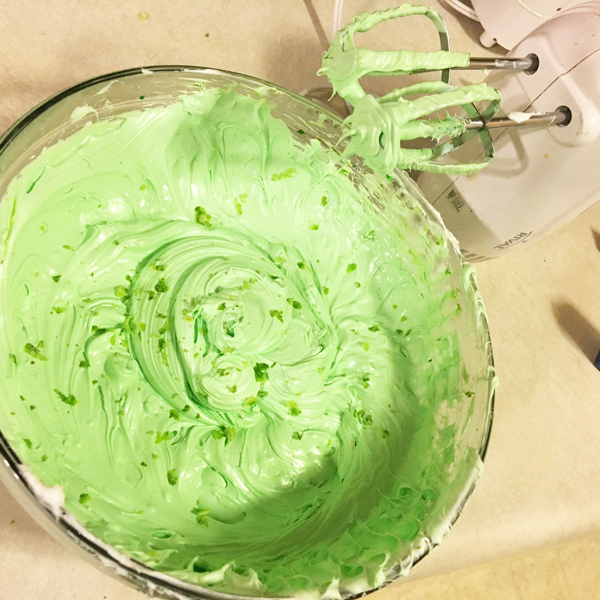 4. Once cupcakes have cooled, use the frosting gun to make a nice swirl on top of the cupcake. If you don't have one, I highly recommend investing… its only $15 at most craft and hobby stores, and it makes frosting a breeze! My only caution is that it is easy to use more frosting than usual, so always buy an extra tub of frosting when using one to make sure you have enough.
5. Roll the outside of the frosting in the large sugar sprinkles to represent the "salted rim" of the margarita.
6. Finally, place each cupcake in it's own margarita glass and serve!