Despite the downpour of rain, I had a wonderful Mother's Day! This year, instead of fighting the crowds or frantically making reservations, we decided to do a homemade brunch together and spend some great, one-on-one quality time.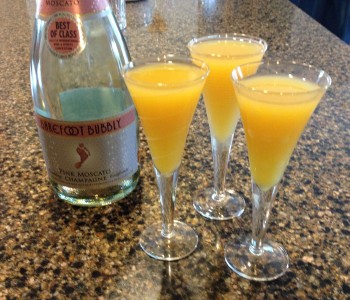 Started the morning off right with mimosas! Yes, the bottle is nearly empty… don't judge…
On the menu for brunch: Maple sausage egg bake, ghost pepper pear jam croissants, and greek yogurt parfaits!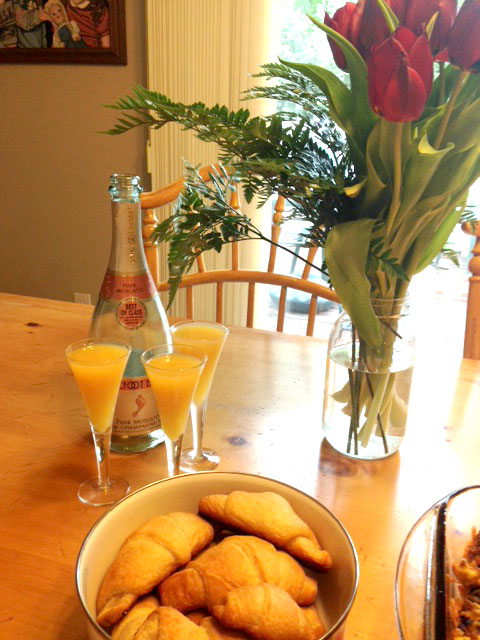 These croissants almost made the subtitle of this post: The pastries that kicked my ass. Seriously! I opened the can of Pillsbury dough, and perhaps it was just that the first one was awkwardly cut, but it just looked ridiculous the first (two or three) times I tried rolling it. I just couldn't make it look right! Thankfully, the rest worked just fine.
These are fantastic with any type of jam, but I love using pepper jams. I filled the croissants with homemade jam I canned  last year using this Ghost Pepper Pear Jam recipie, and it is fantastic for all kinds of breakfast items particularly savory egg bakes or bacon sandwiches.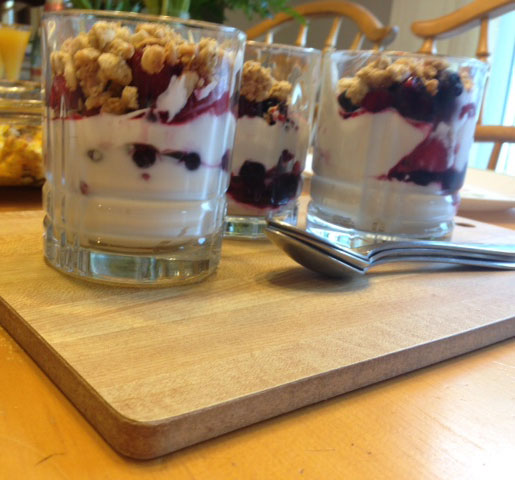 Can anyone eat a parfait without thinking of Donkey from Shrek? "Parfaits gotta be the most delicious thing on the whole damn planet!"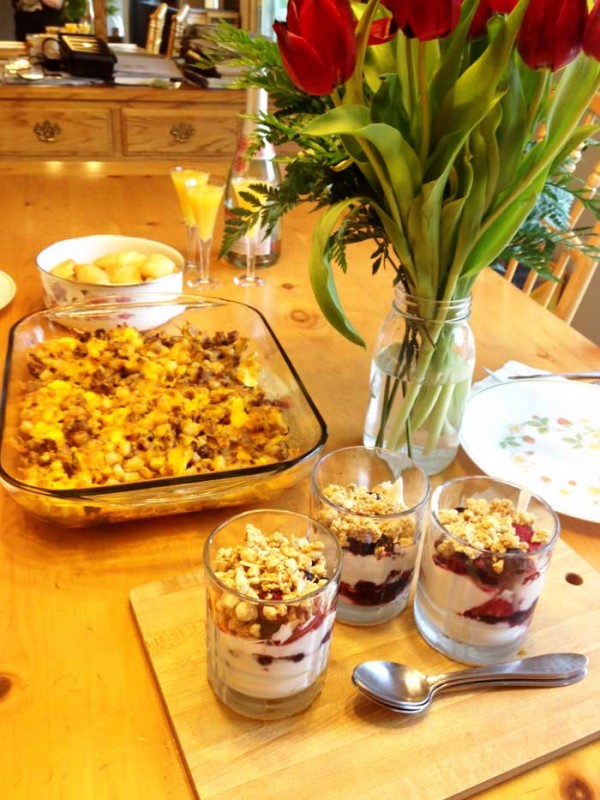 It was great to spend time chatting with my mom on everything from Game of Thrones to just how much she means to me, and how much she has been here for me over the last year. We also had a ton of fun setting up for these photos! Not gunna lie, I'm (obviously) still figuring out how to take decent image with my iPhone until I can spring for a new camera. I'm glad I was able to pull off something worth sharing!
While digging around in mom's cupboards for items to decorate the table, I found these adorable vintage bowls!!! I'm head over heels for them and since mom never uses them, she gave them to me! They actually have a very special and timely meaning for me as well.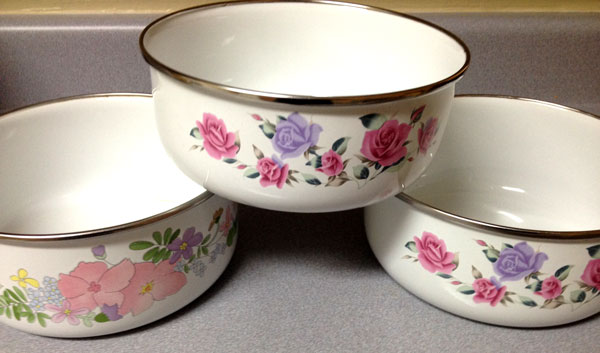 Another Mother
My mom remarried in 2011 to her wonderful husband, David. Four years prior, he has lost his wife, Stacey, to breast cancer. Though I had never met Stacey, and if she had lived I never would have met her, I have heard a lot about this wonderful woman and even was given a glimpse into her personality. When I left my ex and had nowhere to stay, David let me live in his old home in Brookings for 2 months while I finished my degree at SDSU. During these two months, I lived in the house he had shared with Stacey and my two step-brothers. Not a lot had changed, and her decorations and personal touches were all over the house.
Living there brought me peace in a strange way, to get a small snapshot into her personality. A strong and hardworking woman who wasn't afraid to get down and dirty playing softball, Stacey loved delicate and whimsy decor! The house was filled with crystal angel figurines, pressed flowers, and vintage floral touches, and these bowls originally belonged to her. In a time of incredible turmoil and fear in my life, I was comforted by a woman who was no longer here, but whose life continued to make an impact long after she was gone. I love having these beautiful bowls, they remind me of her. I know she isn't any relation to me, but I still feel like she is somehow "family" in a matter of speaking. If I could feel comforted by her having never knowing her, I cannot imagine how much love she had for her family, and they  had for her.
Here is to all of the mothers we have to hold, and have to remember!