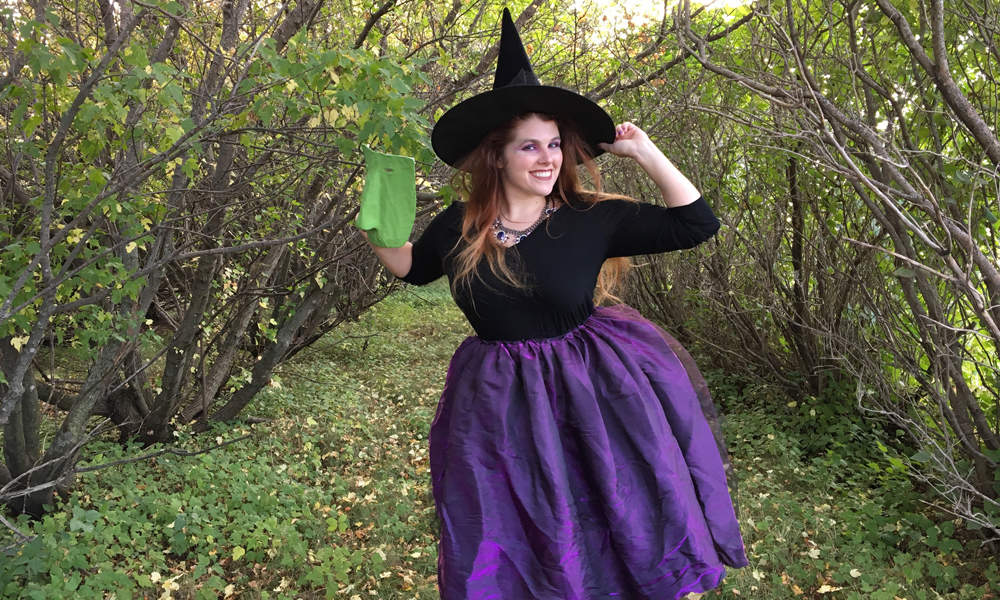 Shock is identified by her purple dress and green mask. Now, if you happened to have a long sleeve purple dress, that's great! In my case, I opted to create just a purple tutu and mask to complete the look.
I've got something, listen now
This one is real good, you'll see
We'II send a present to his door
Upon there'll be a note to read
Now, in the box we'll wait and hide
Until' his curiosity
Entices him to look inside
And then we'll have him
One, two, three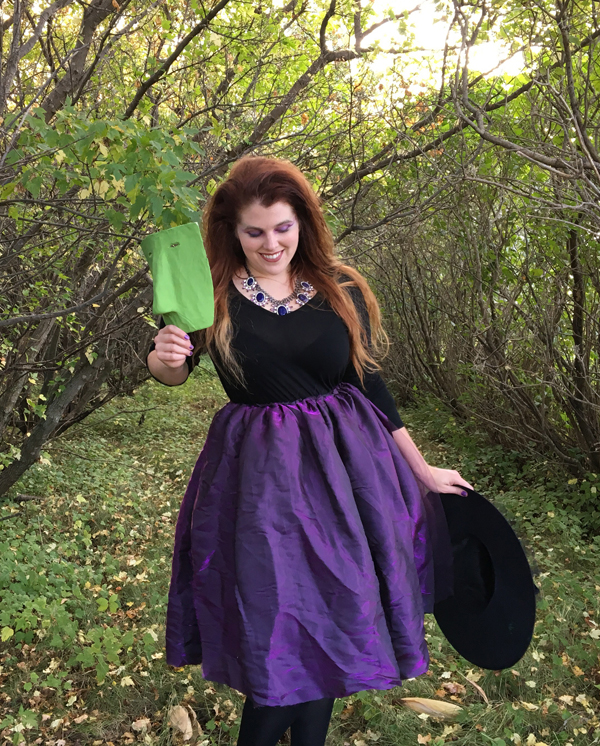 Shock Costume
You will need:
Lock costume (Witch Tutu)
Black Elastic (about 2 – 2.5 feet)
Black tulle (roughly 4-6 yards, depending on how much volume you want.)
Glossy purple fabric (2-3 yards)
Needle and thread
Complete the costume with:
Witch hat ($3 at Walmart)
Lock Mask
Black long sleeve shirt
Purple costume necklace
Black Leggings & heels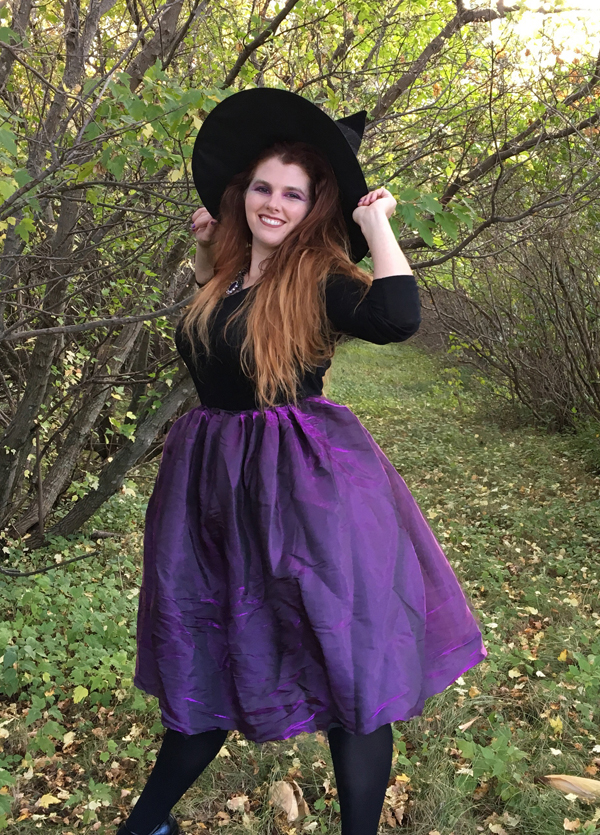 Instructions:
1. Start by measuring out the elastic for your waist and sewing it into a circle. Using the needle and thread, start stitching the tulle to the elastic, working your way around the elastic. The more tulle you add, the more volume your skirt will have.
2. I found this gorgeous purple fabric that has a bit of a green sheen to it in the light. Wrap the purple fabric over the top of the tulle and inside the elastic, then stitch into place.  Overlap the fabric every few inches to give it a pleated look.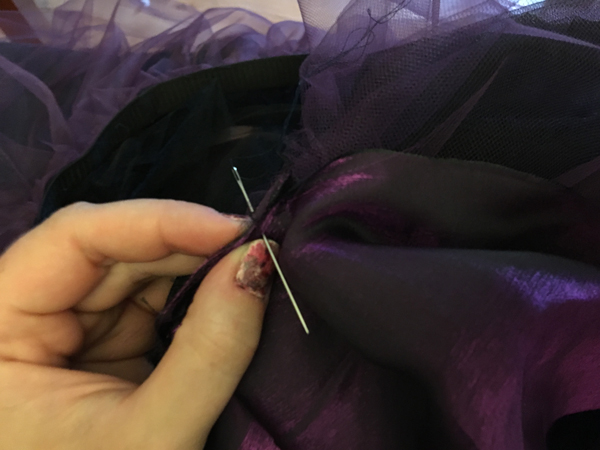 3. Pair this with a long sleeved black t-shirt, purple costume jewelry, black leggings and heels, and Shock's mask to complete the look.