The peach recipes continue! The perfect marriage between my favorite two fruits… Blueberries & Peaches!  Basically a sour cream pound cake, the fruit gives a lighter and airy balance to the heavier cake.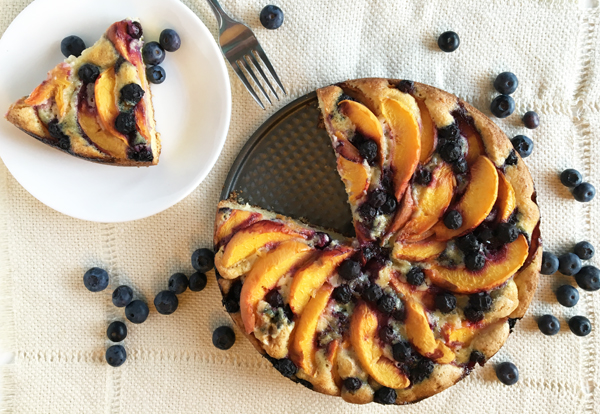 Blueberry Peaches n' Cream Cake
You will need:
1 1/2 cup blueberries
2-3 peaches
1.5 cup flour
1 tsp baking powder
1/2 tsp baking soda
4 Tbs butter, softened
1 cup sugar
1 tsp vanilla
1/2 cup sour cream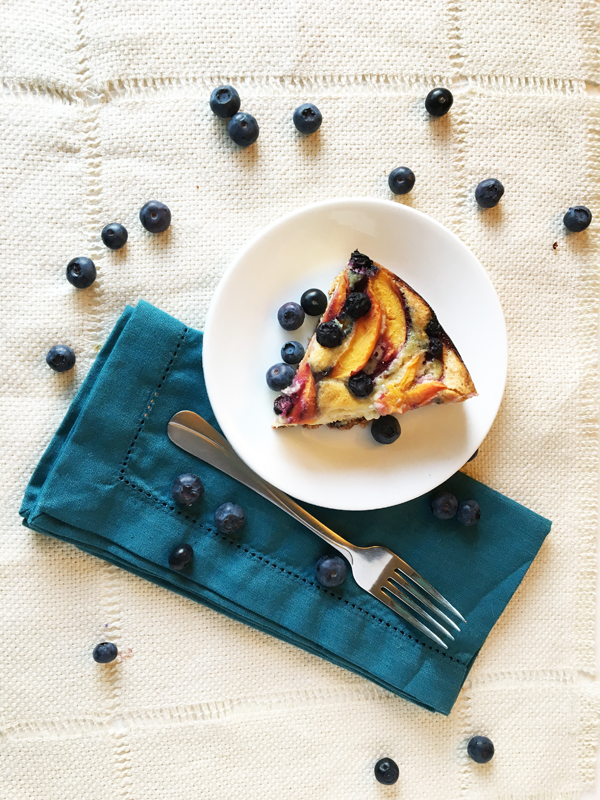 Instructions:
1. Preheat the oven to 350 degrees. In a medium bowl, mix the flour, baking powder, and baking soda and set aside.
2. In a large bowl, mix the butter, sugar, vanilla, and sour cream with an electric mixer until smooth. Gradually add the dry mix from step 1 and beat for 2-3 minutes. Spray a spring-form pan with non-stick spray and pour the batter.
3. Place the sliced peaches on top of the batter and sprinkle on the blueberries.
4. Bake for 45-55 minutes, and allow to cool before releasing the sides of the pan. Enjoy!