To accompany our Christmas meal, I wanted to do something besides the usual sugar cookies and landed on cupcakes in stead. But you know me… I can't just settle for normal cupcakes. I didn't go all the way over the top, just normal Red Velvet box cake with some extra decor.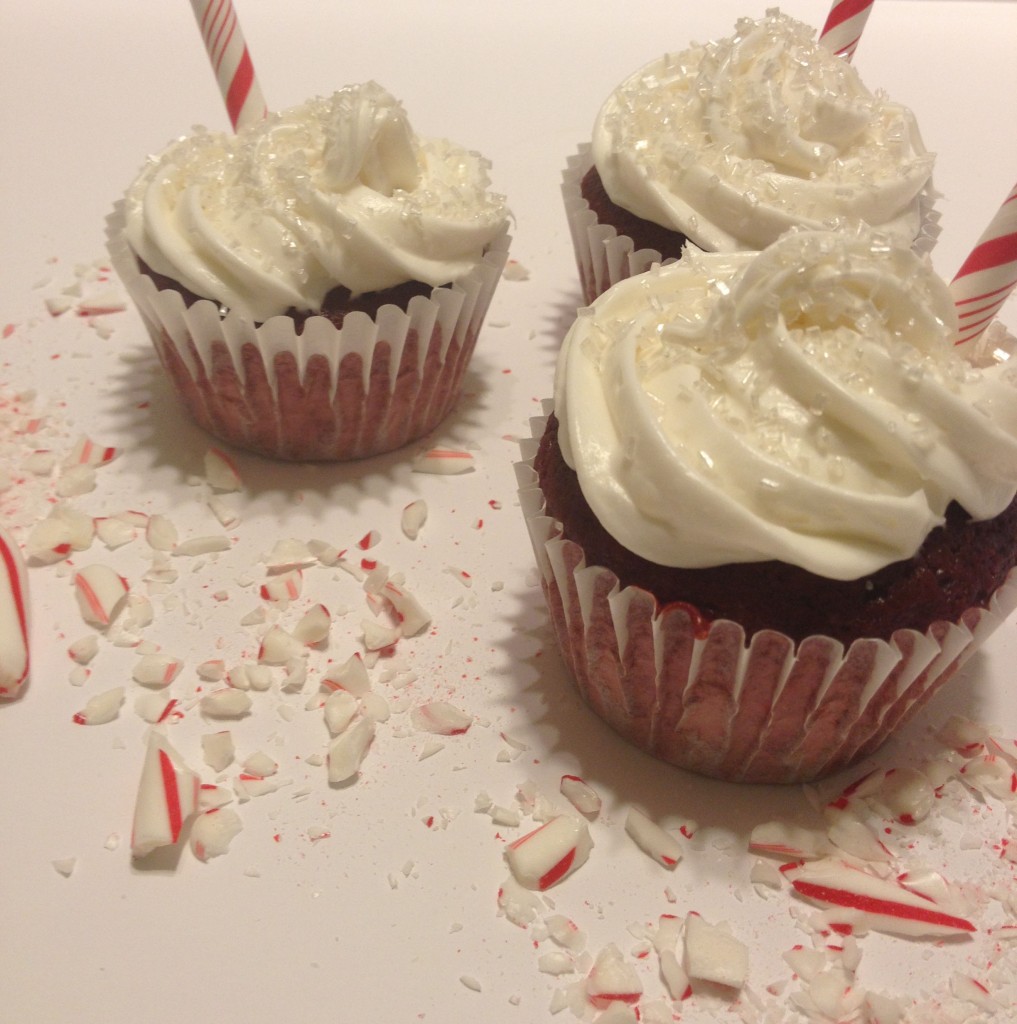 North Pole Cupcakes
You will need:
Red Velvet Cake (plus required box ingredients)
White frosting
Sugar sprinkles
Candy cane or candy cane straws
White or peppermint striped cupcake liners
Instructions:
1. Make cupcakes according to box instructions. If you want to make it a bit healthier, you can substitute applesauce in for oil in a 1:1 ratio. You can also substitute egg whites in for the full eggs, 1/8 cup of whites per full egg required in the recipe.
2. Allow cupcakes to fully cool, then frost using a frosting gun. I've said it 100 times, best investment you will make. It makes frosting a cinch.
3. Sprinkle frosting with sugar sprinkles and garnish with your candy cane!