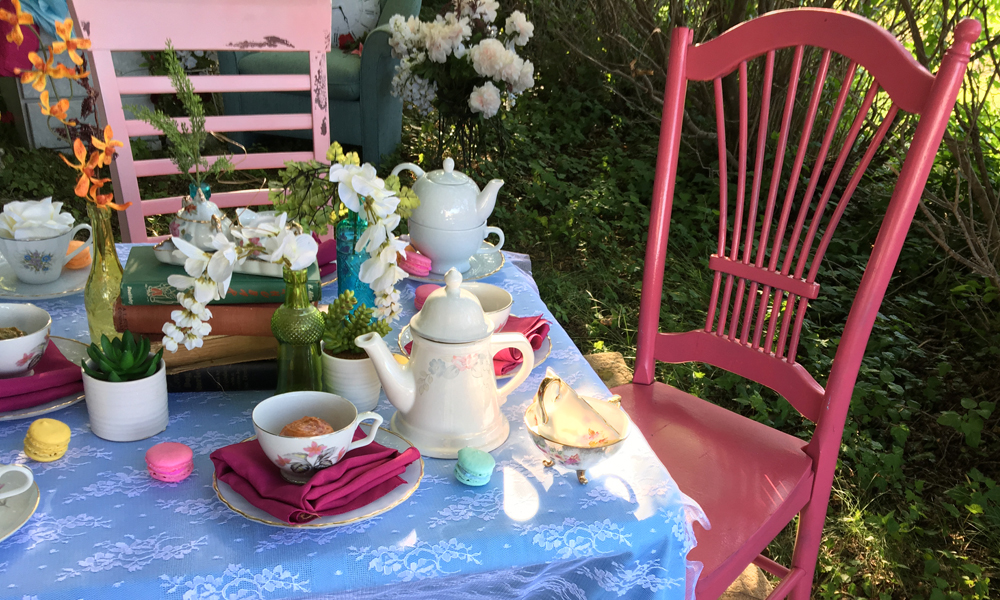 To create my Mad Tea Party setup, I wanted to use a collection of mismatched chairs in brightly colored pastels. It was a great opportunity to breathe some new life into a few chairs that had been sentenced to the curb… and honestly, their mis-matched, imperfect nature made them an even better fit.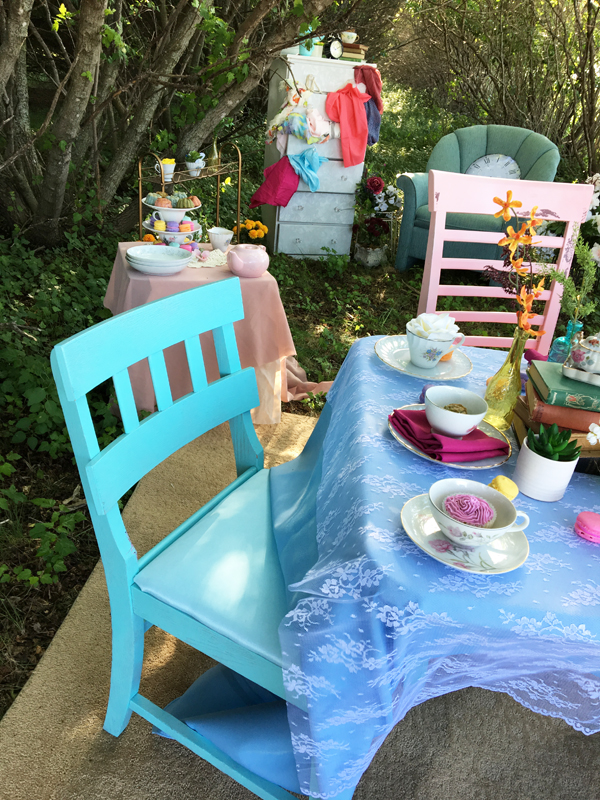 DIY Upcyled Chairs
You will need:
Dishsoap and cleaning rags
Fabric for upholstered seats
Foam batting – if extra padding is needed
Spray paint
sandpaper
flathead screwdriver, or other tool for prying
Screwdriver or drill to remove seat screws
staple gun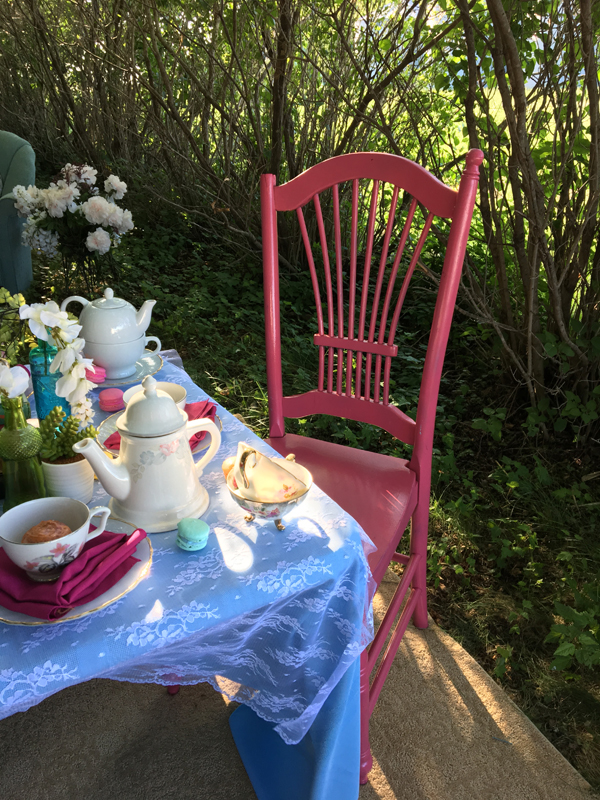 Instructions:
1. First, remove the screws holding the seat into place, and set aside in a small jar or tin so you won't lose anything.
2. Wash the chairs with soap and water to remove all dirt and allow to dry. Sand off any flaking paint and give the whole chair a quick once over. Wipe down with a damp rag.
3. Carefully spray the chairs in your desired colors according to the package instructions.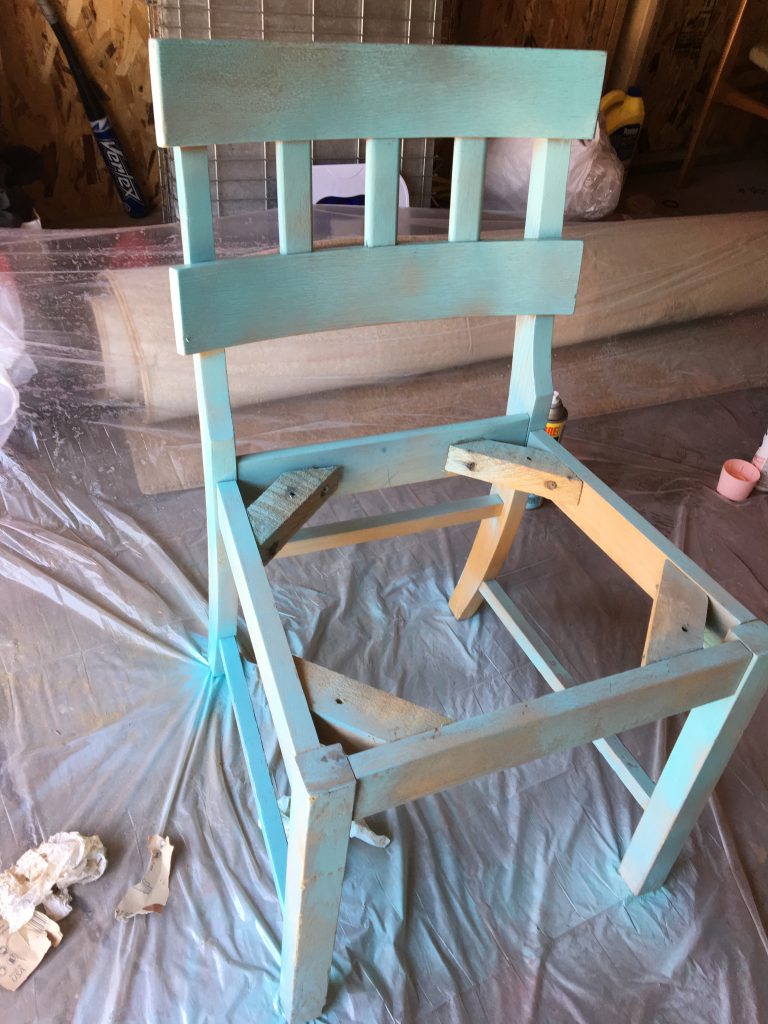 That beautiful blue after just one coat!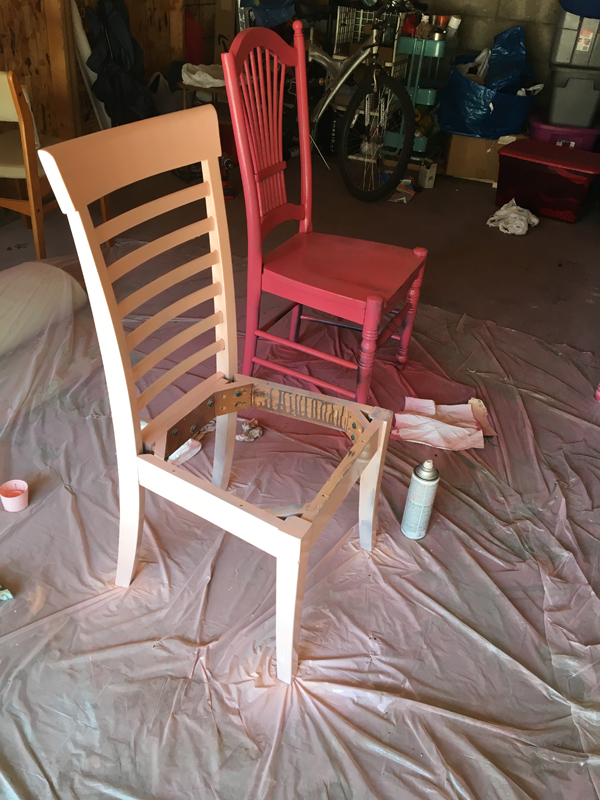 Building up the color on the pink chairs.
Make sure to follow the instructions on the can and check the temperature and humidity outside… too much humidity will cause bubbling, which, in my case ended up not being too bad, as I just sanded off the bubbles and left the wood underneath bare.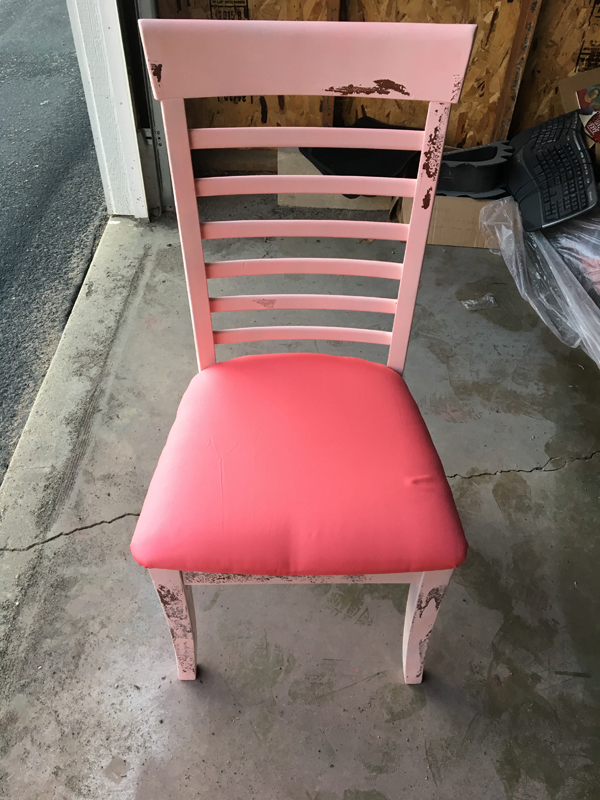 4. To re-upholster the seats, use a pliers/screwdriver to pry up the existing staples, ad peel off the previous fabric. Place your seat face down over your new fabric and cut around it so that you leave about 2-3 inches, enough to wrap around the seat to the underside.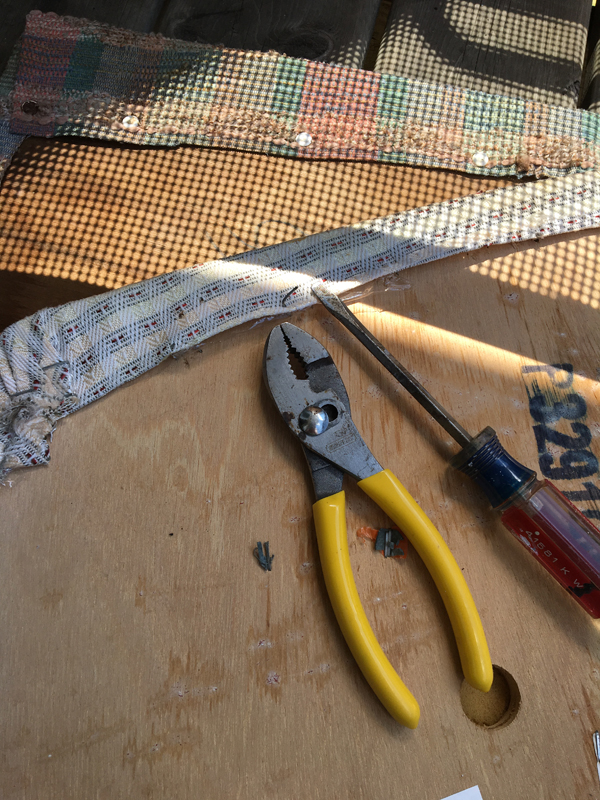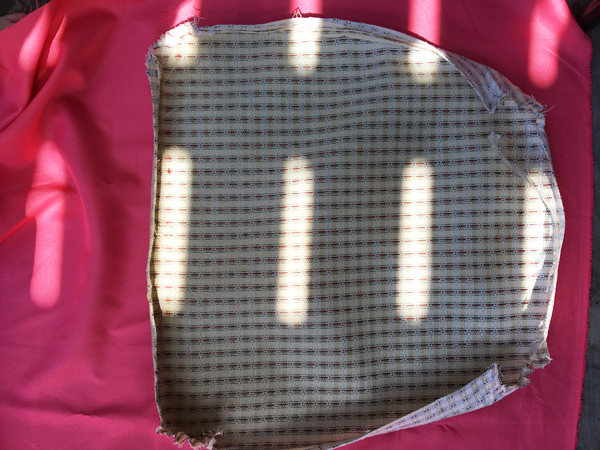 5. First, pull up the center of the front of the seat, and pull the fabric tight, then staple. Put 2 or 3 more staples in the front, then continue around the seat, placing about 3 staples per side. Then, go back in and pinch the fabric in between each staple so that it is taught, and place another staple.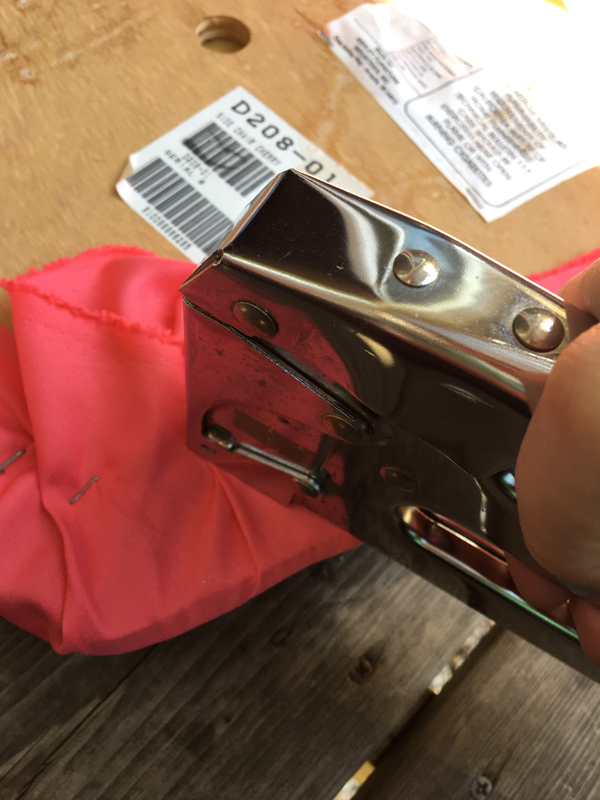 6. Finally, pull the corners tight, then staple fabric down. Trim away extra fabric so it won't hang down.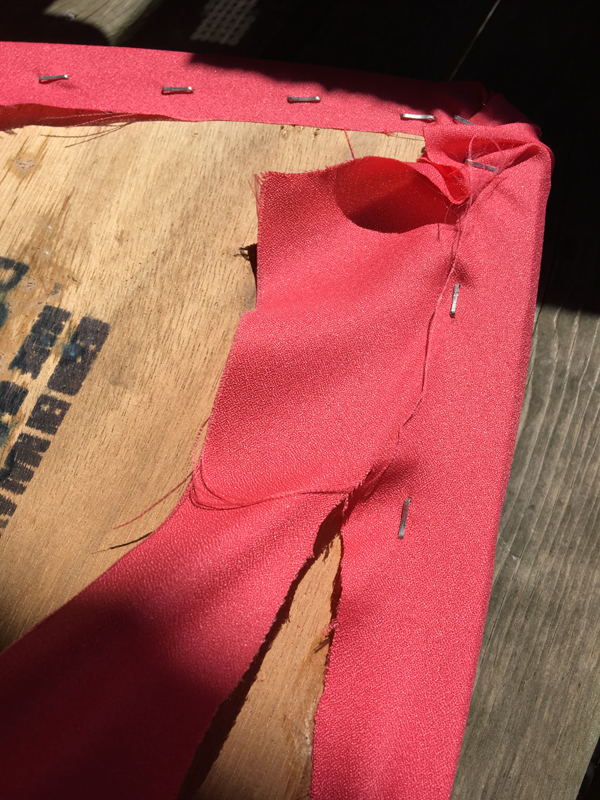 7. Re-assemble your chairs, and get ready for tea!