South Dakota actually has an abundance of great wineries, but Calico Skies is quickly becoming my favorite. Just 25 miles south of Sioux Falls, this winery boasts not only fantastic wines from their own grapes, but an incredible view to boot! Best yet, wine tastings are free, and you are welcomed to bring your own snacks! They do have cheeses and crackers available for purchase if you leave yours at home.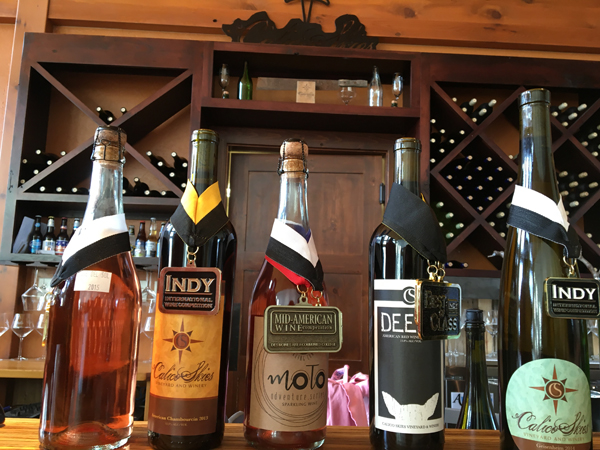 The Wines
We started by doing a tasting. Personally, I'm a fan of sweeter wines and was able to sample EVERY sweet wine at no cost. While they really all were incredible wines, here were my favorites: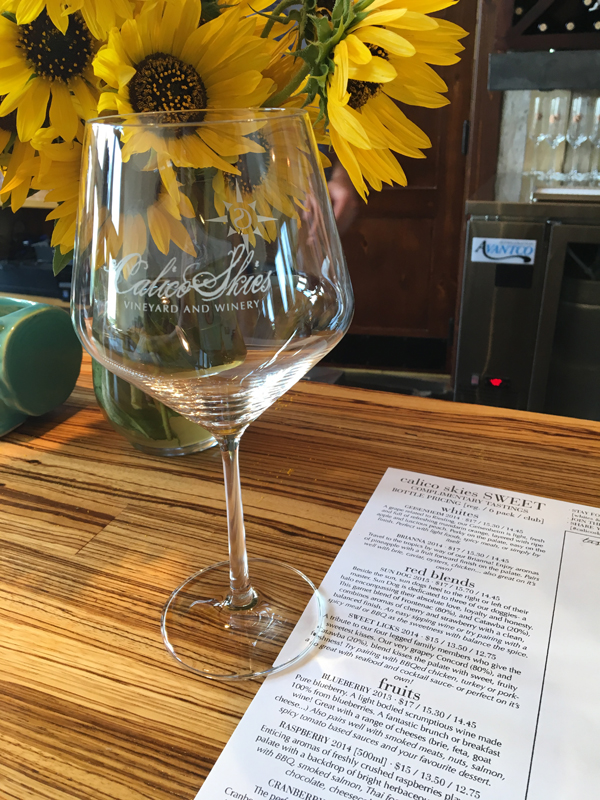 White: Brianna
This wine was not only delightfully fruity, but had a pineapple aroma that was sweet and refreshing.
Red Blends: Sun Dog & Sweet Licks
I honestly couldn't decide which one I loved more. The Sun Dog had a warm, rich body with a fruity finish. The Sweet Licks is best described as "Adult Fruit Juice," as it is made with concord grapes, but has the maturity of an exceptional wine. Both were fantastic… need not mention the fact that both are named as a tribute to their four legged family members!
Fruit: Cranberry
I'm going to have to get a case of this around the holidays. It was a beautiful balance of sweet and tart and it made me far less sad that winter is on the horizon… This wine will absolutely be making an appearance on the blog in a future post.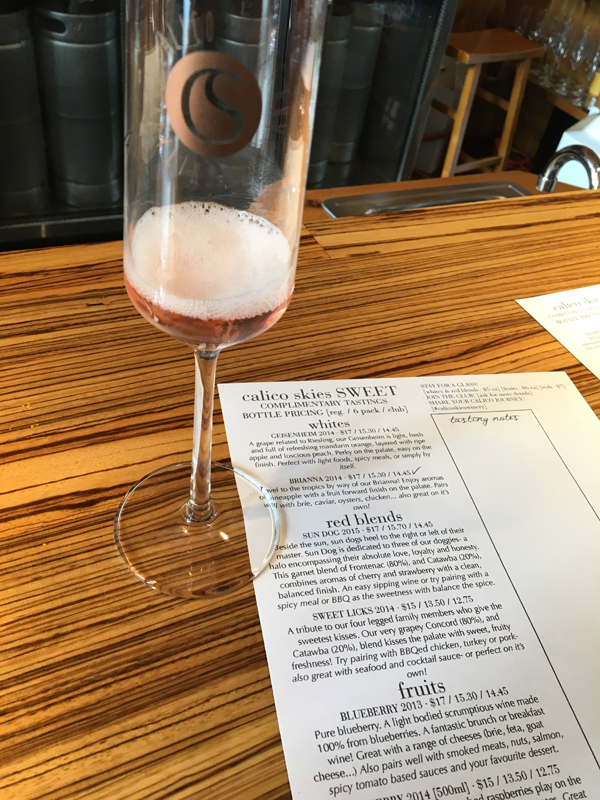 The Afternoon
Calico Skies has live music on Sundays in the summer, and we selected a bottle of their sparkling wine, Moto to accompany our spread. My latest addiction is Black Pepper Triscuts and spicy cheese… but we also ended up with sweet potato chips, blueberry cheese, and chocolate!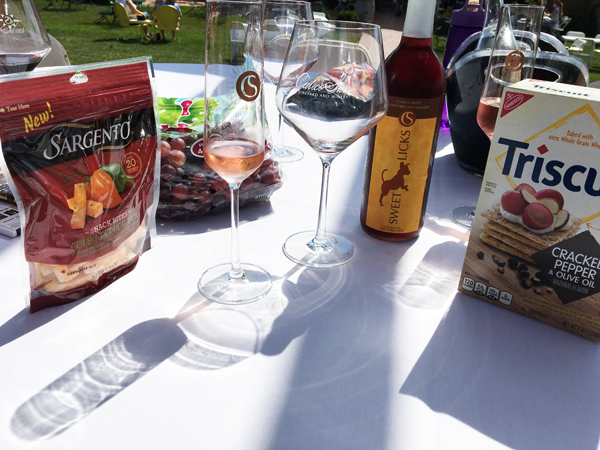 We made the wine last the afternoon as we caught up, and each bought a bottle to bring home. I purchased the Sweet Licks, which didn't make it a week before it was finished. All I have to say is that I may see a wine subscription to Calico Skies in my very near future.