As much as I love watermelon, I don't feel it necessarily belongs on a fruit pizza. That said, it doesn't mean I can't fake it! When Damir fell for my Patriotic Fruit Pizza, I wanted to try a different design with the second one. The recipe is essentially the same but the results, while different, are just as delicious.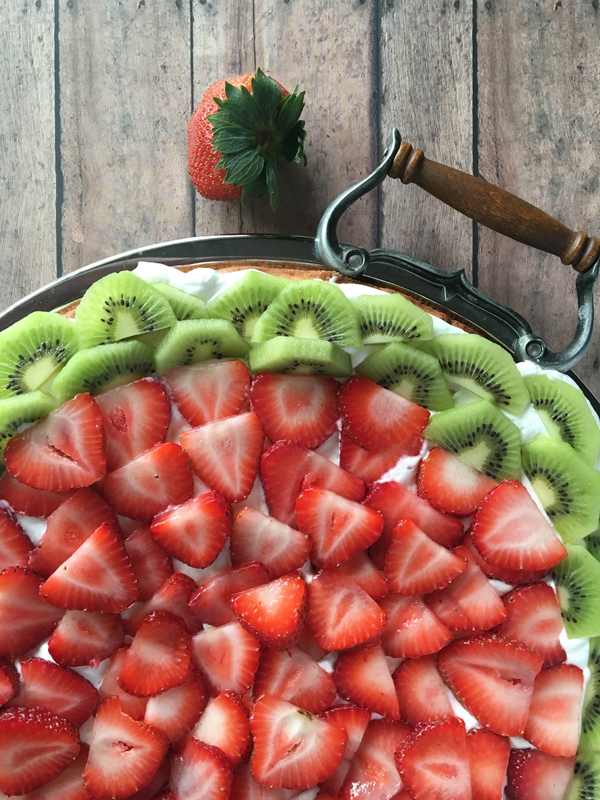 "Watermelon" Fruit Pizza
You will need:
Crust
1 cup butter, softened
1 1/2 cup powdered sugar
1 egg
2 tsp vanilla
2 3/4 cup flour
2 tsp baking powder
1 tsp salt
1 TBS white granulated sugar
Toppings
2-3 cups whipped cream
Strawberries and peeled kiwi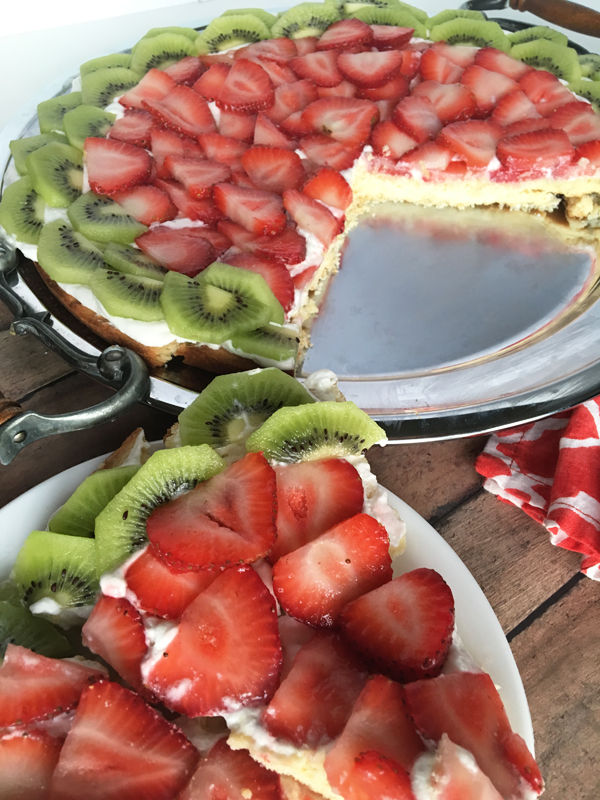 Instructions:
1. Preheat oven to 400 degrees. Use an electric mixer to beat the butter, powdered sugar, egg, and vanilla. Add the flour, baking powder, and salt and beat until combined.
2. Spray a pizza pan or cookie sheet in the shape you want your fruit pizza, and gently press the dough into the pan so it is roughly 1/4 inch thick. You can make the dough in this recipe stretch for two smaller pans if you are looking to feed more people, just press the dough a bit thinner.
3. Bake for 10-15 or so minutes, but continue to check after 10 as each oven cooks slightly different. You want it to be cooked through the center without burning the outside of the cookie. A gentle golden brown around the outside is perfect. As soon as you take it out of the oven, sprinkle top of cookie crust with the granulated sugar.
4. Allow crust to cool completely. I often will make the crust the night before just so I don't have to worry about it. Once cool, spread your whipped cream on top of the cookie. To achieve the look, slice the strawberries into thin slices and removing the outside hull (great for snacking). Slice the kiwi, and half each slice. Arrange with the Kiwi around the edge and fill in the rest with the strawberry slices.