"My Milkshakes bring all the boys to the yard"… but in many small towns, at least in the Midwest… its the Avalanches bringing in the crowds. I love ice cream. It is by far my favorite sweet much to the detriment of my waistline, but as much as I enjoy it, there simply is no comparison between the chains (DQ, Culvers, etc.) and those little small town shops that pop up every summer. While some get creative with their naming, a good number go with the term Avalanche for what is also known as a "blizzard".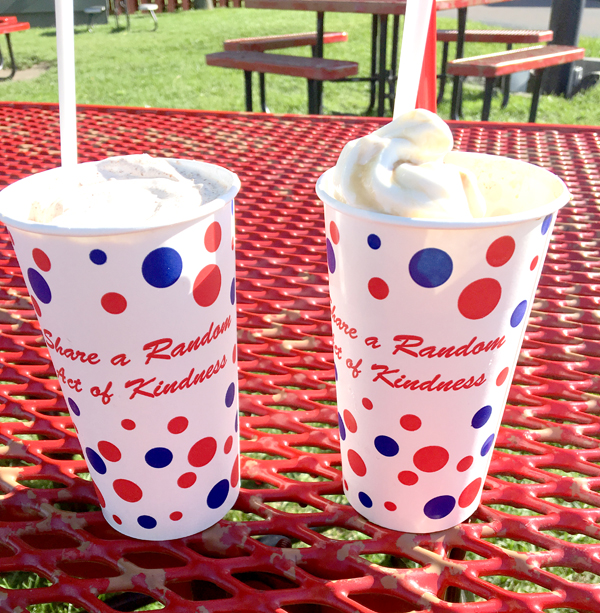 S'mores Avalance and Rootbeer Float… two of my favorites. Also try: Cherry Cheesecake or Bananas Foster Avalanche.
I also know I am not the only one, as in every town I have lived in there seems to be a cult following of the summer ice cream shop. People will eagerly anticipate it's opening each spring and lament the closing in the fall. In Sioux Falls, this particular shop is the B&G Milkyway. I particularly love the setup of these small shops… with no indoor seating it encourages you to sit outside, without air conditioning, and lavishing in the heat.
I find it amusing that this interior could be any of the 5 small-town joints I have been too. All so similar!
There is nothing quite like getting an avalanche on a hot summer day, and being outside to enjoy it.