I'm a huge fan of puppy chow, and love finding new variations of it. I thought I had hit the jackpot with my Peppermint Puppy Chow last Christmas, but believe I have found my new favorite here… its something with the cinnamon, just addicting!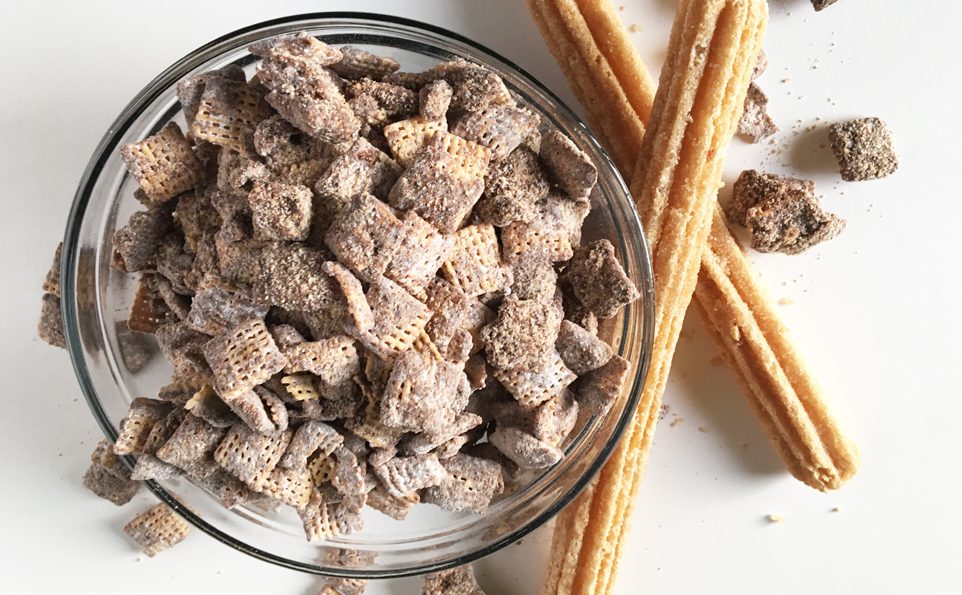 Chocolate Churro Puppy Chow
You will need:
1 box Chex cereal (about 10-11 cups)
1 bag of semi-sweet chocolate chips
4 TBS butter
1 1/4 cup powdered sugar
1/2 cup brown sugar
1/4 cup white sugar
1/5 TBS cinnamon
Large paper bag or large bowl with lid for shaking.
Instructions:
1. Prep by having the Chex cereal already poured into a large bowl, and add all of the powdered ingredients (powdered sugar, brown sugar, white sugar, and cinnamon) mixed and in the paper bag ready to go.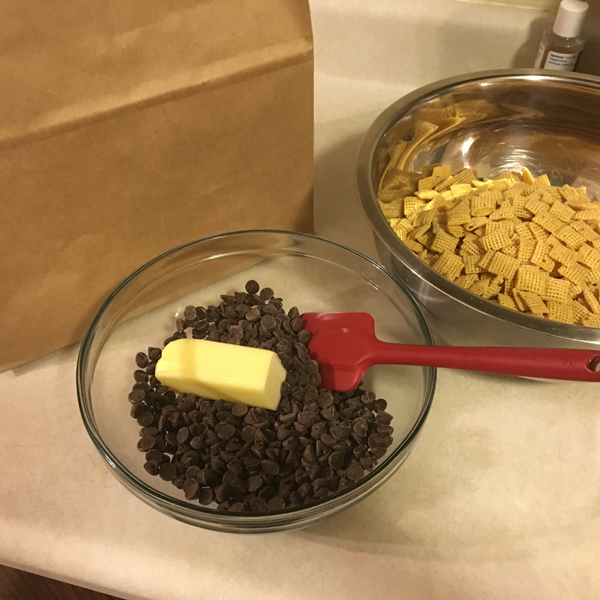 2. Using a microwave safe bowl, melt the chocolate and butter by microwaving for 20 second intervals and stirring in between each until completely melted.
3. Pour the melted chocolate over the cereal and mix so that all pieces are covered evenly.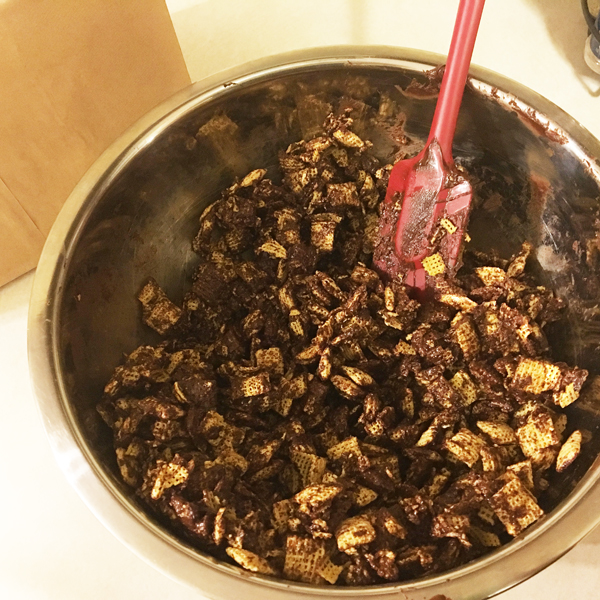 4. Quickly scrape the chocolate covered Chex into the bag, roll the top, and shake vigorously to get the cereal nice and coated with the sugar powder.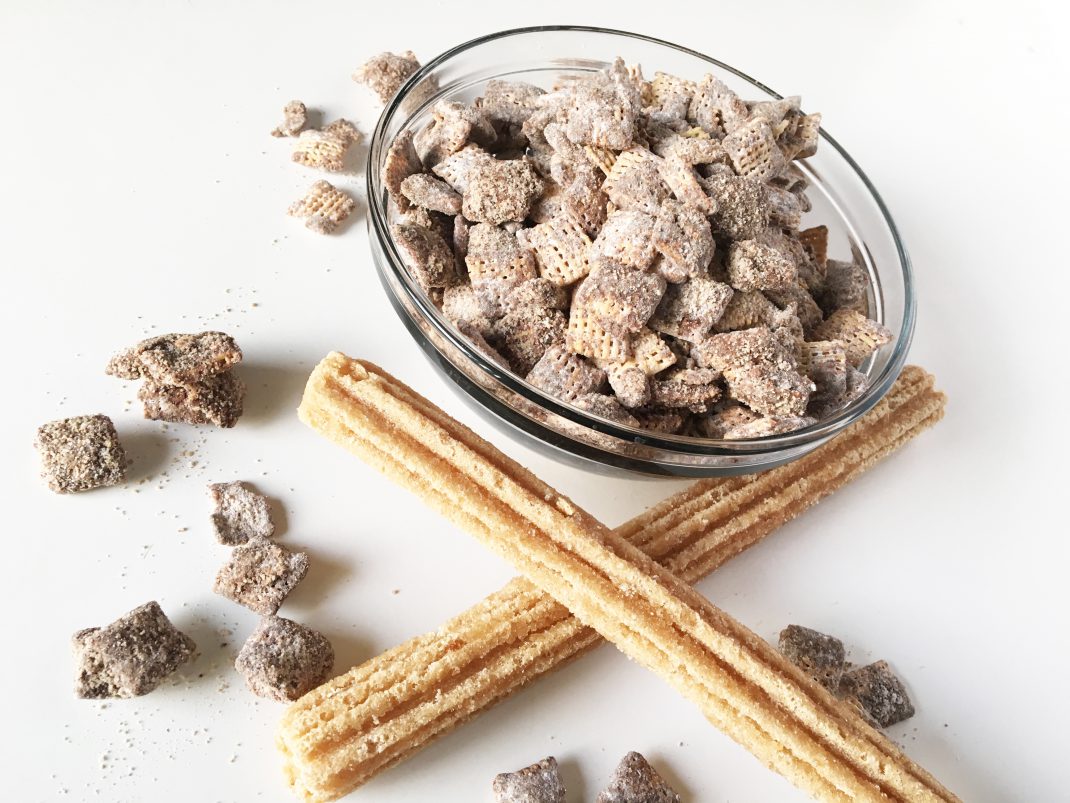 Enjoy!