Something exciting in my neck of the woods recently is my little brother's upcoming wedding… in just 2 weeks!!! As a bridesmaid and soon to be sister of the bride, I threw a bridal shower the weekend of May 7th, and since Carrie, the bride, loves Mexican food, we agreed on shaking up the traditional shower decor for a Cinco De Mayo theme!
Cinco De Mayo Party
One of the major benefits of doing a Cinco de Mayo party is the food choices were perfect for a party where you are not sure what the guest attendance will be. While we certainly sent out formal invites and asked for an RSVP, there were a LOT of unknowns, and this theme worked perfectly. Serving chips & dips allowed us to only open food as needed for guests, and while we had plenty of the Churro Puppy Chow made, and extra Margarita Cupcakes, both were easy to send home with guests with cute doggie bags.
I also realize now that I am incredibly camera shy with some of my posts. Guests began to arrive before we had gotten everything set up, and I was a bit timid with my photo taking… resulting in a couple of rushed photos. I'm not a huge fan of being "that person" who takes selfies at attractions or goes boldly around town taking carefully posed Instagram photos or doing outfit shots. I hate to think that I am still that self conscious, but its the truth. Something to work on I guess.
Decor
Just a little bit of decoration goes a long way, and tissue paper flowers are incredibly easy to make and very inexpensive when you make them yourself.
Corona "Vases"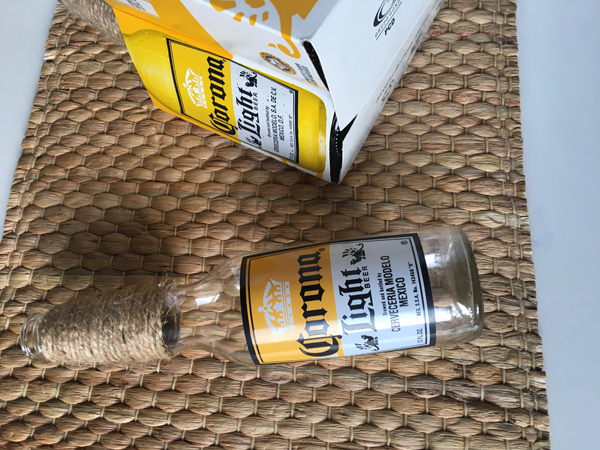 Paper Flowers

Food
In addition to chips, salsa, and dip, we also served margarita cupcakes and chocolate churro puppy chow, which is probably the best puppy chow I have ever made!
Margarita Cupcakes
Chocolate Churro Puppy Chow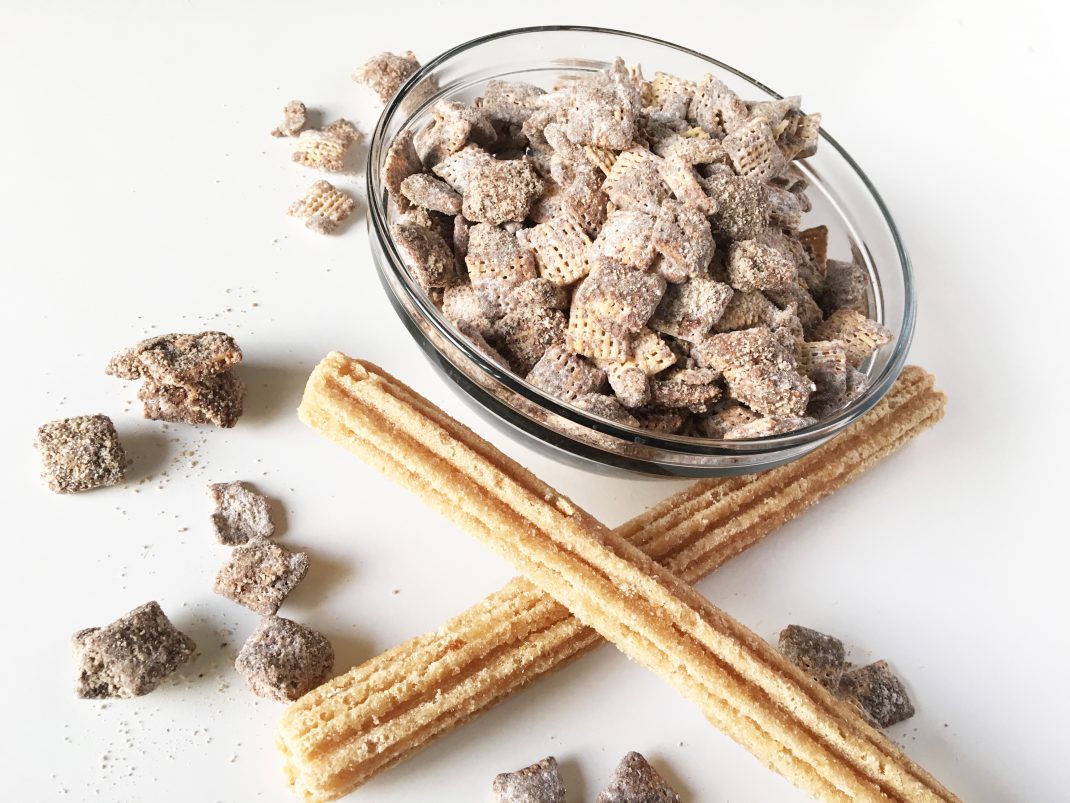 Bridal Shower Games
With grandparents and aunts present, it is best to stick with appropriate party games, and it only takes a handful of games before the gift opening. Its also fun to have gifts for the winners of each game, and Target's "Bullseye's Playground" has some awesome options for just $1, such as stationary or other fun items.
Don't Say Bride

This is a fun game to start with to break the ice. The concept is that everyone gets a ring when they arrive, and saying "bride" loses you your ring to whoever calls you on it. The person with the most rings at the end wins! I loved the handouts for the game, and I re-created it without any names on it, and have it here for you to download!
What's In Your Purse?

A bridal shower classic, this is a great game to start with, as it gets everyone digging into their purses and discussing how they never put anything in their purse, and how others put everything! Not surprised my mom cleaned house on this one. I also re-created this game without any bride specific names for download as well! Color is the coral from Carrie's wedding colors.
For more games, I highly recommend checking out this post from Beau-Coup. While I didn't use all of them, I did do the "ask the bride" and "Pass the Presents". Whatever games you choose to play, just remember to have fun!