I can't tell you how many times I have wanted to completely change out the light fixtures in my apartment… but I just couldn't justify the cost, even though I could take them with my to a new apartment and I'm not planning on leaving this one for at least another year. The fact still remained… these were just not cutting it.
So, in an effort to brighten up my sad, dingy, dark galley kitchen, I went to work on making my existing lights work for me. I have so many great ideas of what I could get to make my apartment that much better… I have great DIY ideas that would be great on this blog. But sometimes I have to realize… this blog is just a hobby. Yeah, I know you can make money on it. I love the idea of being able to support myself! Sometimes, however, I just have to reign myself in. Who knows… maybe you will see one of those tutorials on here soon! But at least these make me hate the existing fixtures that much less.
What I Would Love
First… here is what I would LOVE to have instead of a boring fan. My desired style is more contemporary or modern… but when your last 4 living spaces have been beige… rustic goes a lot further, and at this point, matches a lot of my existing furniture. Go with what is going to work best for you, especially if you are on a budget.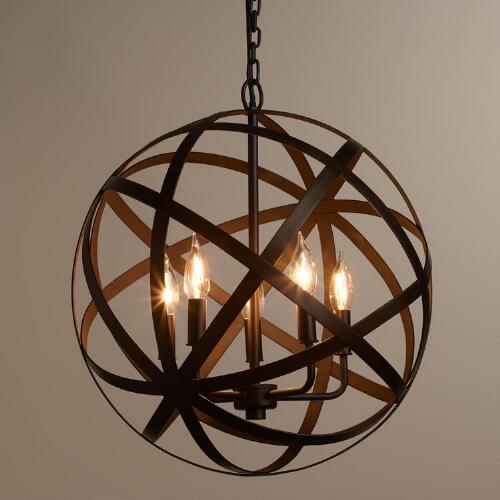 Metal Orb Chandelier | World Market
Most recently, I have been obsessed with these orb chandeliers… and I would love to take a stab at making one myself! I just don't think this one would be bright enough for my already dim North-facing apartment.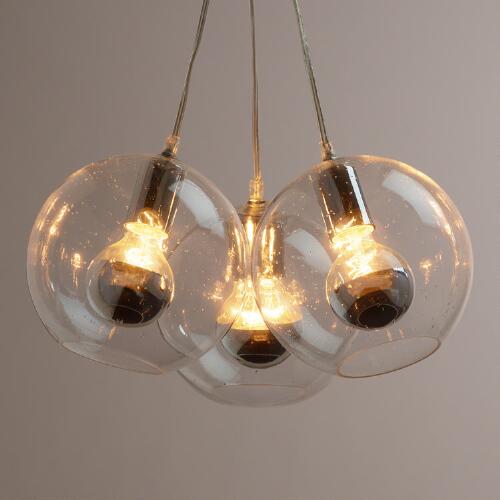 Seeded Glass Cluster Pendant | World Market
I also would love something like these, these pendants are adorable! Still, not enough light.
Kitchen Sink Light Update
There was a dirty, ancient light above the sink, and while I wanted to replace the fixture completely (Damir is an electrician, it would be a piece of cake), I settled for giving it a facelift instead. First things first… wash it! While your light fixtures usually look fine to the naked eye, most rental companies never clean it. Sometimes, you are lucky if they clean the bugs out of them prior to you moving in. In this case, I was pretty impressed with what just a little bit of scrubbing will do.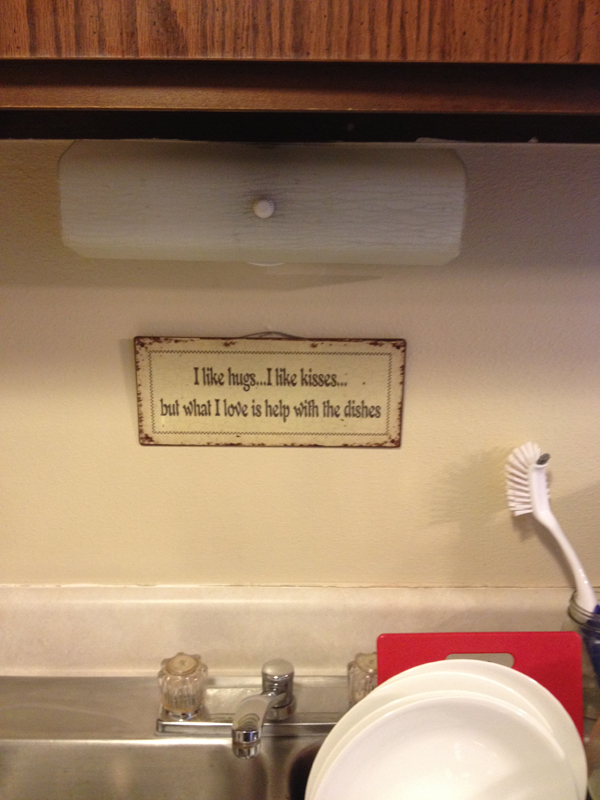 Most people may never notice… but it just looks sad.
Once it dried, I used a red washi tape to give the kitchen a little "pop" of color that is completely temporary and easily removed when we move out. Not the fanciest looking thing, but let's be honest, this is not a showplace kitchen. It actually fit in quite nicely with the rest of my red kitchen decor.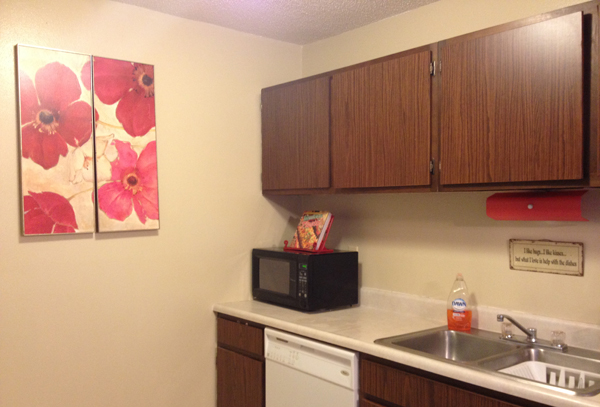 Dining Room
I say dining room like it is another room… actually its the small space that is an extension of the kitchen, and the primary light for the rest of the living room. I really, really, really wanted to replace this with a chandelier, but in addition to the unnecessary cost, I needed to find one bright enough for the entire room. That, and while Damir is a great sport with a lot of my decor choices… I feel like this one would be pushing it. It's best to put things up and have him give me the look than ask for his active participation.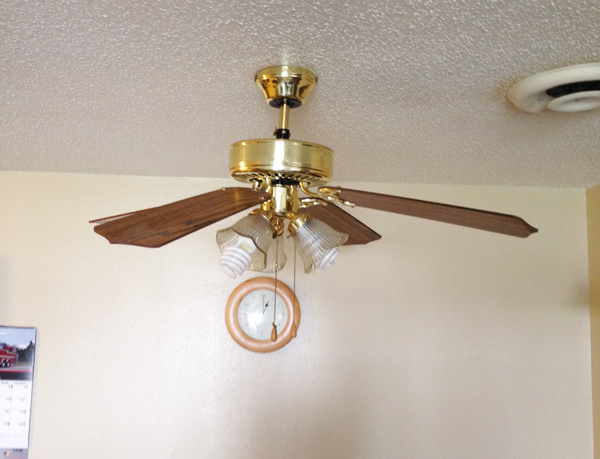 This is how the fan started out… pretty sad and droopy. Poor thing. Pretty sure no one had tightened the bolts on the blades for ages. Its actually a really quick fix for these fans, just a regular Philips screw driver does the trick. Don't forget to dust and/or scrub the blades as well.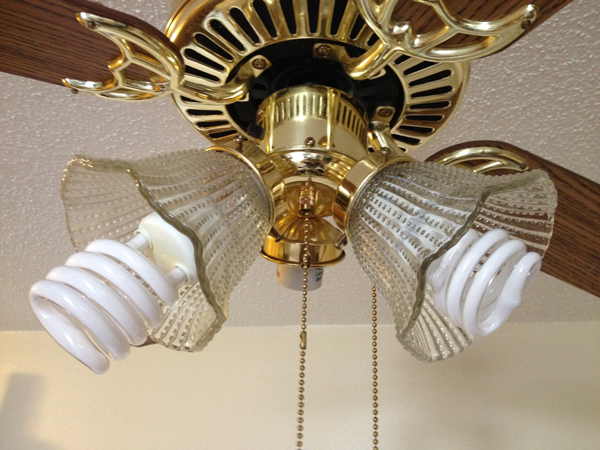 Then, take off the glass globes and give them a thorough scrub. You can see what a huge difference it makes! The dust just makes them dingy over time.
Even though the visual differences were slight, I feel a lot better about both of these knowing they are nice and clean!