So remember when I said that I wanted to keep an eye on my DIY focus? Well, this is one I'm actually really excited about!
Wayyyyy back in August, Kayla at The Dainty Squid shared this incredible moon chart in her Friday Favorites, but when I went to purchase it, it had sold out and I was beyond disappointed. I loved it so much, I just couldn't give up on it! (By the way, months later they actually do have them for sale again… check it out here!) The whole "school house pull down chart" charm wins me over every time I look at it! The best part is you can substitute any type of poster in this DIY and make it your very own.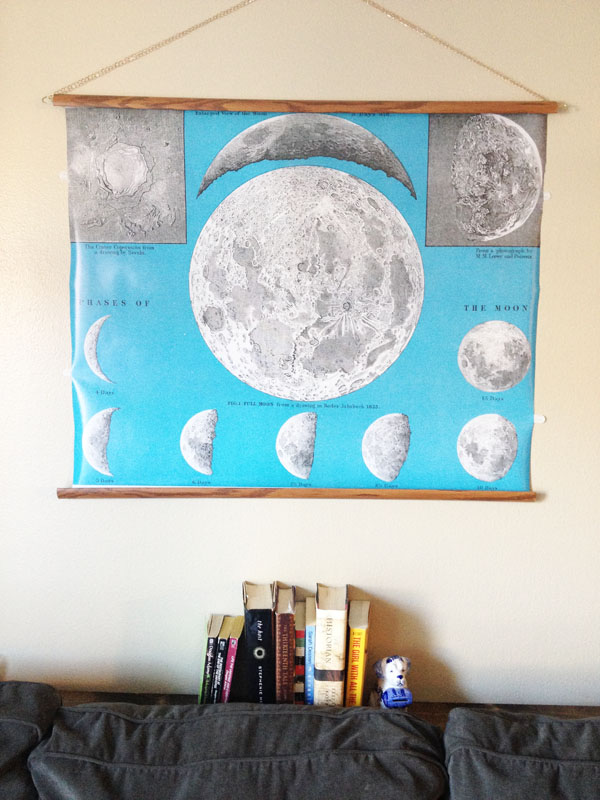 Moon Chart Artwork DIY
You Will Need:
Your moon chart (or other) poster. Any size you like! Mine was

42×32 in from Zazzle

.
Wood trim, double the width of your poster plus a little overhang on each side.
Hand saw
Drill
2 Eyehooks
1-2 feet of chain links. I purchased mine in the jewelry section of Hobby Lobby.
Staple gun or hot glue gun
Instructions:
1. Start by measuring the width of your poster and add about .5 to 1 inch for each side. Cut your wood trim into two matching pieces at this length.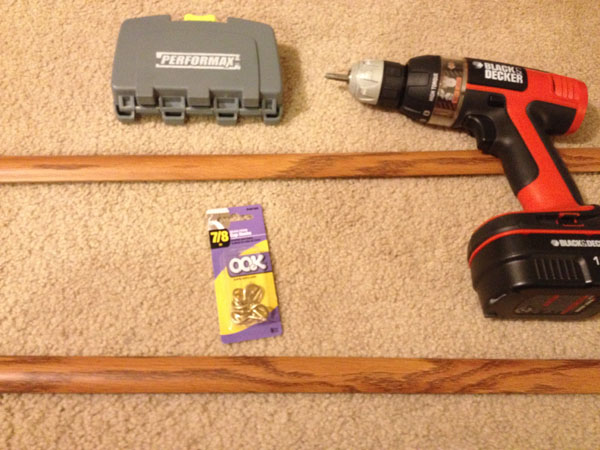 2. Using your drill, start a pilot hole on either end of one piece of trim. You only need to go in less than a quarter of an inch, but it does help in getting the eye hooks in. Screw in an eye hook on each side, with the open side facing downwards. This piece will be your top.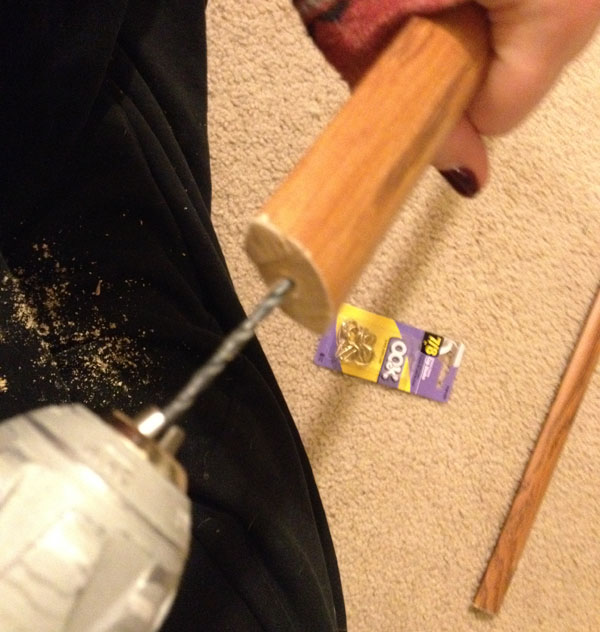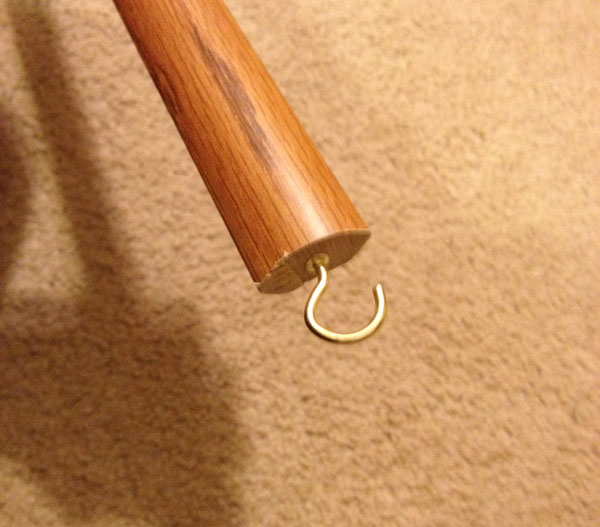 3. Lay the trip finished side down and unroll your poster. Starting with the top, center the poster on the trim, and either staple or glue to the trim. Make sure that you adhere it towards the middle of the trip to avoid showing any overhang on the top or bottom. Do the same for the bottom piece of trim.
(sorry, for some reason I didn't take pictures of this!)
4. Loop your chain over the eye hooks on each side. You can adjust until you have the length the way you like it and use a pliers to remove all unnecessary chain links.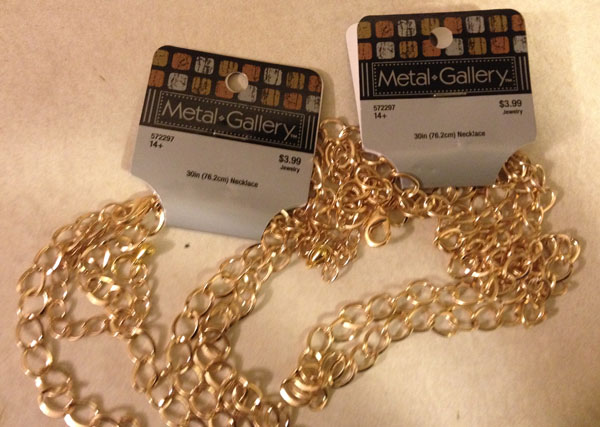 It may not be as crafty or polished as the original, but I absolutely love it, and pulled off a full 42×32 inch poster for under $30. Win!