As part of my re-worked Queen of Hearts costume, I decided to make this costume work for a masquerade ball I attended the day before Halloween. Maybe its just because I haven't looked at masks in years, or perhaps it was just a fad in this area, but when I went to find a plain mask I could makeover, I was stunned by just how many options there were! I found a great black and white mask to serve as my base, and set to work!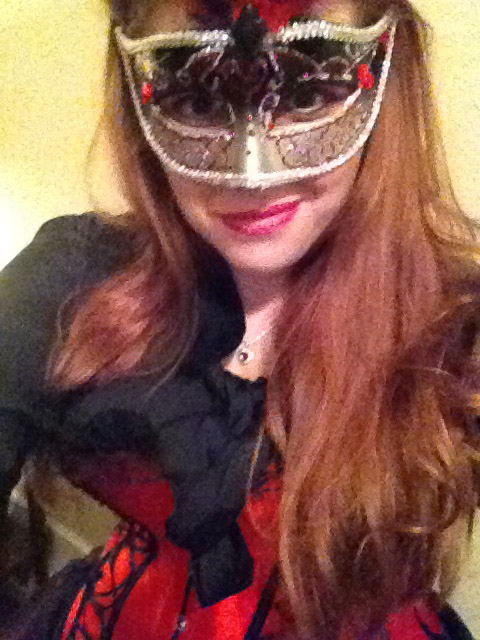 Sorry for the grainy selfies… I was in such a rush I didn't get around to doing a full photo shoot…yet.
Queen of Hearts Mask
You will need:
Black or silver Mask
Elastic or wooden dowel
Red glitter glue
Red heart shaped rhinestones
Red and black feathers
Hot Glue Gun
Instructions: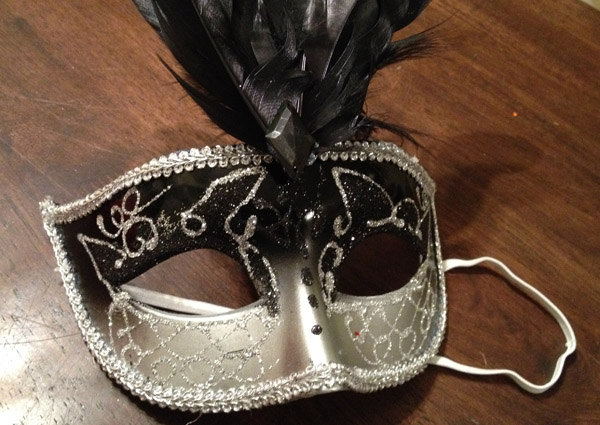 1. First, I detached the black diamond (I found myself pulling this idea together 2 hours before the party and couldn't find a large heart shaped stone in my rush) and mixed the red feathers into the existing black ones, and glued the black rhinestone back into place.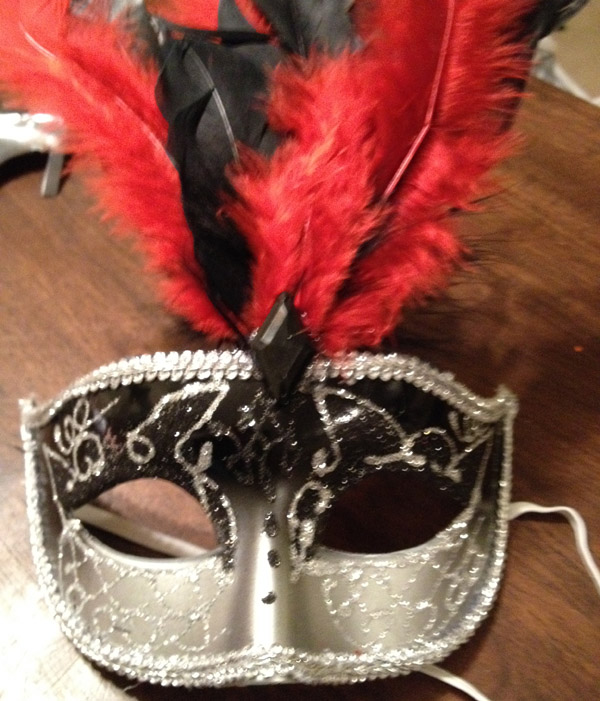 2. Use your rhinestones to fill in your pattern. I had varied sizes, so I used the smaller ones to fill in the corners of the mask and used larger ones as I moved forward. With just 4 heart shaped rhinestones in my "mix pack" (huff) I used them in the corners of the eyes.
3. Use your glitter glue and start by drawing designs around the eyes, and working your way back to the tips of the mask. If there is existing paint work as there was on mine, follow those and trace in red. If you are also unable to find a large heart shaped rhinestone, you can also paint in a heart in the center. Allow to dry!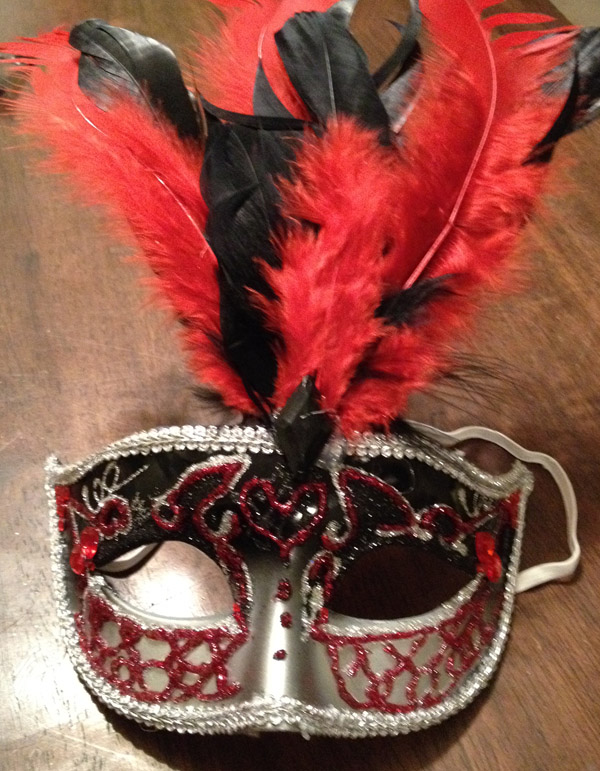 4. If it doesn't already have elastic or a dowel (or you want to change it up) use your hot glue gun to glue the dowel to the inside corner of the mask on the side of your non-dominant hand (which frees up your dominant hand for the party) or each side of the elastic on the inside corners of the mask. It also might be ideal to glue a small circle of felt (if you have it) over the edge of the elastic so it doesn't press into your face during your evening.
If you have time and access to more variety in materials, I woudl have replaced the black diamond stone in the center with a heart shaped stone or button, and replaced the silver piping along the edges with a red trim or ribbon, but sometimes, you have to find your line on where the time and costs are no longer worth it… and after a month of Halloween tutorials… this is where I found mine.
As much as it kills me to admit, done is sometimes nearly as good as perfect and you yourself is often the only one who will notice the difference. That, and done gets me to the party a heck of a lot faster.
Unmask! Unmask!