Raise your glass! Take your Halloween spirits to the next level and toast to another successful Halloween party with champagne flutes as perfect as if they were fresh from the pumpkin patch. Add some spook to your spirit with Fog Juice Party Punch!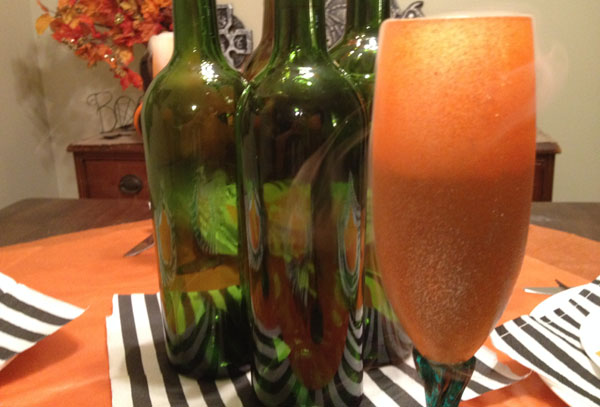 Pumpkin Patch Champagne Flutes
What you will need:
Champagne Flutes or Wine Glasses. Clear is fine, but I lucked out and found some at Savers for $1 each that already had beautiful green glass stems. This tutorial doesn't depend on it though.
Orange, Green, and Gold Glitter spray paint.
Masking tape and plastic bags.
Instructions:
1. Start by taping off the stem of your glass where you want the pumpkin to end and the vine to start. Then wrap the stem with a plastic bag and secure with more tape.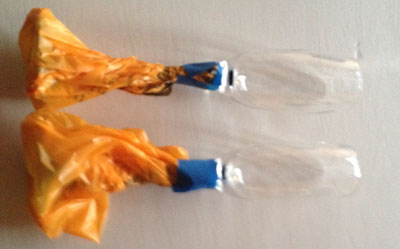 2. Holding the spray paint about 12 inches from the glasses, I gave each glass just a few tiny spurts of paint, just enough to get them evenly orange, but not to get the paint solid, as I was going for a still fairly transparent look.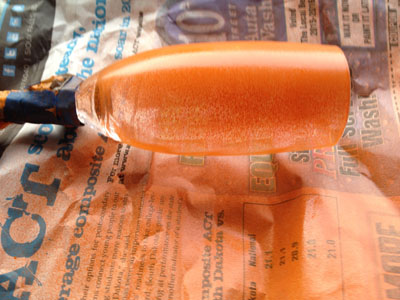 3. Allow to fully dry according to paint instructions. Give the orange painted half of the glass a good coating of the gold glitter paint, and allow to dry fully again.
4. Peel of masking tape, then gently tape off the already painted orange half, and wrap with a plastic bag, and secure with tape.
5. Do the same lightly spurted paint application with the green paint to the stem of the glasses. Allow to fully dry according to paint instructions.
6. Gently wash with dish soap.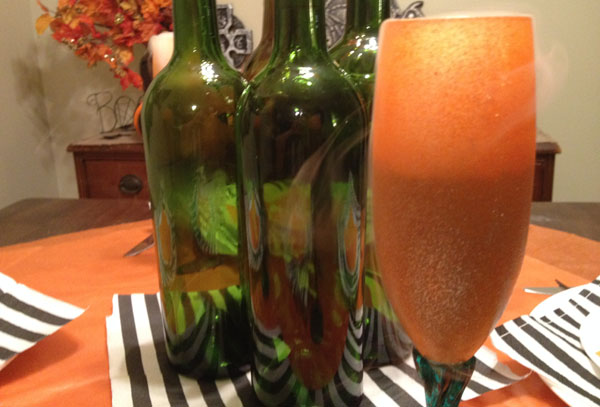 Pop the top and everyone hail to the pumpkin song!