In my family, we usually break out all of the chocolate dipped goodies for Christmas, but there is no reason not to bust them out for Halloween as well, and chocolate dipped pretzels can be made into so many deliciously spooky foods… such as Frankenstein's Fingers!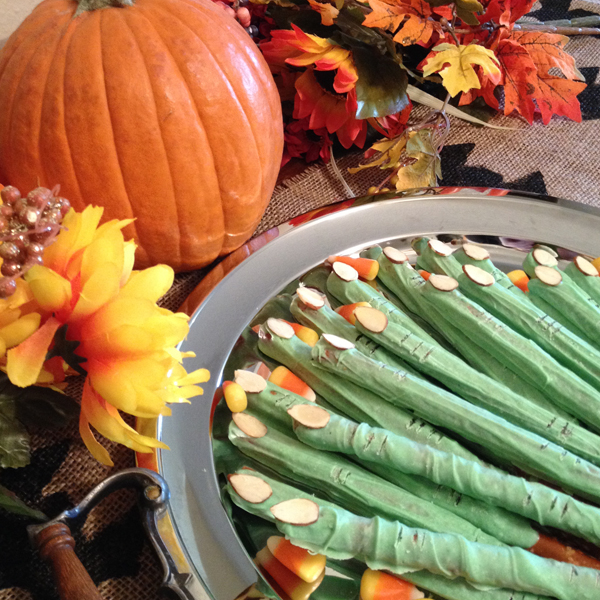 Franken Fingers
You will Need:
Pretzel Rods
White Almond Bark
Green Food Coloring
Sliced Almonds
Black Food Pen (optional)
Instructions
1. Break the almond bark into chunks and melt in the microwave. I usually do 30 second spurts, melting in between until its close to being fully melted, and 20 second increments until its perfect.
2. Once the almond bark is fully melted, add the green food coloring and stir in until you get it the color you desire.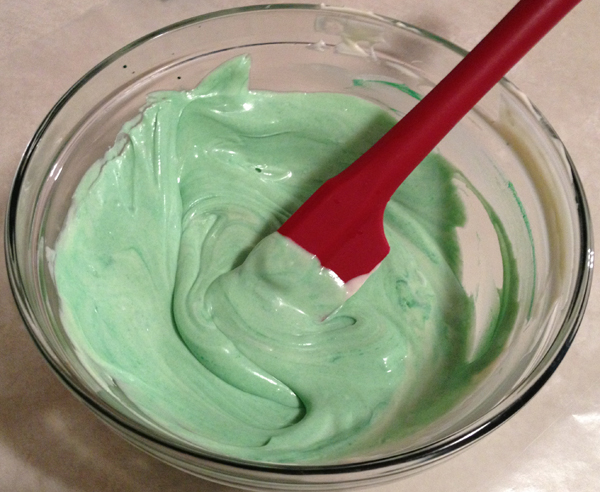 3. Dip your pretzels! I actually used a spatula to scoop the almond bark up onto the pretzel, then twisted the pretzel as I used the spatula to work the excess almond bark back down the pretzel.
4. Lay your pretzels on wax paper and place an almond slice at the end of each "franken finger" as the fingernail. Allow almond bark to harden.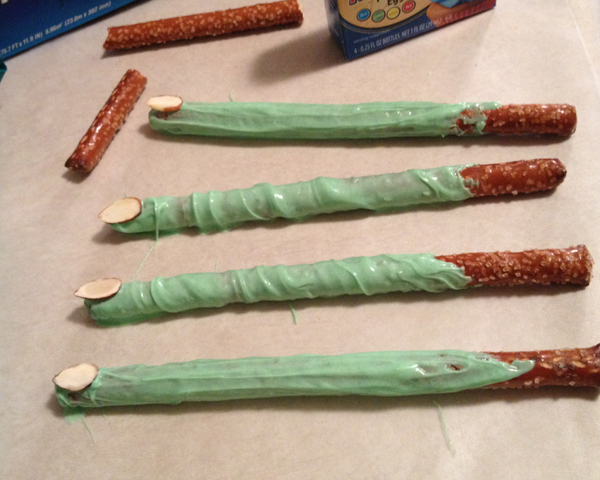 5. Once they have hardened (I gave it an hour), use a butter knife to make three scratches in the almond bark perpendicular to the pretzel in two different places to represent knuckles. If you would like, you can also use a food pen to color in the scratches and make them more visible.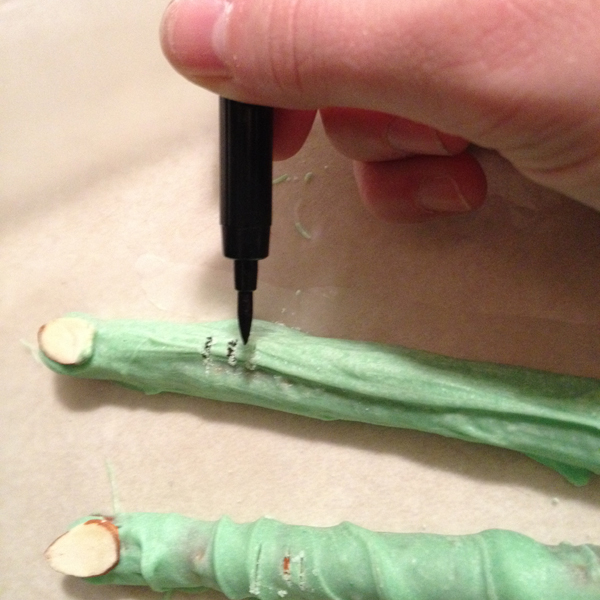 6. Om nom nom nom. Enjoy!